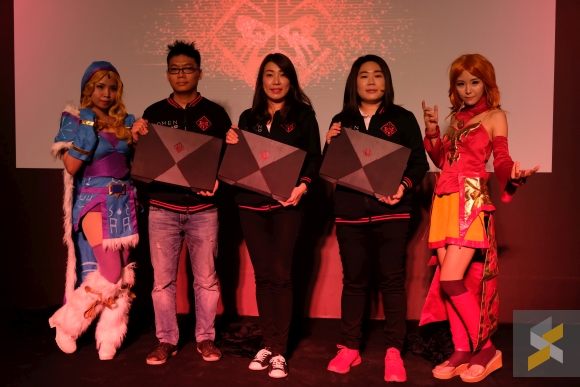 The race for your money in the gaming sector is heating up as HP steps up to the plate with their brand new line of OMEN gaming desktops and laptops. Fancy a black and red colour scheme with lots and lots of red LED lighting?
Well, the OMEN gaming rigs may be exactly what you're looking for.
OMEN Gaming Laptops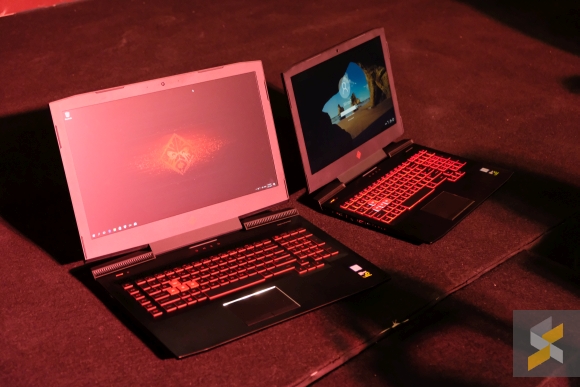 First off you have the OMEN laptops. They come in two sizes — the OMEN 17 and OMEN 15 — but share similar design cues and most importantly a bright red backlit keyboard.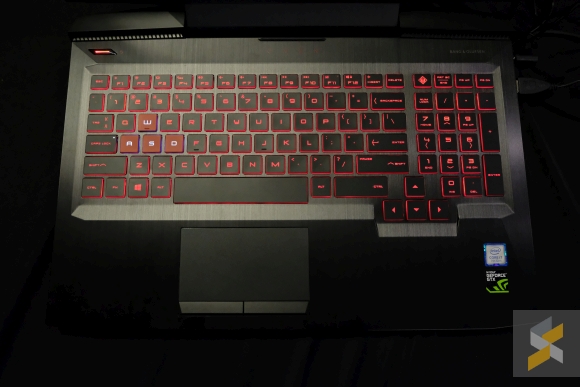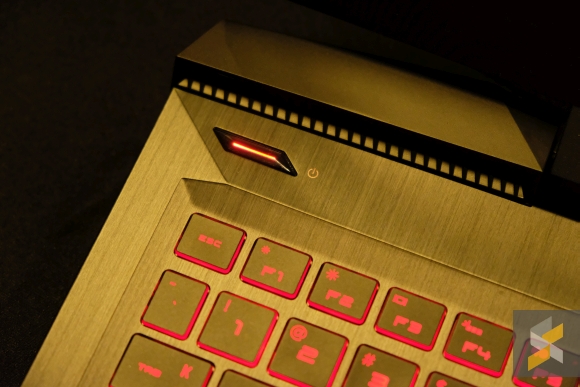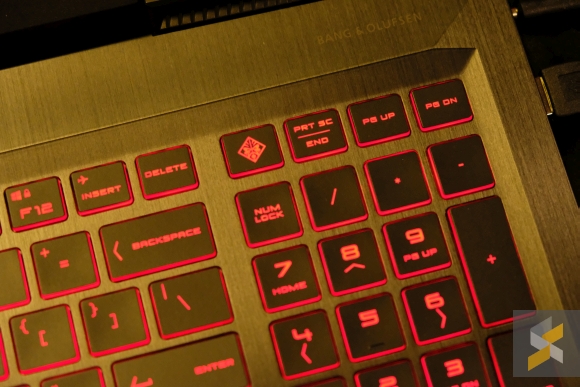 Although, HP does deserve some props for keeping the outside of the laptop reasonably subdued by gaming standards. You get this two-toned cross pattern, some dim red LED lighting in the logo and the word OMEN and that's about it.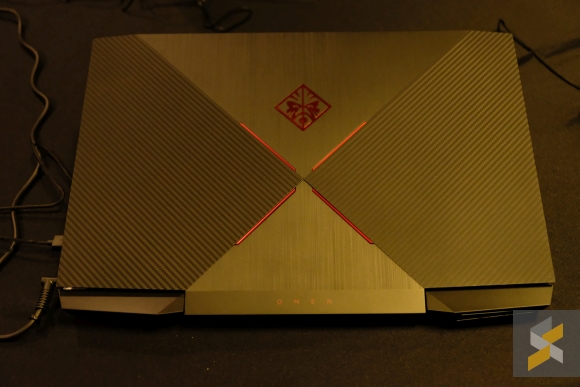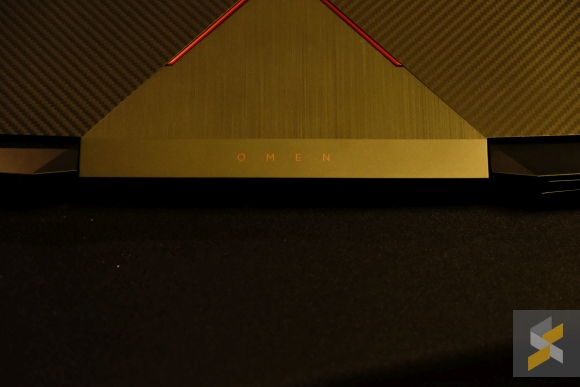 Beyond that, the laptop isn't what I'd call super premium. It's made mostly out of plastic except for the one aluminium plate that sits on the keyboard. However, this little addition does beat covering the entirety of the laptop in plastic because at least the metal is cool to the touch.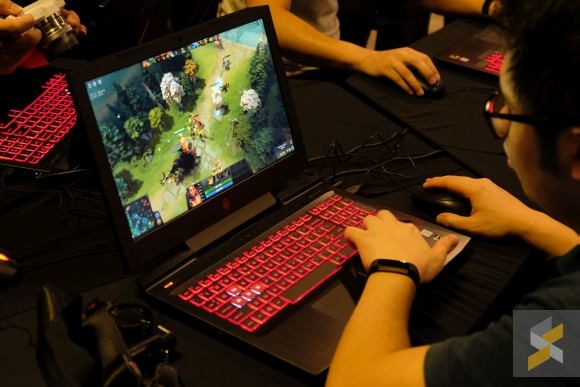 I also like that all the heat generated from the laptops are kept above the keyboard area so your hand's don't feel the warmth of the internal components inside.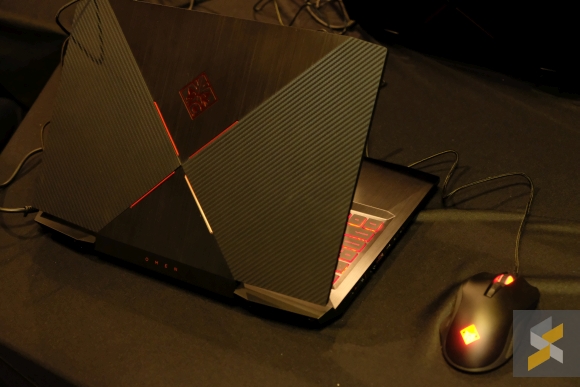 Speaking of internal components, the HP OMEN 15 will feature a 15.6-inch 120Hz IPS display that pushes a Full HD resolution of 1920×1080 pixels. At its core, it will be powered by an Intel Core i7-7700HQ processor with 4GB of RAM (user upgradable up to 16GB), up to 256GB of SSD storage and a 1TB 7200 RPM hard disk for mass storage. In the graphics department, the OMEN 15 can be spec-ed with either an NVIDIA GeForce GTX 1050 or GTX 1050 Ti graphics card with 4GB of GDDR5 memory.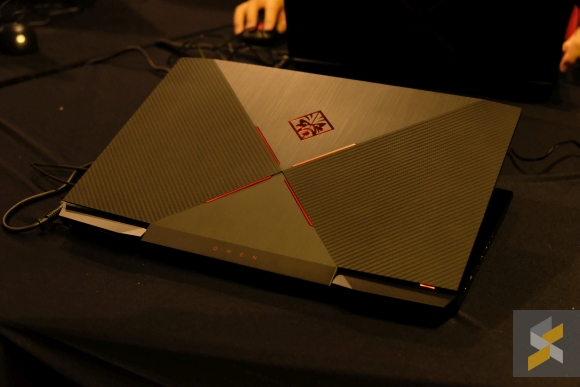 On the other hand, the larger OMEN 17 will have a 17.3″ Full HD 120Hz IPS display with support for NVIDIA G-SYNC technology. It also comes with an Intel Core i7-7700HQ processor, an NVIDIA GeForce GTX 1070 with 8GB of GDDR5 memory, 16GB of RAM (user expandable up to 32GB), up to a 1TB hard disk and 256GB PCIe NVMe SSD.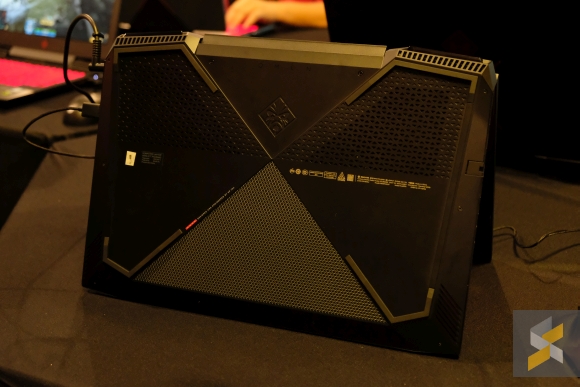 For user upgrades, HP has included an easy access panel so you can easily access storage and memory.
The OMEN 15 laptop will have prices starting from RM4,499 while the OMEN 17 laptop will see prices starting from RM8,899.
OMEN Gaming Desktop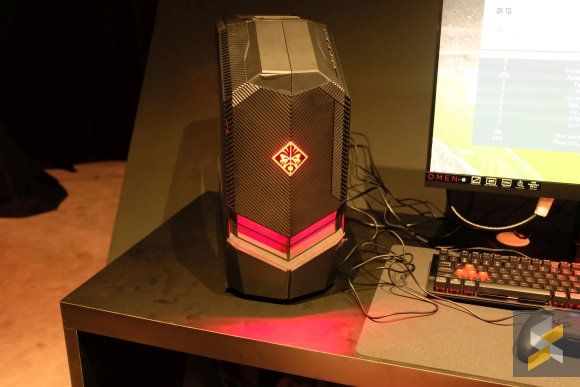 The second product launched is the OMEN Gaming desktop. This machine's goal is to be easily user upgradable and HP has done that by making the whole process tool-less.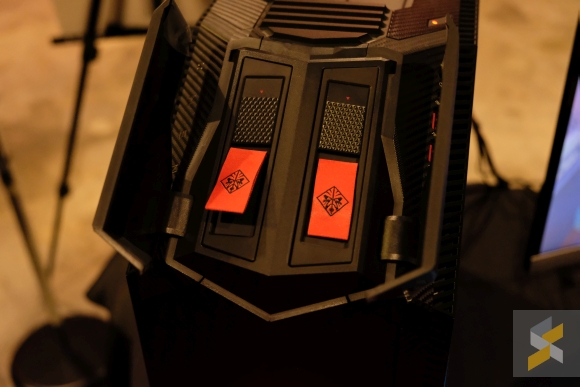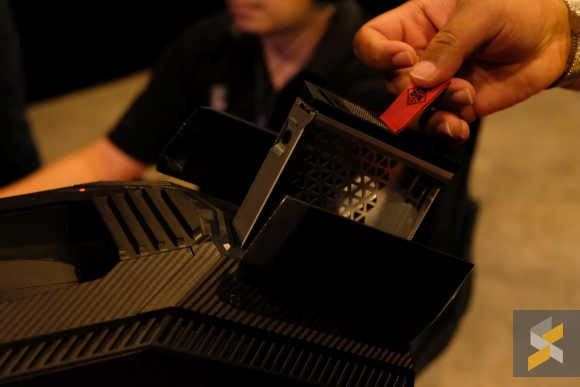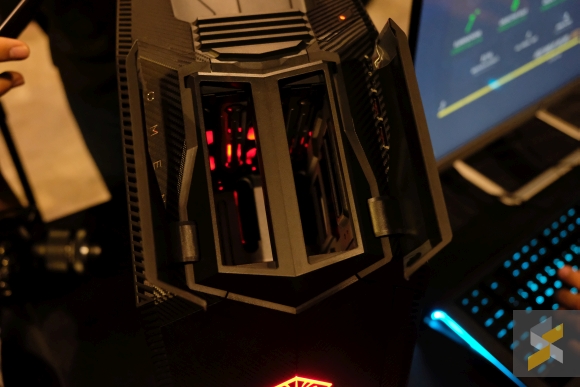 For example, the hard drive bays at the front of the case can be pulled out with a tab for easy hard disk swaps and the whole side panel can also be removed without the need for a screwdriver.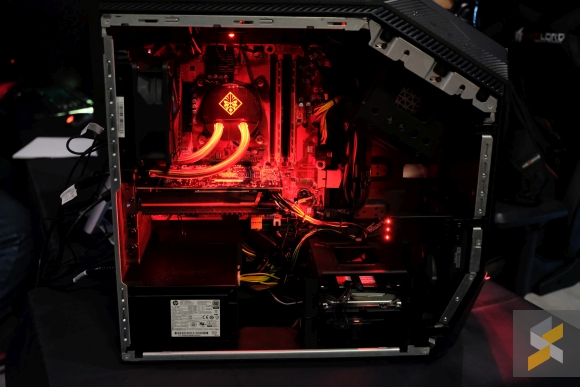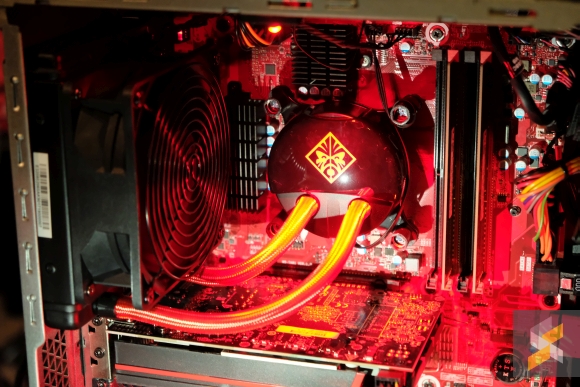 As far as internal components go, the HP OMEN Desktop can support Intel Core i5/i7 processors with either an Intel Kaby Lake Z170 or H270 motherboard. It also comes with an NVIDIA GeForce GTX 1070 but can support up to two GTX 1080 Ti graphics cards in SLI or two Radeon RX580s in Crossfire. There's also a variant sporting an AMD Ryzen 7 1800X processor for those on team red.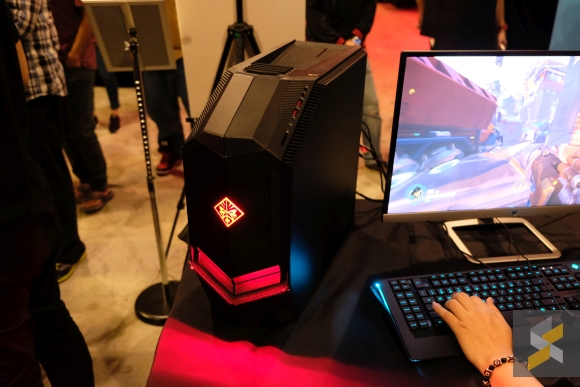 HP is also offering a variety of SSD and HDD storage options with the desktop and 16GB of DDR4 2,400 MHz memory. The motherboard comes with 4 288-pin DDR4 DIMM slots so you can upgrade the RAM too.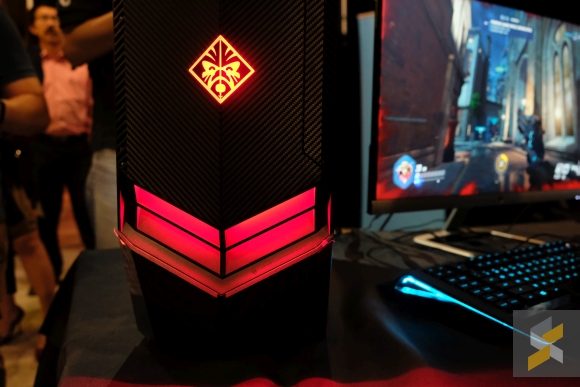 Keeping with the whole red dragon theme, the HP OMEN Desktop comes fully equipped with a whole host of red LEDs. In fact, there's even a dedicated red LED on the inside designed to give the desktop the appearance of it breathing fire.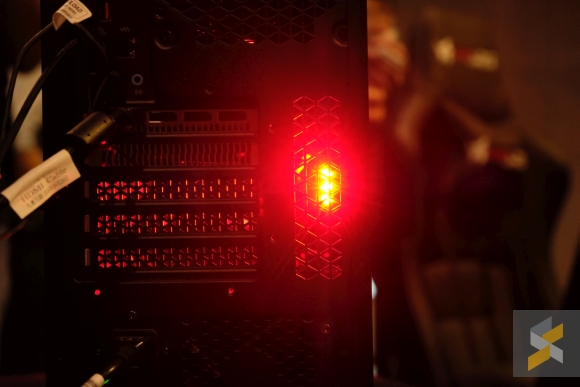 No, I'm not even kidding.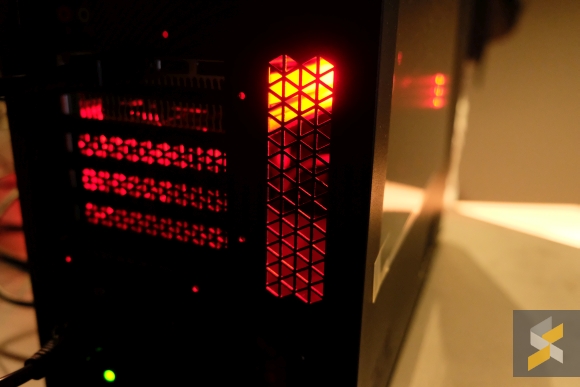 Prices for the HP OMEN Desktop starts at RM5,999.
For more info, check out the HP OMEN website.