Valentine Day's is almost upon us. It's a time of love and the celebration of love and nothing can spell the name of your loved one quite like laser engravings. It's also the time of incredibly overpriced merchandise designed to capitalise on this annual declaration of love.
However, OPPO's not having any of that overpriced nonsense. In fact, they won't charge you a single cent extra if you pick up their brand new R9s Valentine Red Edition smartphone.
You might have heard of OPPO's new limited edition smartphone when we reported about it earlier. Today, the handset is finally open for pre-orders. The device is priced at RM1,798 and interested customers can pre-order it either by placing an RM100 deposit at your nearest OPPO concept store or by paying the full price online. It's also limited to 2,000 units here in Malaysia.
Those who make the pre-order online can also etch their partner's name into the phone with OPPO's free laser engraving service. This name can be engraved in either Chinese characters or your bog-standard alphabets once the customer has made the full payment. You have a maximum of 15 characters or four Chinese characters so pick your alphabets wisely. If your loved one's name is too long, might I suggest dropping some vowels? That seems to be all the rage now.
I jest, of course.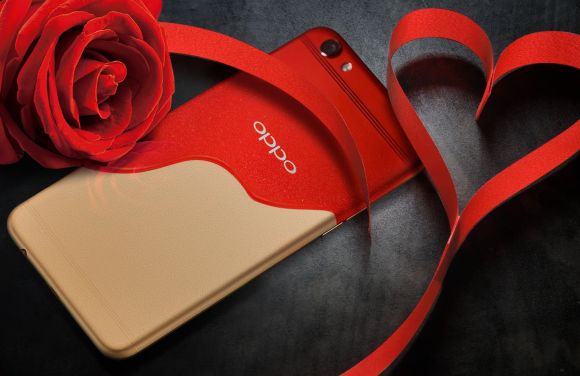 Besides the brand spanking new red finish, the OPPO R9s Valentine Red Edition is still an R9s on the inside. Here's a recap of the specs:
It's got a 5.5-inch Full HD AMOLED display up front, a Snapdragon 625 14nm octa-core processor, 4GB of RAM and 64GB of internal storage. You also get a 16-megapixel primary camera with an f/1.7 aperture lens that comes with a Dual PDAF focusing system alongside another 16MP selfie shooter in front. It's also got a 3,010 mAh battery that has support for VOOC Flash Charge fast-charging technology.
For more information, and to pre-order, you can head on over to OPPO's online store.