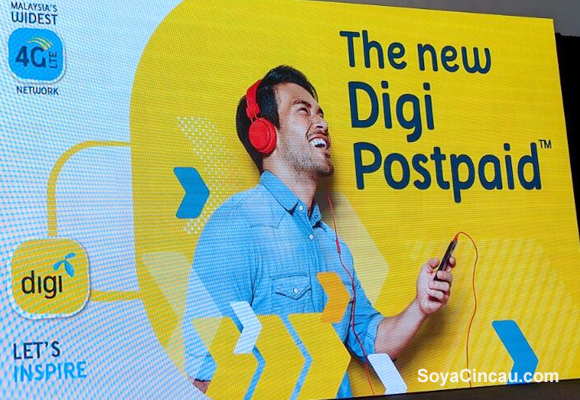 The postpaid space is heating up lately with greater deals and promotions. Following its time limited SmartPlan 75 promo, Digi has announced its new postpaid plan that's now simply called Digi postpaid.
You still get the choice between more internet or more calls and text, but they have enhanced their plans with more internet up to 20GB per month. On top of that, they have also introduced internet rollover, which allows you to carry forward unused internet quota to the following month.
Digi Postpaid – More Internet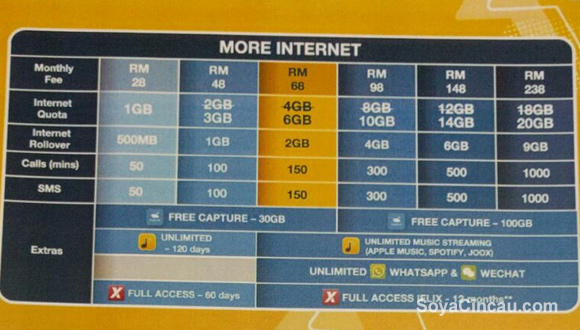 For internet-centric users, you have a choice of 6 plans ranging from 1GB per month and all the way up to 20GB a month. For its entry RM28/month plan, it is slightly more expensive than the current SmartPlan 25 that comes with 1GB of internet, but you get 50mins of calls and 50 SMS bundled in, plus the ability to carry forward 500MB of data. Hitting the middle sweet spot is the RM68/month plan that comes with 6GB of data, 150 mins calls, 150 SMS and you're allowed to carry forward up to 2GB of internet per month.
For the ultimate data quota, the highest plan at RM238/month offers 20GB of internet, 1000 minutes of calls and 1000 SMS per month. It also allows you to carry forward up to 9GB per month. At the same price, the current SmartPlan 238 offers 12GB of internet (inclusive of 2GB promo) but it comes with unlimited phone calls and SMS.
Digi Postpaid – More Calls & SMS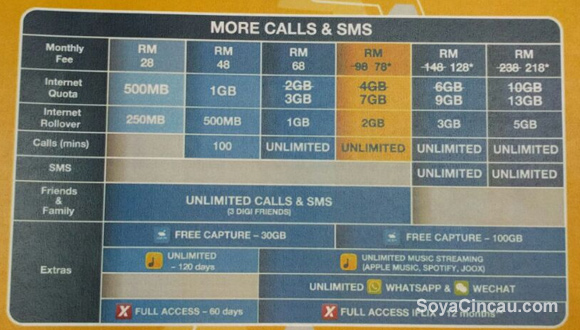 For those who love to talk and text a lot, the "more calls" option is skewed towards unlimited phone calls for its RM68/month plan and above. Similar to its current SmartPlan 75 offering, the RM78/month new Postpaid option also gives you 7GB of data per month (rollover up to 2GB) and unlimited phone calls. For free flow of calls and the most internet, the most expensive RM218/month option gives you unlimited calls, unlimited SMS and 13GB of data.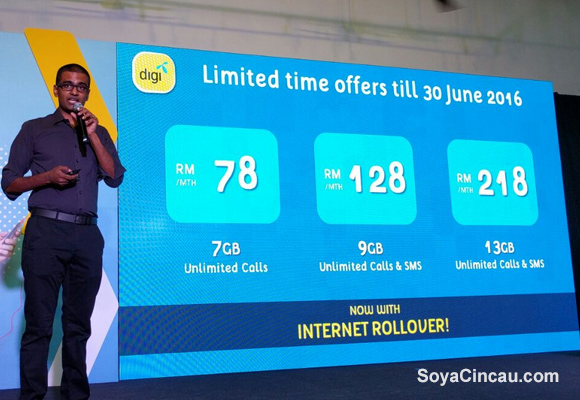 Like most good things, the highest 3 options are only available for a limited time only. So if you're interested, you would need to sign up before 30th June 2016.
Internet Roaming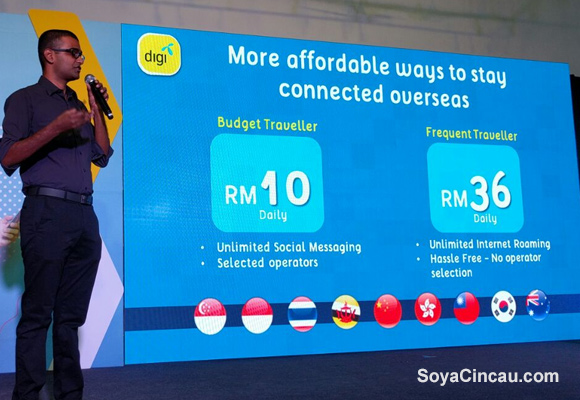 For international travellers, you now have a cheaper option to stay connected. For the "budget traveller", you can enjoy unlimited instant messaging at RM10/day via selected operators. If you need unrestricted internet access, the "frequent traveller" option at RM36/day gives you unlimited internet usage for a fixed price. Similar to Maxis, you can enable roaming without manual operator selection and you don't have to worry about bill shocks for connecting to the wrong network partner. It is funny that they are calling it budget and frequent traveller respectively as your travel habits don't necessary reflect your data consumption. Note that these new offering are only available for Singapore, Indonesia, Thailand, Brunei, China, Hongkong, Taiwan, South Korea and Australia.
Digi's 4G LTE update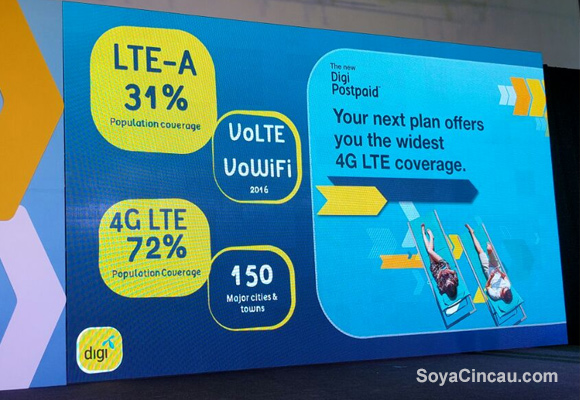 In terms of network, Digi is still claiming the widest 4G LTE network at 72% populated areas covered with availability across 150 towns and cities in Malaysia. This is a significant coverage increase from 60% as reported in mid-November last year. At the moment, their LTE-A coverage stands at 31% which are primarily focused at key market centres. They have also iterated that Digi has commenced VoLTE (Voice over LTE) tests and they are expected to roll it out commercially by end of this year.