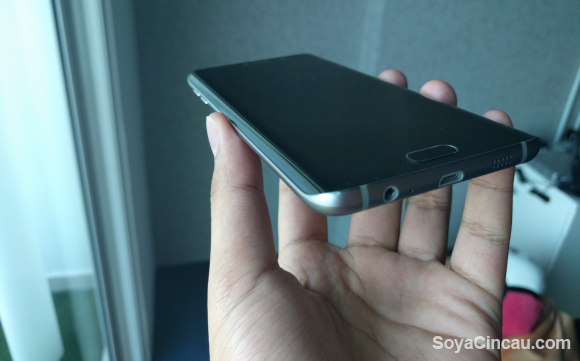 With the Mobile World Congress and Samsung's Unpacked just around the corner, rumours are beginning to stack up, especially regarding what is likely going to be their flagship device, the Galaxy S7.
Earlier, we reported that we could potentially see a bigger Samsung Galaxy S7 edge to better differentiate it from the regular S7, but now, it seems that the device could be even bigger than we initially thought.
In a recent post, SamMobile brought attention to a leaked image of what could be a variant of the Samsung Galaxy S7, model number SM G93, sporting a 5.7-inch QHD display. While there have been rumours going around about a potential Samsung Galaxy S7+, SamMobile believes that this will likely be the S7 edge instead.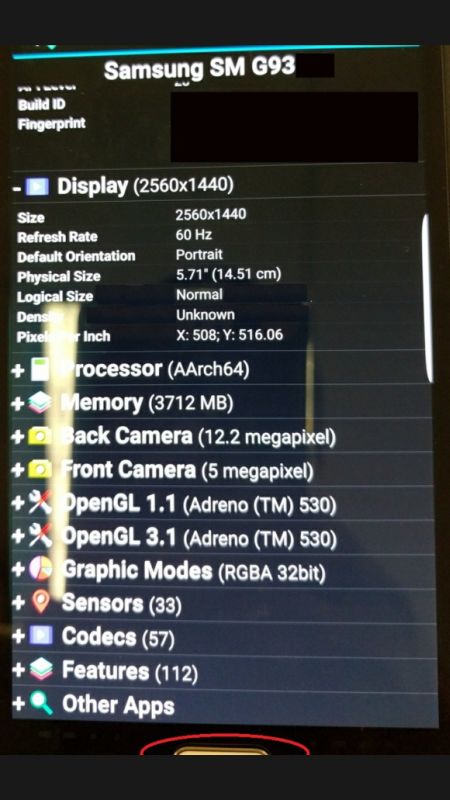 Despite previous rumours pointing towards a 5.5-inch S7 edge, we are leaning towards SamMobile's suspicions that this is more likely the S7 edge than an S7+. This is because not too long ago Samsung launched the
Galaxy S6 edge+
, which would effectively be obsolete if the S7+ were to become a reality.
We highly doubt Samsung would cannibalise their popular recent flagship and risk their consumers getting pissed at them, just so they can be "radical". It's very unlikely that they would pull a Xiaomi.
Now that we've gotten that out of the way, the picture also reveals another interesting specification: The camera module. According to the picture, the S7 (or S7 edge or S7+) looks to feature a 12.2-megapixel rear camera coupled with a 5-megapixel front shooter.
What's interesting is the drastic drop in megapixel count for the rear camera, down from 16MP, in a 2016 device. This is in-line with an earlier rumour that the device would sport a 12MP large pixel sensor, though it doesn't match Samsung's other camera technology reveal.
At their Investor's Forum last year, Samsung unveiled the BRITECELL camera technology, which utilises tiny one micron pixels which are "the smallest pixel for slim smartphone". If Samsung were to use these small pixels and also drop pixel count, then they would really have to have something up their sleeve to help the sensor cope with low-light photography.
The image also reveals that the device will have a Snapdragon 820 processor with an Adreno 530 GPU mated with 4GB of RAM, which is, unsurprising.
In any case, these are only rumours and Samsung could just be pulling a fast one, using multiple prototypes to mislead leaksters. Although you should probably take this with a grain of salt, this does give us a lot to be excited about for 2016's smartphones.
[SOURCE]