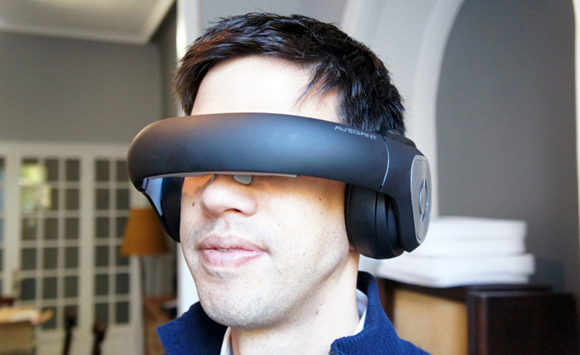 Initially launched as a Kickstarter project in January 2014 which raised a whopping $1.5 million in funding, the Avegant Glyph video headset is now approaching it's final production model before it hits the market later this year.
The Glyph is basically an amalgam of headphones combined with a VR headset built into the front (it looks like a plain thick set of headphones when not being worn) that you can plug any HDMI video source into; be it your computer or your phone.
The Glyph also has head-tracking so you can use it to experience 360-degree photos and photospheres as well as 360 degree videos. Of course the unit you see here isn't the final product, as the nose pads have not been fully designed to comfortably accommodate the human gamut of noses yet as well as the appropriate lens covers for when you decide to use the Glyph like a regular pair of headphones.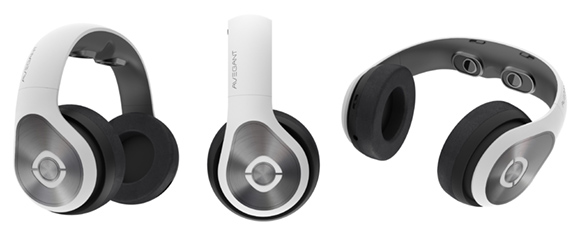 Though what sets it apart from most VR headsets is that it uses micromirror projection technology instead of tiny LCDs or OLED displays. That way the image is effectively beamed into your eyes and does away with the need for pixels in the traditional way. What you apparently get then is a very sharp and detailed image; though the 45 degree field of view still needs work, though it's already adequate for watching movies.
The Avegant Glyph will be retailing at $600 (RM 2186) which is quite hard to swallow in terms of pricing but hopefully it will be revised when it's time for it to hit the market.
[SOURCE]