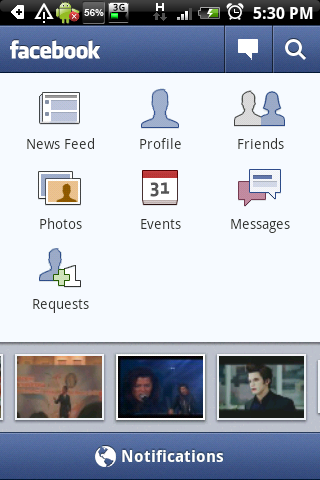 The Facebook App for Android has finally received a new update. The previous one was seriously in dire need of a revamp and lags poorly behind the iPhone version.
With the latest version, you can play videos, and photos/videos appear as a scrollable reel at the bottom. Viewing notifications is easier by dragging up the Notification bar below. Events is now included but Facebook Chat is still missing.
Overall it fixes a lot of kinks and the app is much more refined than ever before. To update, just head to the market to download the latest version.
[ SOURCE ]