Malaysia has recorded 20,596 new COVID-19 cases today which is a new record high since the start of the pandemic. This brings the total number of infections to 1,203,706. There are 164 new deaths reported and the death toll is now 10,019.
The Ministry of Health has reported 13,893 new recoveries and a total of 976,626 patients have recovered and been discharged so far. The recovery rate is now 81.13% while the mortality rate is now 0.83%.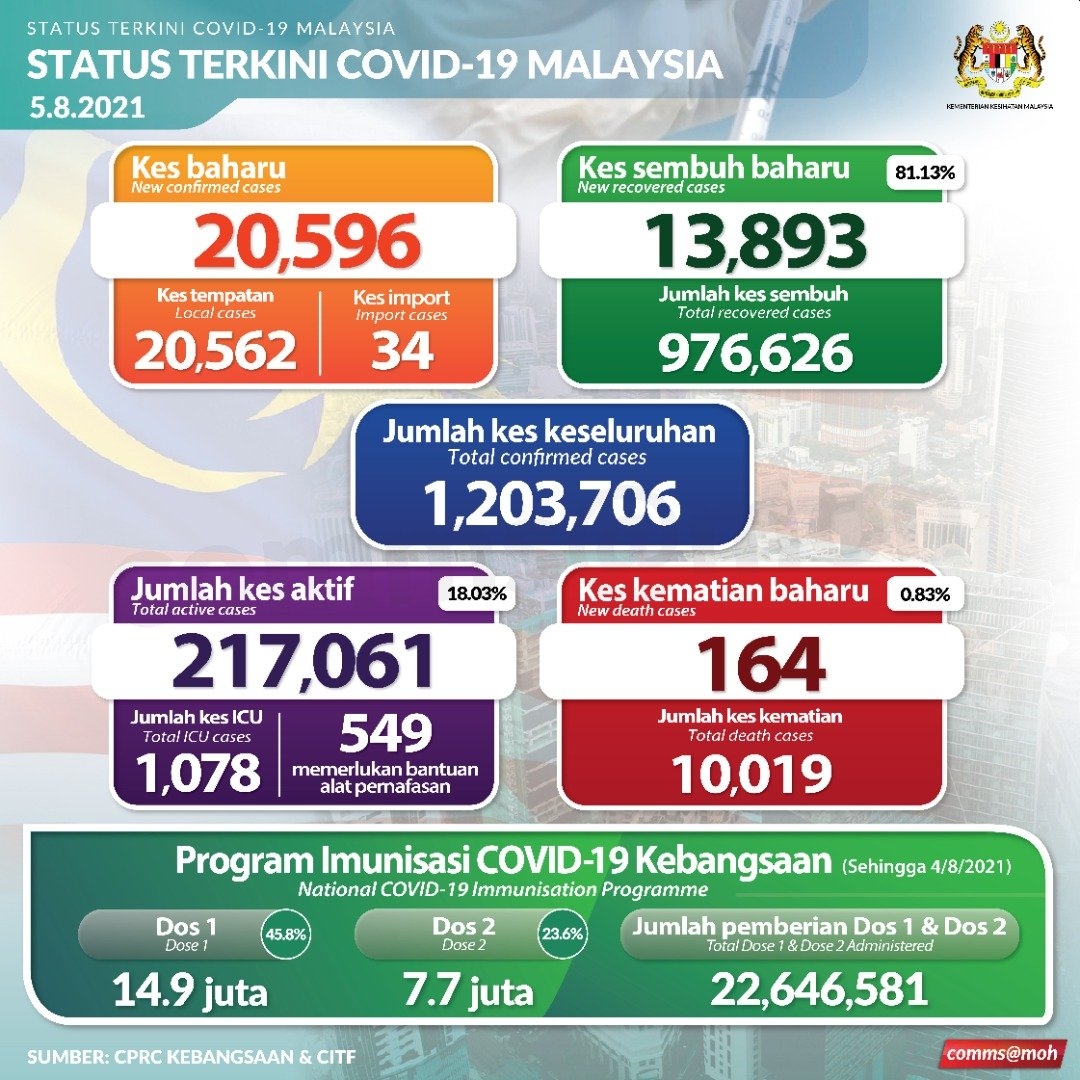 There are currently 217,061 active cases remaining that are receiving treatment. 1,078 are in ICU while 549 require respiratory support.
Out of the 20,596 new cases today, 34 are imported while 20,562 are transmitted locally. According to the breakdown, Selangor recorded the most with 8,549 cases, followed by Kuala Lumpur with 2,163 cases, Kedah with 1,446 cases, Johor with 1,300 cases and Sabah with 1,062 cases.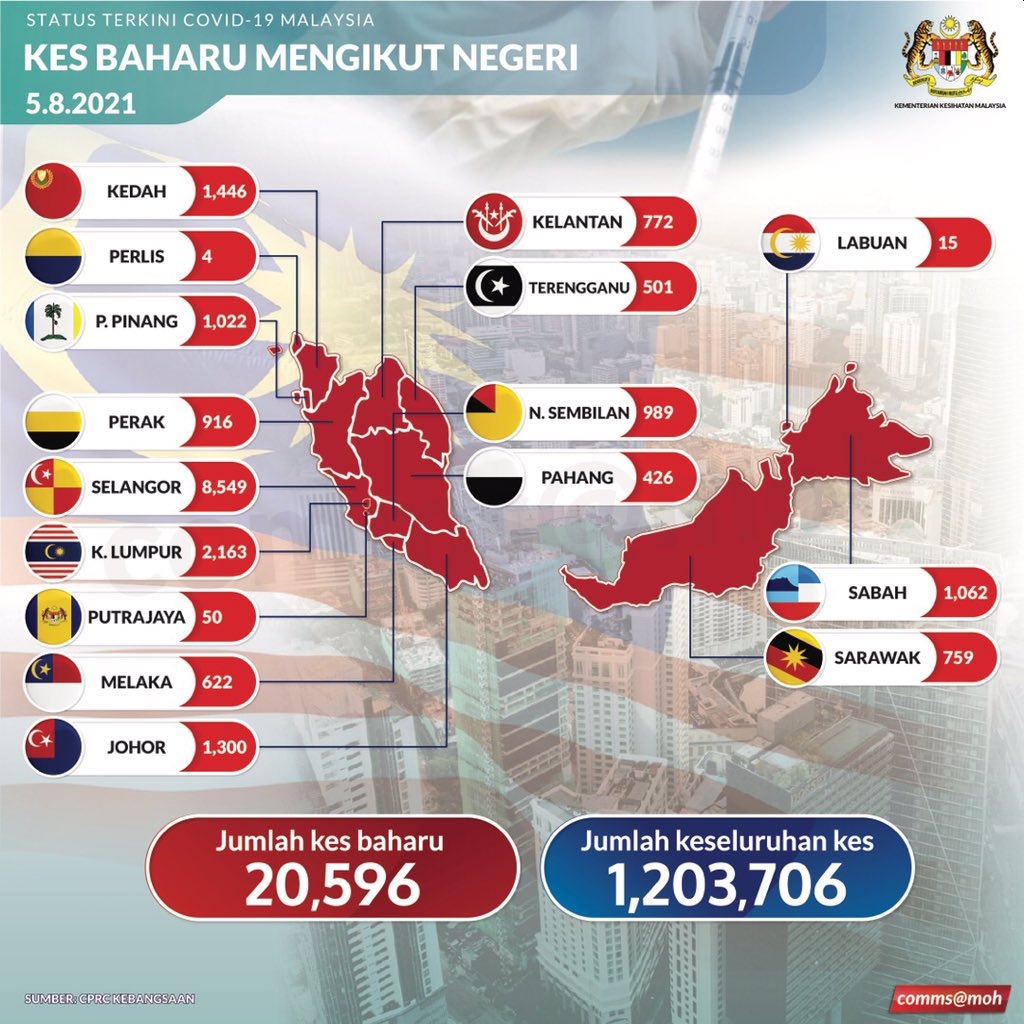 The Ministry of Health has identified 33 new clusters today and 18 are workplace-related. Below is the number of new clusters by states: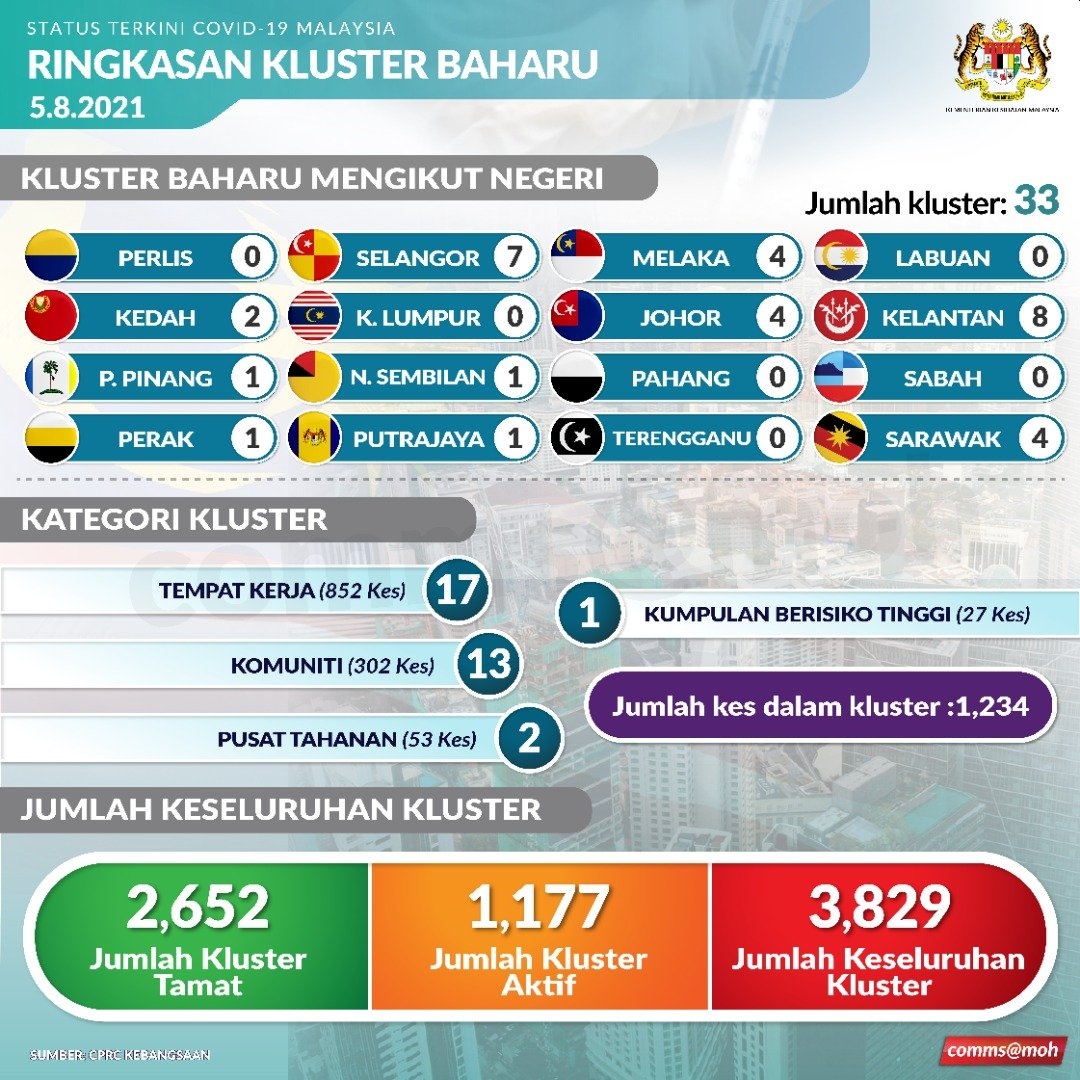 Out of the 20,596 new cases reported today, 15,936 (77.37%) are from people who have not been vaccinated.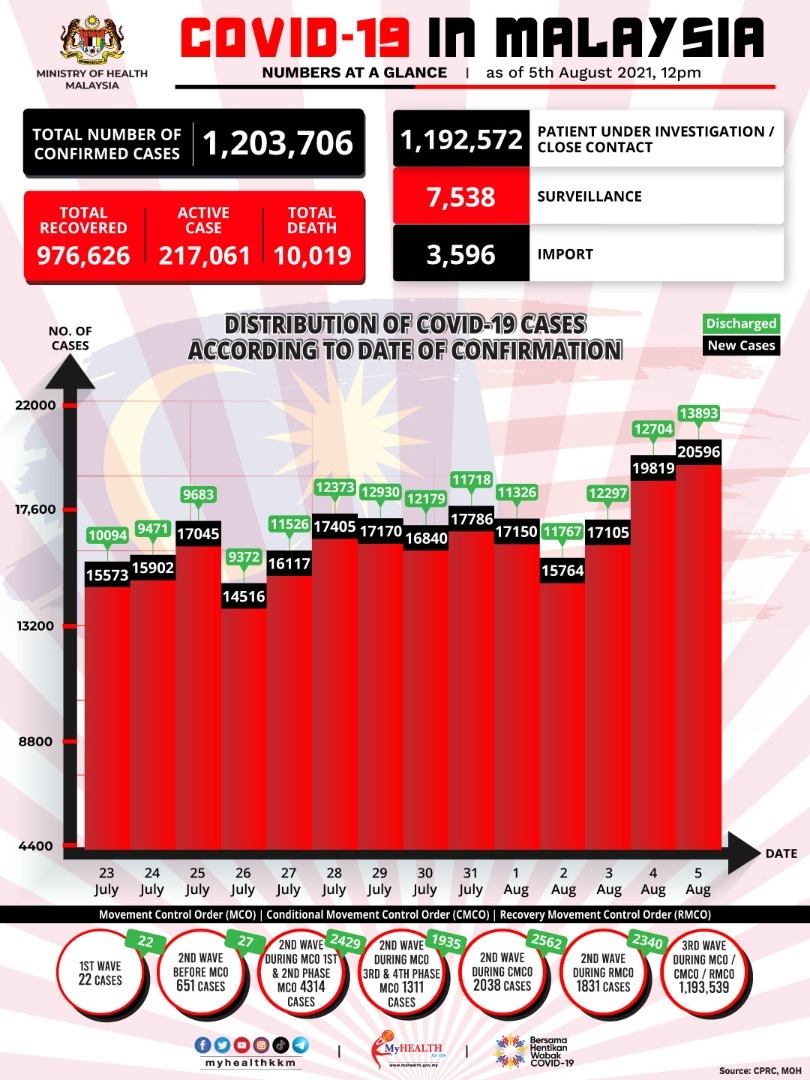 [ SOURCE, IMAGE SOURCE ]