Individuals who have yet to get their first COVID-19 vaccination dose can now read and sign the consent form digitally. This would help speed up the vaccination process as recipients don't have to spend time manually filling up consent forms. This also reduces a contact point since you don't need to handle papers or share pens.
Under the vaccination appointment details in the MySejahtera app, users will now be able to click a link that requires them to verify their consent which will load up a digital consent form. After reading the form and verifying your health information, you will be able to check the box where you consent to be vaccinated, without needing to input a signature.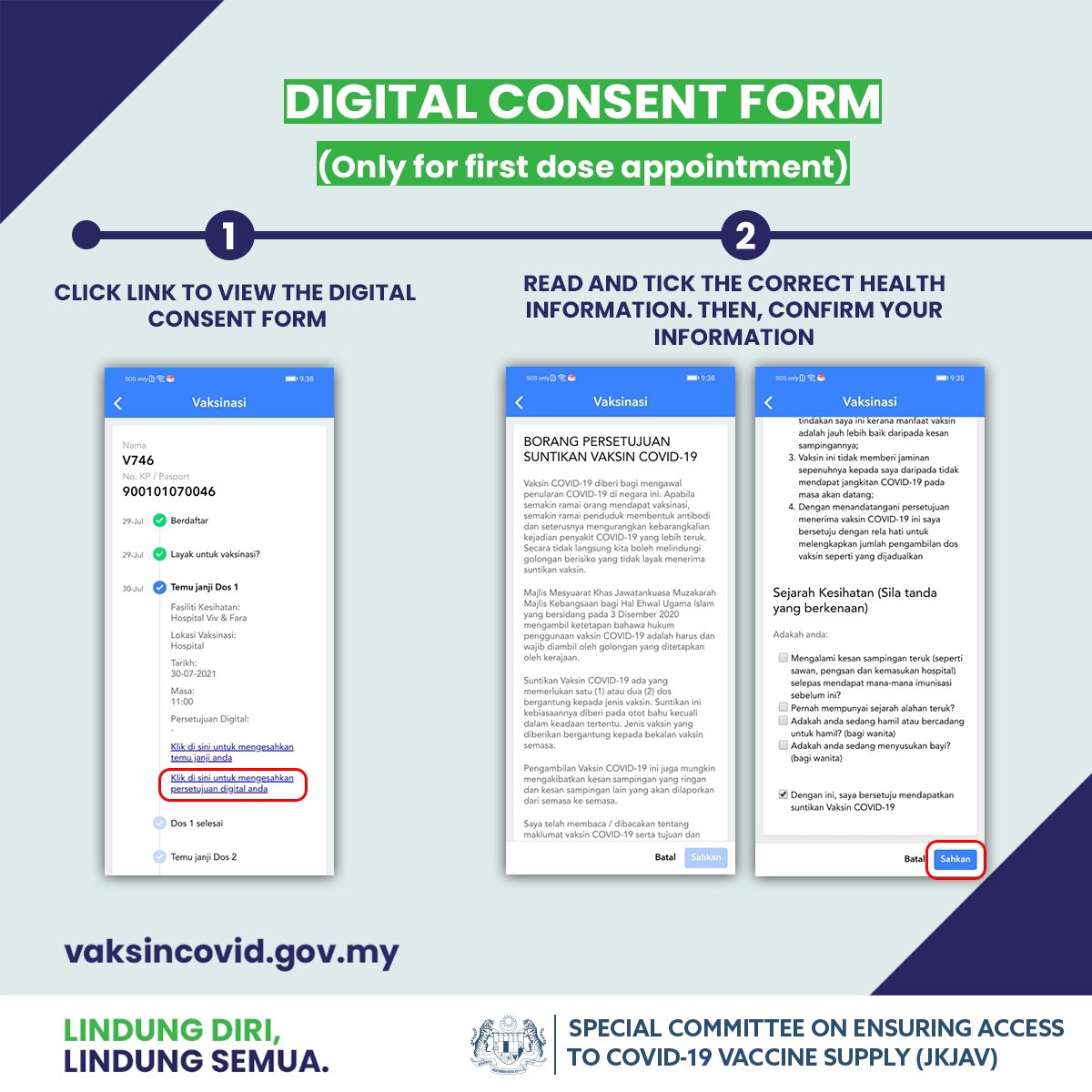 Once your consent has been recorded, it will show up in your appointment details and you should be able to see a "Yes" below the Digital Consent section. When it is time for your first jab, simply show your appointment details to your vaccinator and you're good to go. Individuals that have already received their first dose are not required to fill in the digital consent form before attending their second appointment.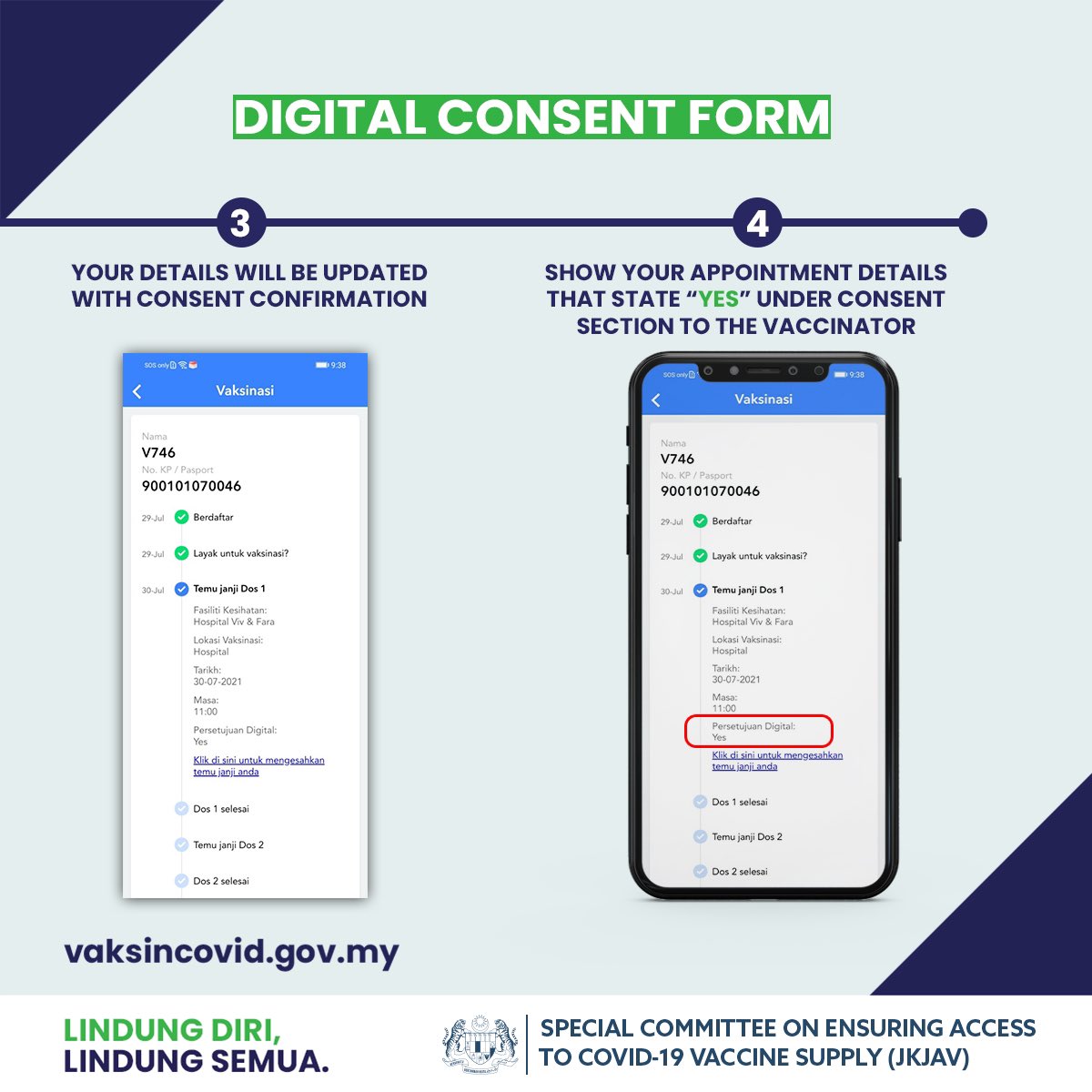 For the foreigners, the JKJAV has also released the consent form in 14 different languages including Tedim, Arabic, Nepal, Persian, Urdu, Hakha, Somali, Burmese and Rohingya. The forms are accessible here.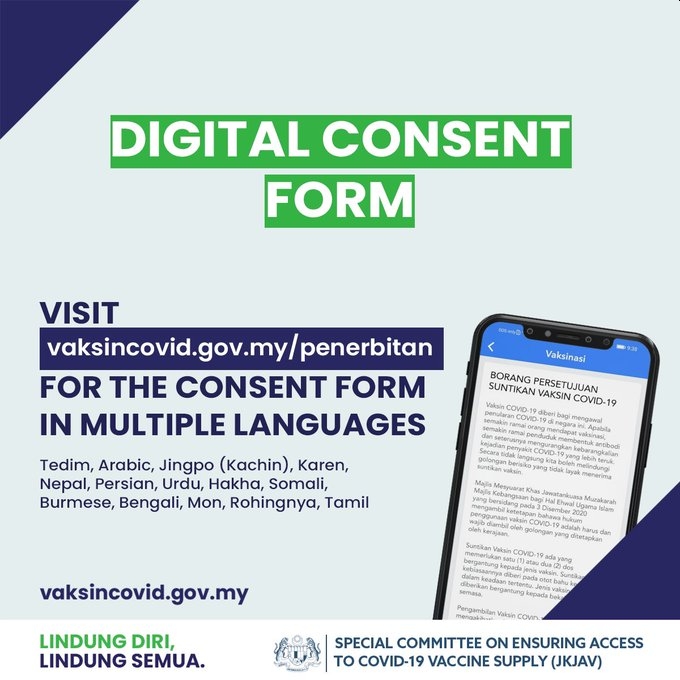 At the moment, 40.4% of the total population have gotten one dose and 19.3% have received two doses. In terms of daily vaccination numbers, the nation saw a record-high of 556,404 doses administered on July 29.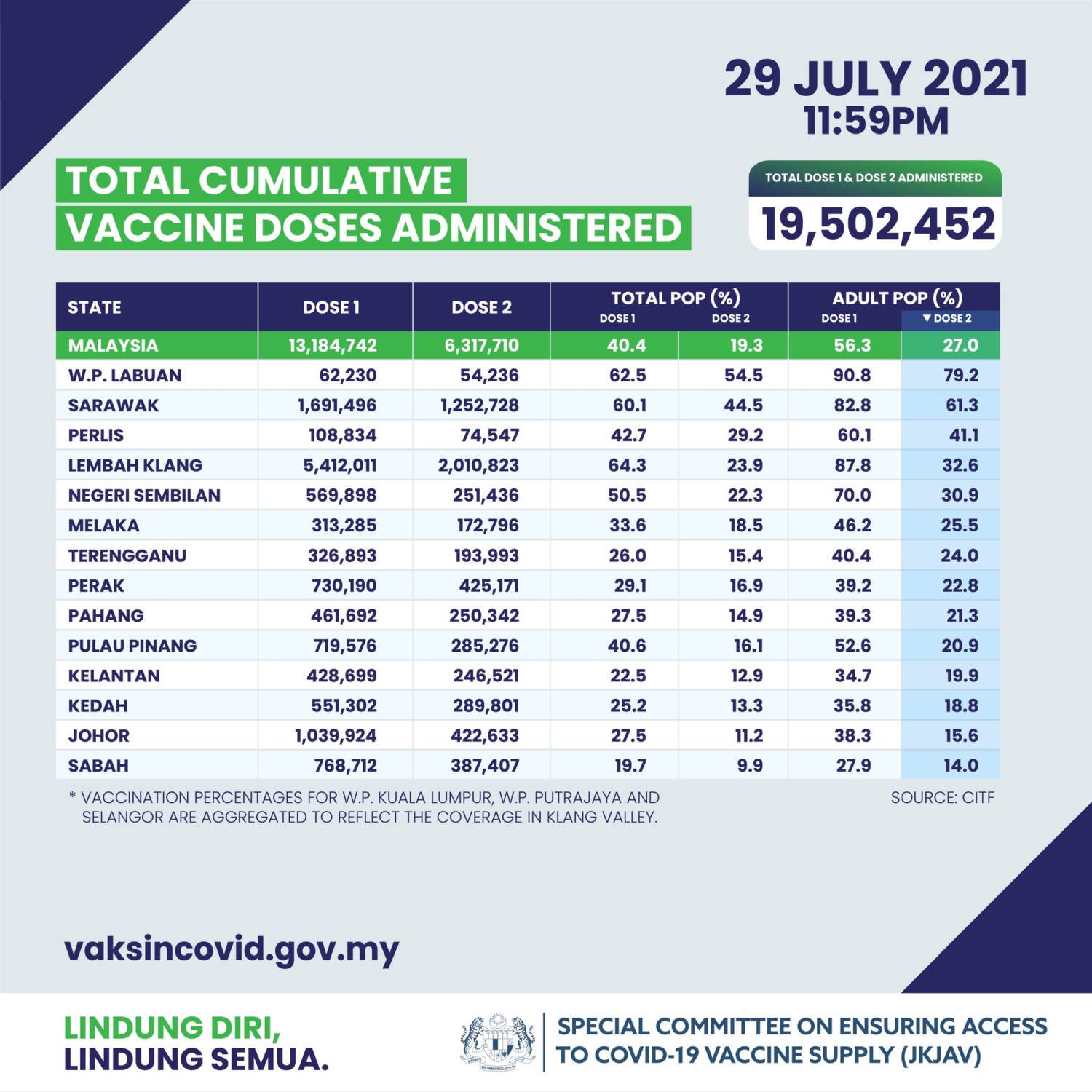 Labuan continues to score the highest completed vaccination rate, as 62.5% of its population have received their first dose while 54.5% have received their second dose. Sarawak ranks at number 2 as 60.1% of the population have received their first jab and 44.5% have already gotten their second dose. Perlis comes in at number 3, as 42.7% of its population have received their first dose while 29.2% have completed both doses.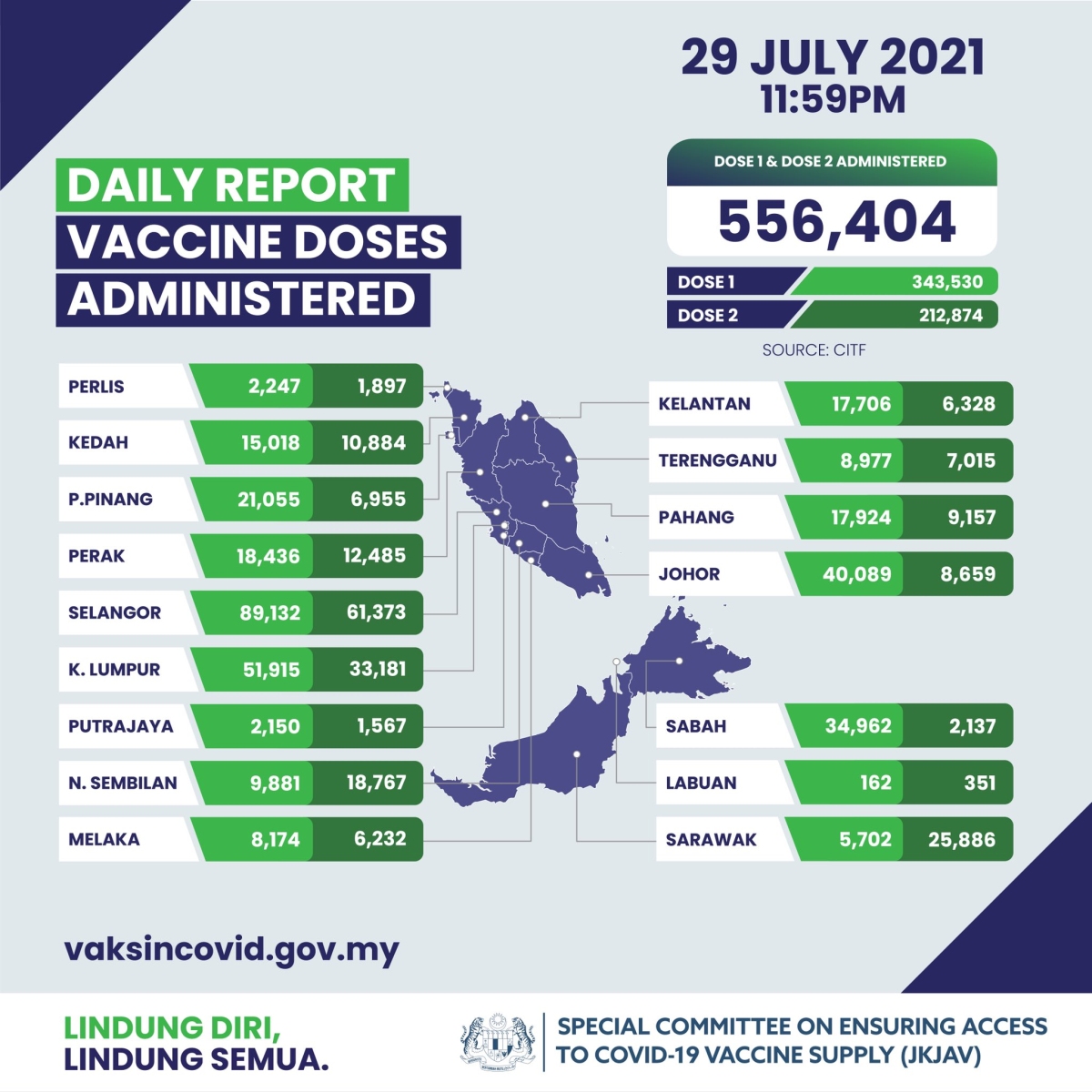 Under Operation Surge Capacity, the COVID-19 Immunisation Task Force aims to vaccinate all adults in the Klang Valley with at least a dose by 1st August 2021. At the moment, 5.4 million out of 6.1 million adults in Kuala Lumpur, Selangor and Putrajaya have gotten at least one dose. Prime Minister Muhyiddin Yassin aims to have all adults fully vaccinated by end of October 2021.