[ UPDATE 13/10/2021 12:30 ] The Nothing Ear (1) is officially launched in Malaysia with a retail price of RM499. The first sale is happening on 16th October.
===
After an impressive ad campaign, Nothing, a London-based tech startup founded by OnePlus co-founder Carl Pei, has finally fully revealed their first new product: The Ear (1) wireless earbuds.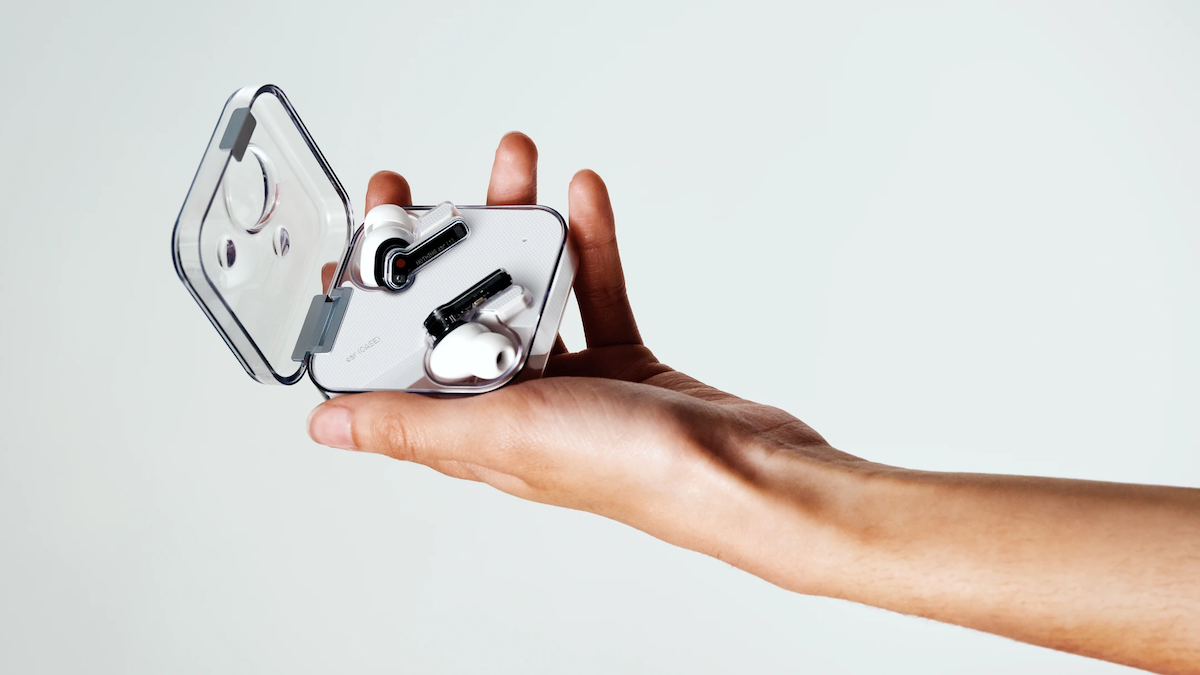 These earbuds have gone through many teasers throughout the past few months, including an auction of the first 100 pairs on StockX. The Ear (1) earbuds will be officially released on August 17th in 45 countries priced at $99 (about RM418). It is unclear if it will be available in Malaysia, but the company has set up a Malaysian site, so we are hopeful that the launch will include us as well.
Out of the box, you get the pair of earbuds with S, M, and L ear tips. It also comes with the wireless charging case and a USB-C cable if you decide to go with wired charging.
Coming in at 4.7 grams, the Nothing Ear (1) earbuds were advertised as having a unique transparent design, but looking at the official design, it does not seem to match the hype that many expected. The transparent material only appears as the casing of the stem and the actual head of the bud is completely opaque.
As you can see from the images, the inner side exposes the boards and chips more, but it's still a far cry from what many people have anticipated, given the emphasis on the transparent design early on.
With ANC off, the battery is rated to last up to 34 hours with the charging case, and 5.7 hours with just the earbuds alone. With ANC on however, the total battery life drops to 24 hours and the buds' battery life drops to four hours. Charging can be done over USB-C or Qi-compatible wireless chargers.
Similar to Apple's Airpods Pro, the Ear (1) comes with noise cancellation and a transparency mode that allows you to hear your surroundings. The noise cancellation mode is powered by three microphones on each bud and comes with two varying modes of intensity. The input microphone used for calls also has noise reduction to lower the volume of background noise.
To control the earbuds, you can use tap and swipe controls, which can be edited and changed on an app available for Android and iOS. The app also includes an equalizer and a Find my Earbud function. The Ear (1) is Bluetooth 5.2 compatible and is IPX4 water resistant. The Ear (1) buds are set up to do Fast Pairing with compatible Android devices.
Although the Nothing Ear (1) earbuds are going for sale next month on August 17th, they are going to do a limited drop on July 31st 2021, 9pm Malaysia time on their website.
[ SOURCE ]