As the Tokyo 2020 Olympics are starting up, Google has debuted one of the most well-made Google Doodles to celebrate the event. The interactive Doodle lets you play quite an elaborate game called the Doodle Champion Island Games, which is basically a series of sports-themed minigames in a 16-bit RPG.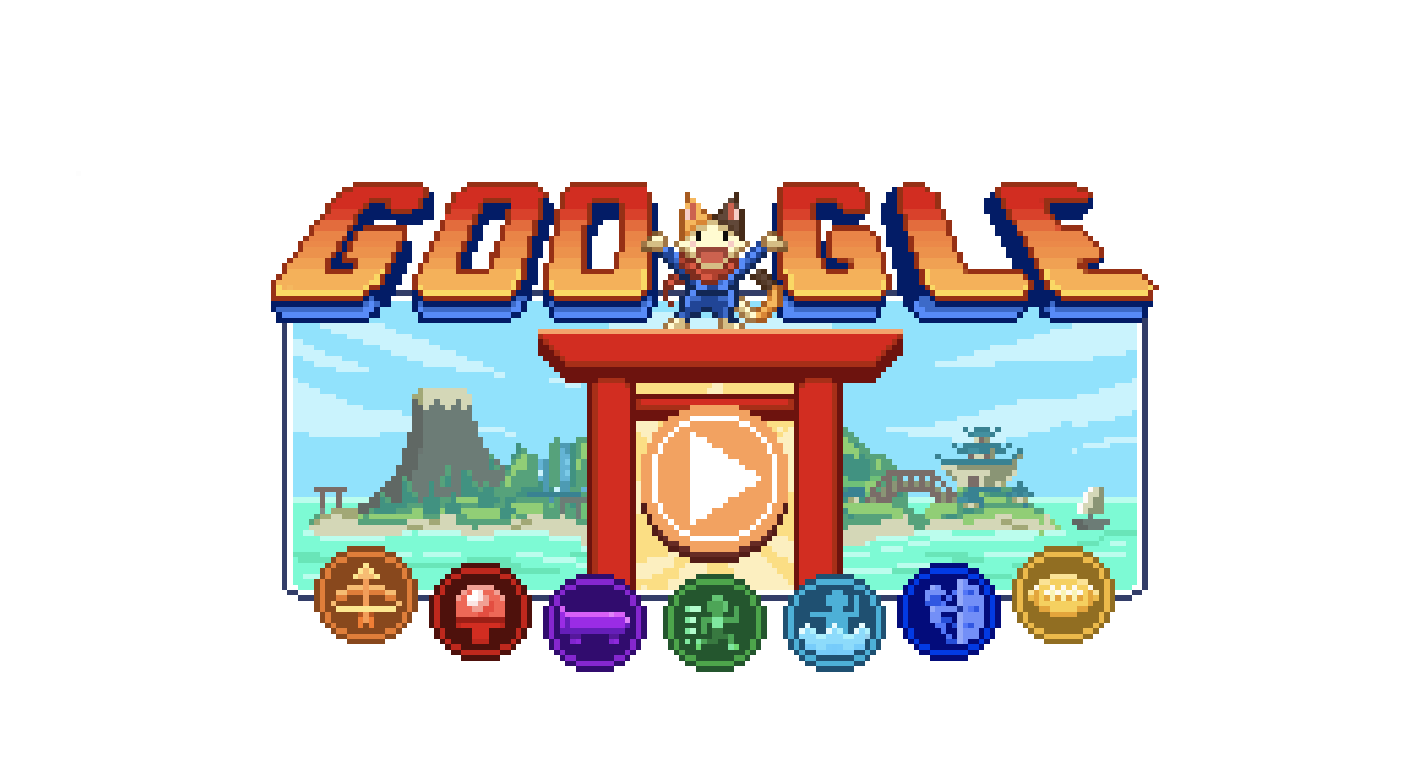 The Doodle itself on Google's front page includes Lucky the Calico Ninja Cat, which you play in the game. The seven little medallions you see also represent the "sports events" you play to compete. Clicking the Doodle will take you to a pretty animated video, which you can view below.
You'll then be taken into the 16-bit game, where you can use your keyboard's arrow keys as well as your spacebar to explore the "world". It's not a standard linear game where you have to go through and compete tasks one-by-one, you can choose to let Lucky roam almost anywhere on the island and interact with the NPCs.
You can choose to join either the Blue, Red, Yellow, or Green teams. The teams are represented by Ushi (a cow), Karasu (a crow), Inari (a fox), or Kappa (a Japanese turtle-like water spirit), respectively.
This game doesn't seem like something you can just breeze through. Some of the minigames can be pretty challenging, but they're all fun regardless and reminds me a bit of old-school Nintendo games. The seven minigames you can play are for syncronised swimming, table tennis, climbing, skateboarding, marathon, rugby, and archery.
"First, we identified stories and folktales from all over the country with characters that are highly recognized. Next, we connected those folktales and characters with each of the sport events included in the game. In the design process, each event champion was selected from those unique stories," wrote Japan-based animation studio, STUDIO4°C.
You can start playing the Doodle Champion Island Games on your browser. You can also learn more about it in detail here.
[ SOURCE, IMAGE SOURCE ]