Celcom and Huawei have jointly deployed the world's first large-scale commercial FDD Smart 8T8R network right here in Malaysia. The Smart 8T8R network deployment is part of Celcom's commitment to accelerate network investments of over RM250 million ringgit to improve network capacity.
Celcom records 70% data traffic growth during the MCO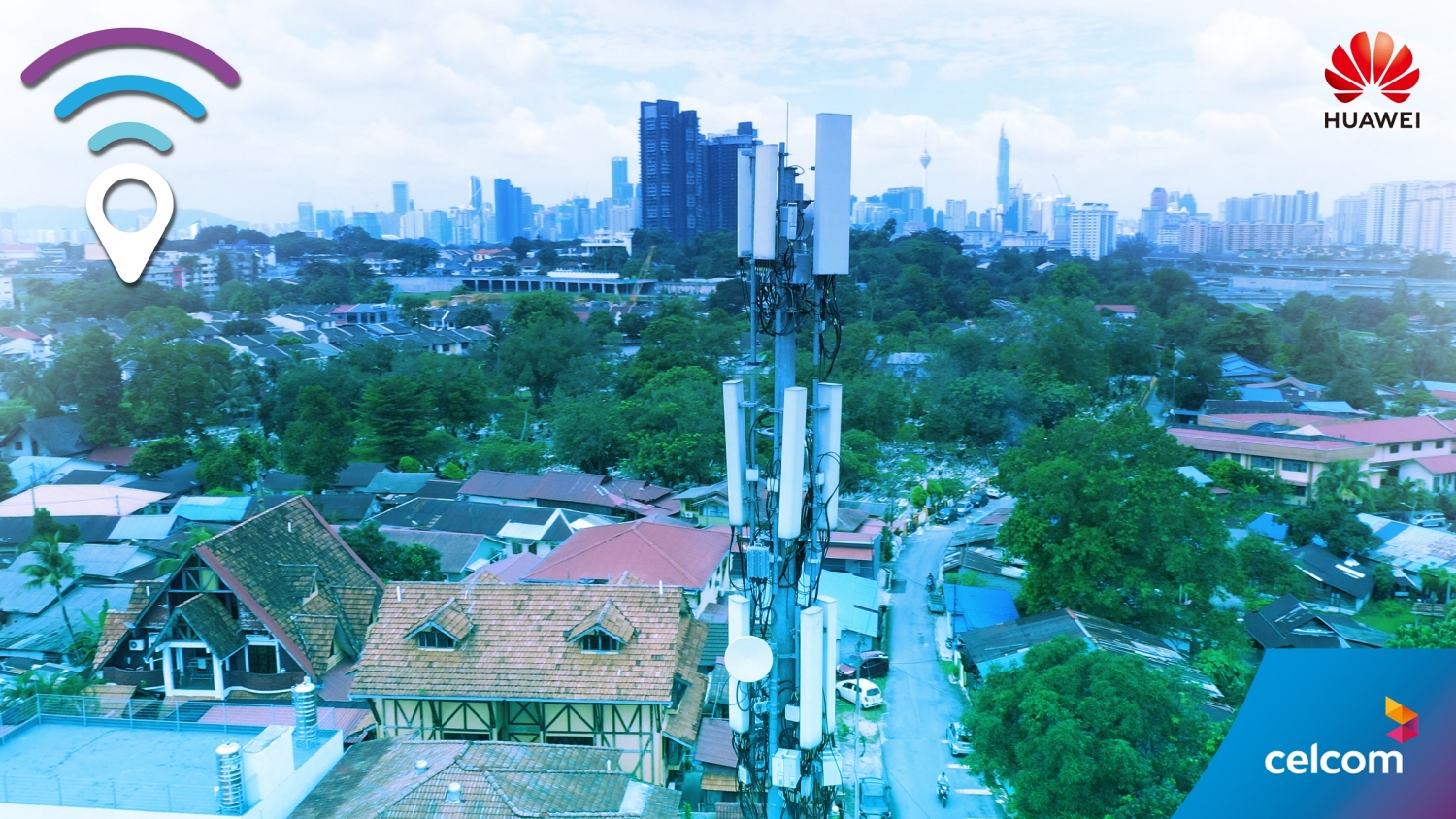 With more Malaysians relying on internet connectivity more than ever during the movement control order, the blue telco has recorded almost 70% data traffic growth with 474 million GB data traffic in Q1 2021 versus Q1 2020. Average monthly data usage per user has jumped by 46.1% year-on-year with 21.8GB versus 14.9GB last year.
As recorded by Opensignal last year, the sudden increase in data usage during the first phase of the MCO has affected users' mobile experience. It noted that Celcom's network experienced the highest surge in data usage up to 44% while average speeds have dropped by 25%. Eventually, the telco managed to regain back its average speed a few months later and has been maintaining it relatively well.
What is 8T8R technology?
Prior to this, Celcom has deployed 4T4R sites nationwide which are essentially base stations with four transmit and four receive antennas to enable 4×4 MIMO. To solve network congestion issues, Celcom has deployed Huawei's Smart 8T8R network technology which boosts network capacity by almost 80%. With 8T8R, there are 8 transmit and 8 receive antennas, and the solution provides performance improvements in a more cost-effective manner.
With 8T8R, Celcom can optimise its existing spectrum resources and significantly improve mobile capacity and handle more users on their existing sites. The Smart 8T8R solution uses software-defined antennas (SDAs) and FDD (Frequency Division Duplex) dual-band RRUs (Remote Radio Units), as well as Huawei's innovative algorithms to support on-demand upgrades such as software adjustments to maximise the hardware potential to meet capacity demands of 4G.
Celcom's 8T8R network utilises both 1800MHz and 2100MHz bands to provide a consistent speed experience to users. It is currently deployed in Kuala Lumpur, Selangor, Perak and Penang. Celcom says they are progressively upgrading more 4G sites to 8T8R nationwide and it will support existing 4T4R sites in both rural and urban areas. A source close to the matter revealed to us that there are more than ten 8T8R sites at the moment in Malaysia.
Commenting on the deployment, Celcom COO (Technology) Afizulazha Abdullah said, "Celcom has been relentless in optimising its network coverage, capacity and resiliency by accelerating investments at the most needed areas with the latest radio access network technology. We are mitigating the data traffic surge as our utmost priority by utilising Smart 8T8R technology and mitigate the network congestion to deliver an improved consistent network experience."
He added, "Celcom's ongoing accelerated network investments are aligned with the government's Jalinan Digital Negara (JENDELA) aspiration to achieve nationwide 4G coverage. We will also continue collaborating with Huawei to further innovate and implement technical breakthroughs, ensuring the best network experience for all Malaysians."
Huawei Malaysia Vice President Zac Chow said they are honoured to share their resources and expertise with Celcom for the 8T8R project to mitigate network congestion and improve user experience. He said "We also believe this is an innovative solution that will help Celcom maximise its spectrum efficiency and enable a seamless experience for customers while paving the way for 5G when the time comes. This will future-proof digital advancement, empower businesses, protect investments, and set a new standard for mobile broadband (MBB) network construction."