Microsoft has just only announced Windows 365, a way for businesses and enterprises to rent out Cloud PCs that can be accessed from any device with a web browser. While they have not released the pricing for it just yet, we already know one tier's fees thanks to Microsoft themselves.
During a Microsoft event meant to educate businesses on how to sign up for Windows 365, they inadvertently revealed that for a Cloud PC with a 2vCPU processor, 4GB of RAM and 128GB of storage, it'll cost you USD 31 (~RM 130.49) per month for each user. It should be noted though that this is under Windows 365 Business, meant for companies with less than 300 users. There's also Windows 365 Enterprise for larger companies, which we assume would cost less per head.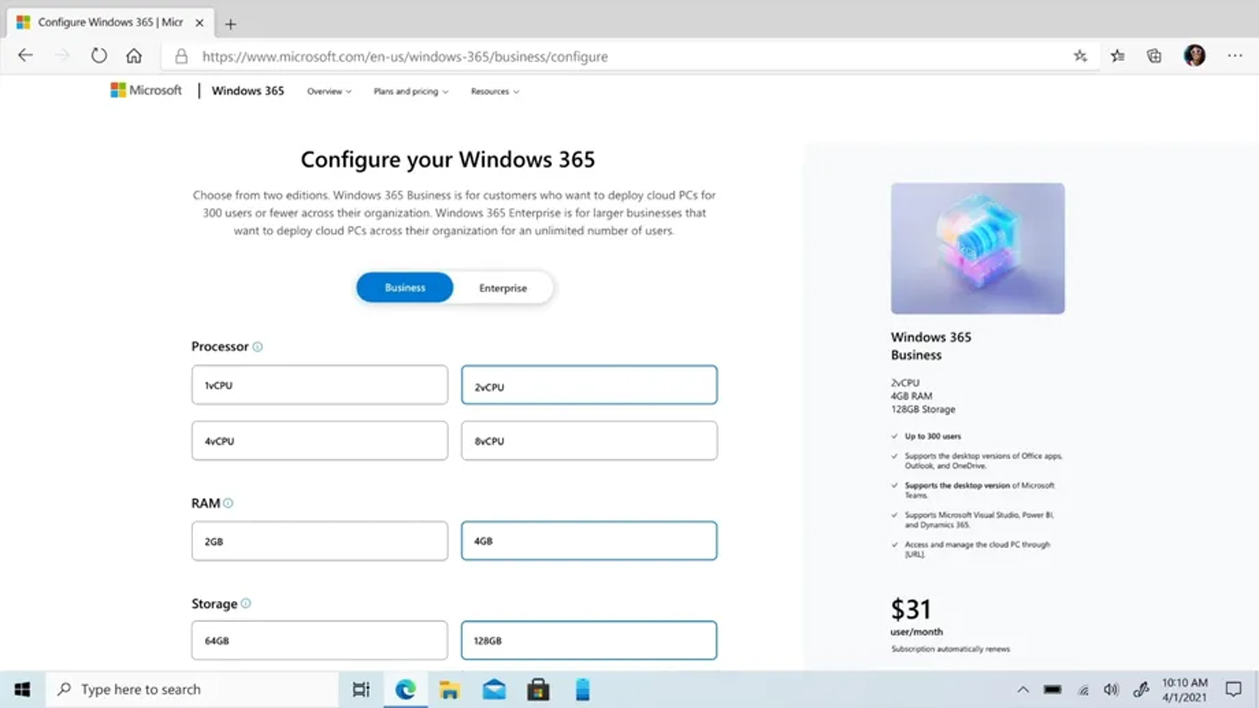 Microsoft did make it clear though that this price is just for this one specific SKU. Because Windows 365 can be configured in any way you want, price points will differ depending on your use case. When you consider that there's four different processors, five different RAM configurations and four storage options to pick from, this could mean a whole bunch of different price ranges for different users. Even the USD 31/month option Microsoft showed off isn't the lowest available option, which would be a 1vCPU processor, 2GB of RAM and 64GB of storage.
So if you or maybe your company is interested in Windows 365 to help ease work-from-home arrangements, what's the best configuration for you? Well, luckily Microsoft did provide a guide. On their Windows IT Pro blog pages, a new post shows interested users the recommended configurations for your use case and the type of programs that would fit you. For instance, if you just need a Cloud PC to help you work from home in the short term, a 2vCPU processor with 4GB of RAM and 64GB of storage. If you're looking to use Windows 365 for your design firm employees though, you may have to bump it up to a 8vCPU processor with 32GB of RAM and 512GB of storage.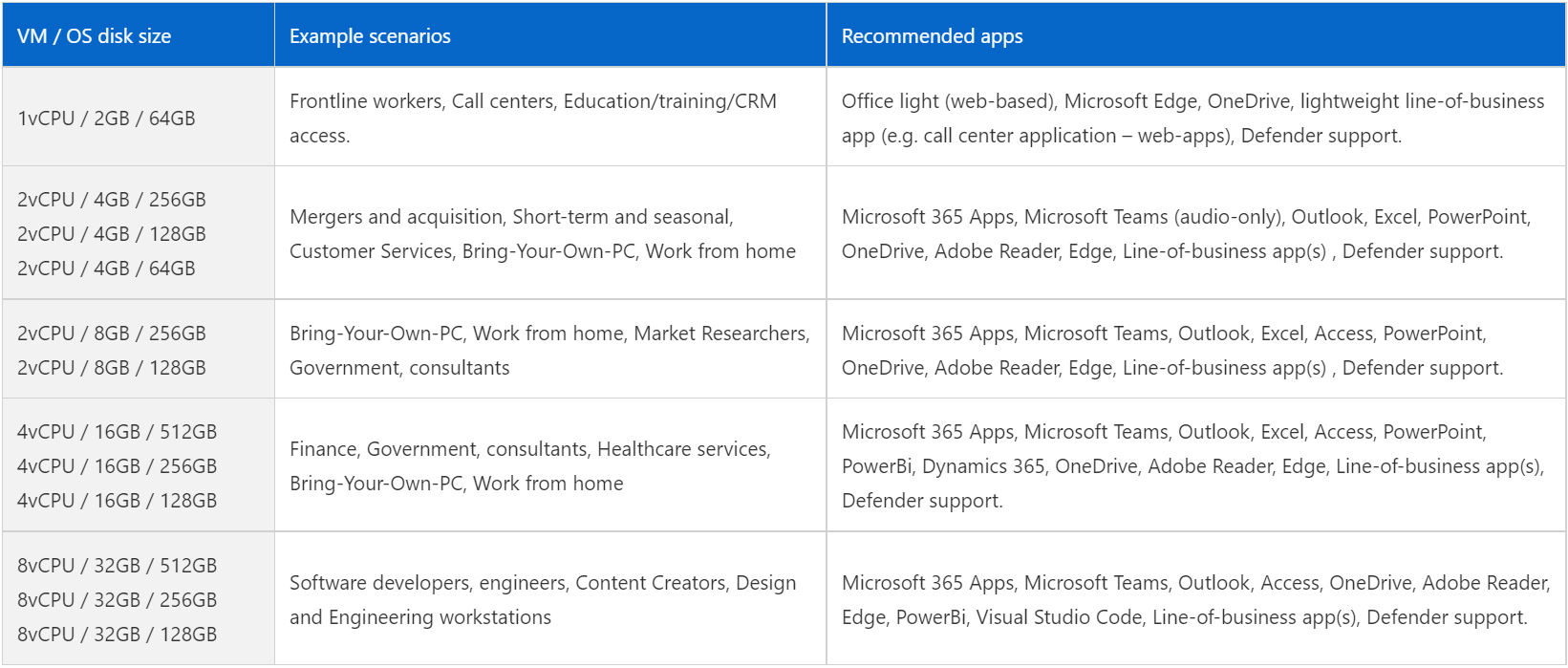 Of course, no one, not even Microsoft, expects the average user to switch to Windows 365. Their Cloud PC solution targets businesses and enterprises with a significant number of staff that need a standardised set of software. As such, instead of having their IT departments go through acquiring a large number of work laptops, they can simply get Windows 365 for easier management. Furthermore, if staff end up needing beefier specs, a simple upgrade can be done by IT admins rather than having to buy another laptop.
We'll know the full details about Windows 365 pricing soon enough when it officially goes live on the 2nd of August. In the meantime, if you need more information on Windows 365 you can check out their product page or Microsoft's new blog post on it.
[ SOURCE ]
Related reading