Microsoft has just only launched Windows 11, but now there's another Windows around. Windows 365 is Microsoft's new Cloud PC service that lets users stream a Windows 10 or Windows 11 PC via a web browser. Targeting business and enterprise users, it comes as the world continues to grapple with people having to work remotely from home.
Any relatively modern web browser should be able to use Windows 365. You can also use Windows 365 through the Microsoft Remote Desktop app, meaning you can use their new streaming service with other types of devices too. And because it's technically a stream of a physical remote desktop, you could swap between your laptop and smartphone and simply pick up where you left off on your Cloud PC.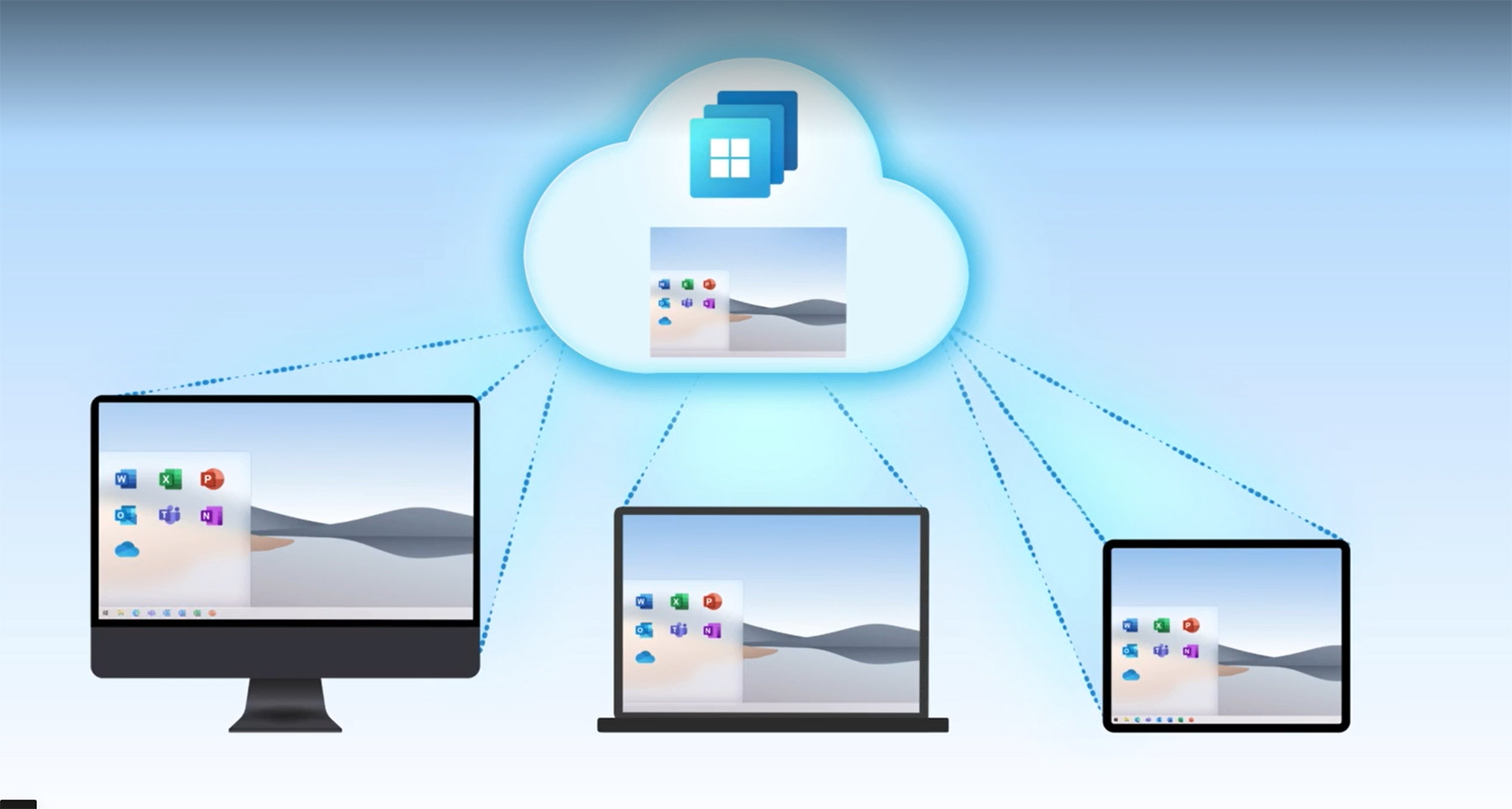 Speaking of the actual physical computer, those looking to get Windows 365 will be able to choose from 12 different configurations. At the low end is a single CPU paired with 2GB of RAM and 64GB of storage, which can be maxed out to eight CPUs with 32GB of RAM and 512GB of storage. Windows 365 will also be split into two different versions—Windows 365 Business and Windows 365 Enterprise. We're not sure whether they'll also have a dedicated graphics card with it, but then again we don't think you're meant to play games with Windows 365.
Businesses already using remote desktop solutions might recognise Windows 365 as a something akin to the Microsoft Azure Windows Virtual Machine, which already lets you create and use virtual Windows machines. Alternatively, there are other options on the market too especially in the cloud gaming industry, such as Shadow that lets people use a gaming PC via a cloud for a monthly fee.
Windows 365 however makes things much easier and streamlined especially for businesses and enterprises that may have up to hundreds or thousands of employees who need access to better hardware for remote work. It also reduces the load off a company's IT department, as a new Cloud PC can be configured for new employees quickly instead of needing to buy and configure a new laptop for them. Windows 365 ought to be safer for companies too, as using a Cloud PC lowers the risk of data loss if anything happens to an employee's hardware.
Furthermore, Microsoft have ensured that Windows 365 will support most programs needed by businesses such as Microsoft 365 and Microsoft Power Platform. Even if users were to run into trouble, companies using Windows 365 with over 150 users will get Microsoft's App Assure service, where Microsoft will fix app combability issues for free.
Windows 365 will be made available on the 2nd of August, 2021. There's no pricing structures released just yet, so businesses interested in it might have to wait until the official launch for that. In the meantime, you can check out the Windows 365 page on Microsoft's website.