Today's gonna be a little different—because today, I'll be using this little setup I have going here to record the audio for most of this review. Alright, for some context: I've always enjoyed amateur audio production—I even worked on a… strange little track for Rory, and the theme song for HTWI. But something that always holds me back is the cumbersome nature of setting up recording gear: the interface, condenser microphone, stand, software, and so on.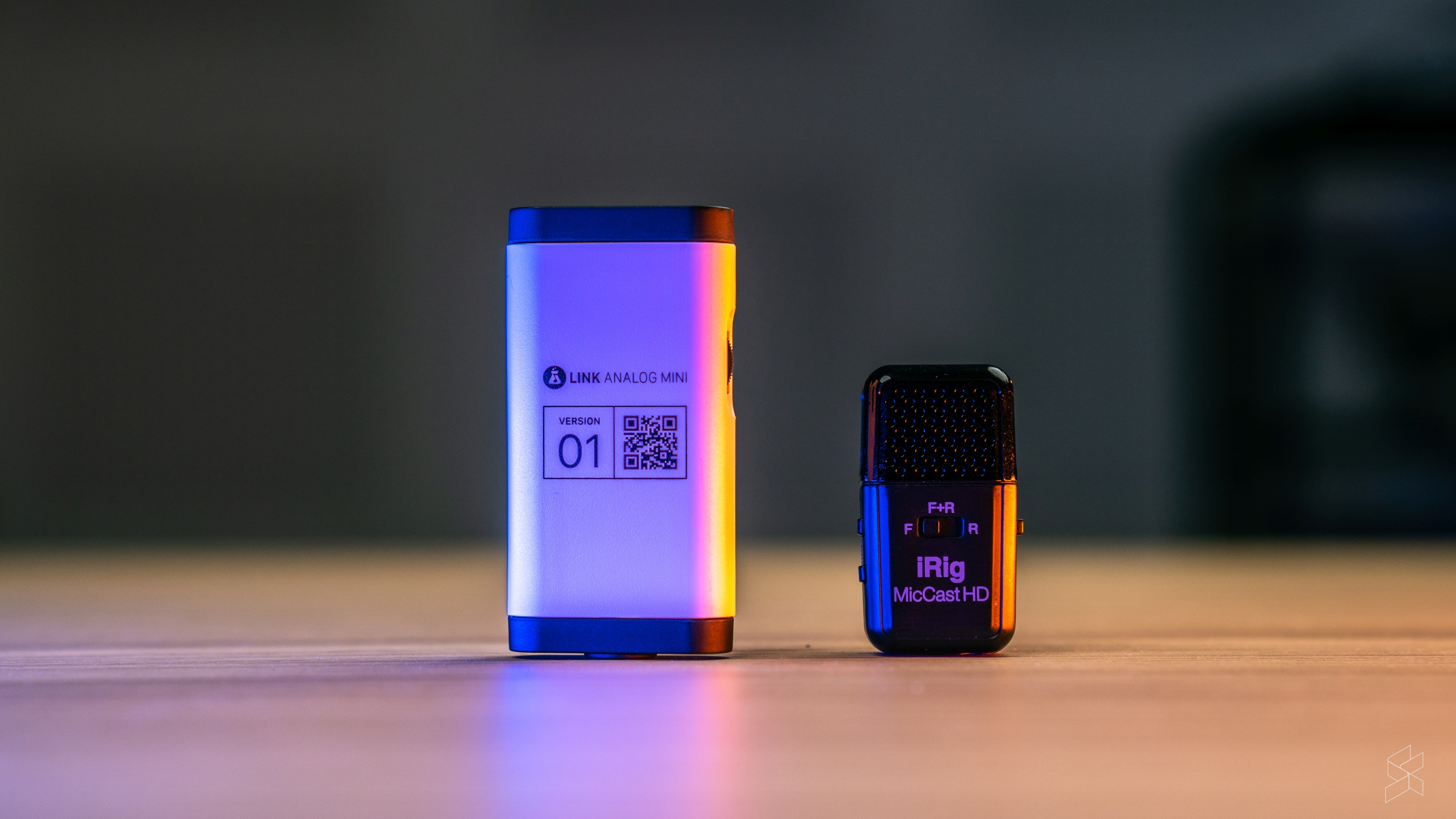 So that's how I ended up with this little setup, comprising of a Bandlab Link Analog Mini, an iRig Mic Cast HD, and my trusty ol' iPad Air 2019. It's really straightforward, you just plug everything into an iPad or iPhone (or a compatible Android device), no external power required, and you're good to go.
The big question, of course, is this. Can a mobile recording setup sound as good as professional gear?
Alright, so a couple of pros and cons that you should take note of. I really like how the iRig Mic Cast HD supports front, rear, and front+rear recording modes. The last mode, in particular, should come in handy for quick interviews, and I like the versatility offered by iRig here. Meanwhile, the microphone also comes bundled with Lightning, USB-C, and micro-USB heads, so theoretically, you're supported for all mobile devices (although I only tried it with iOS).
On the negative side of things, this recording setup only allows you to record one input at a time. This means that you can't actually record your vocals and instrumentals at the same time, so if you want to do a live cover, or something like that, you'll need to use the iRig Mic Cast HD to record both the instrument and vocals as a live recording. Still, as I demonstrated in the video, it's advisable to record your tracks layer by later—so you get an overall cleaner recording.
Should you get this?
There's definitely a time and place for a mobile setup such as the iRig Mic Cast HD and the Bandlab Analog Mini. The mic retails for RM430 in Malaysia, which is admittedly a very high price to pay, however. Meanwhile, you can pick up the Bandlab Analog Mini at RM130, which is a lot more reasonable. Ultimately, you're paying nearly RM600 for this little setup. Plus an iPhone or iPad, of course.
If you compare that to a little home setup, it's still slightly more affordable, of course. The latter would require a simple interface (with external and phantom power required), a condenser or dynamic microphone, cables, a mic stand, and so on—so you should expect to pay north of RM1,000.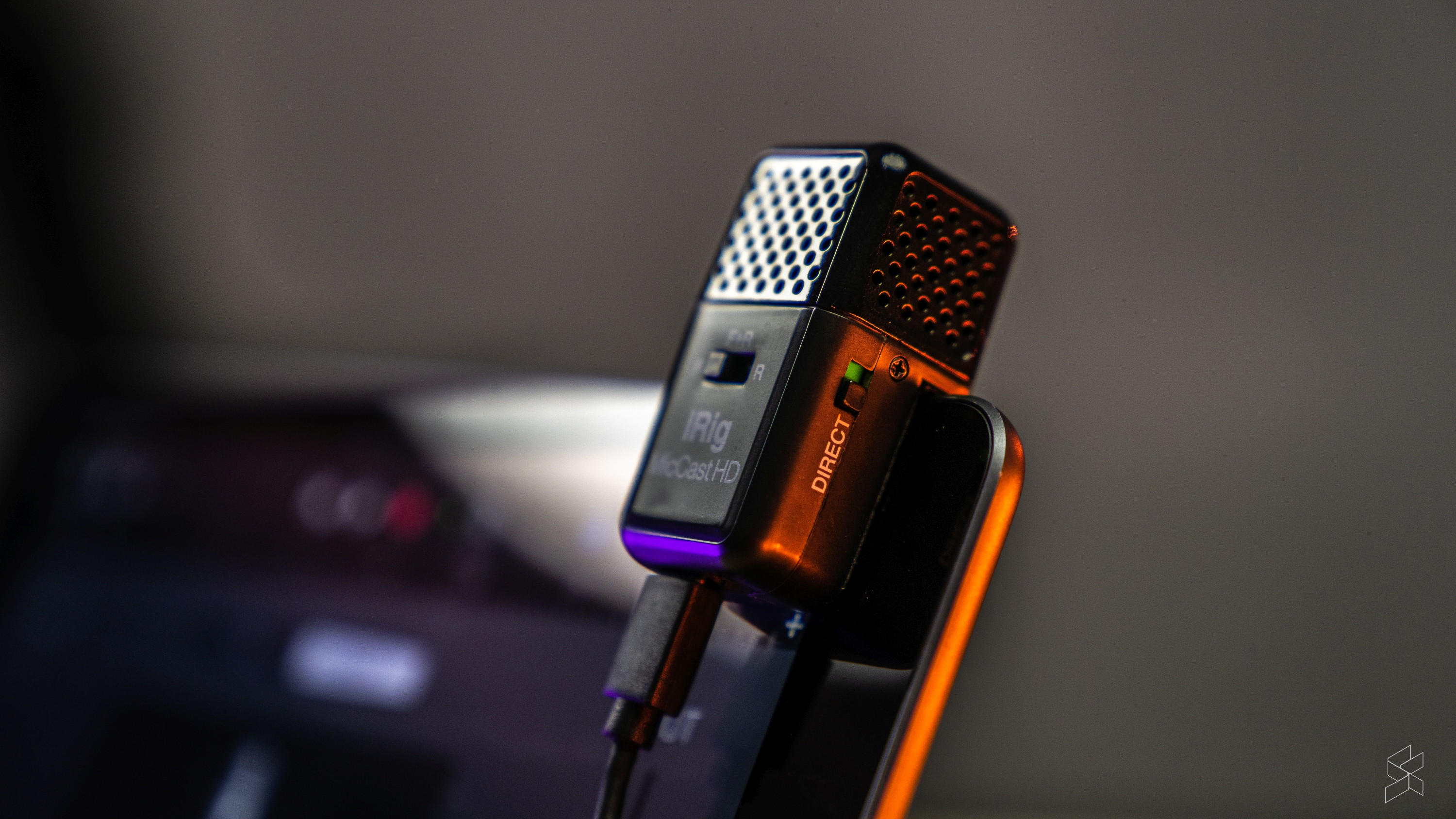 The gist of it is this: this mobile recording setup sounds way, way better than anything that you'd get with built in mics on smartphones—plus, you get to plug instruments directly into your phone or tablet. But for nearly RM600, it's a fairly steep price, and you may want to save that money for a legitimate interface and studio mic, with a little bit of additional money, of course. This isn't a replacement for a home setup, and it shouldn't be viewed as such.
However, if you already have a proper studio setup at home, and you're looking for something to record on-the-go? This sounds great.
If you're keen to purchase the devices in this review, you can check out Swee Lee's official Malaysian store here.