Malaysia's COVID-19 vaccination programme has hit yet another major milestone of administering more than 400,000 doses in a single day. On 12th July, the JKJAV has recorded 421,479 doses administered. This includes 264,034 first dose and 157,445 second dose.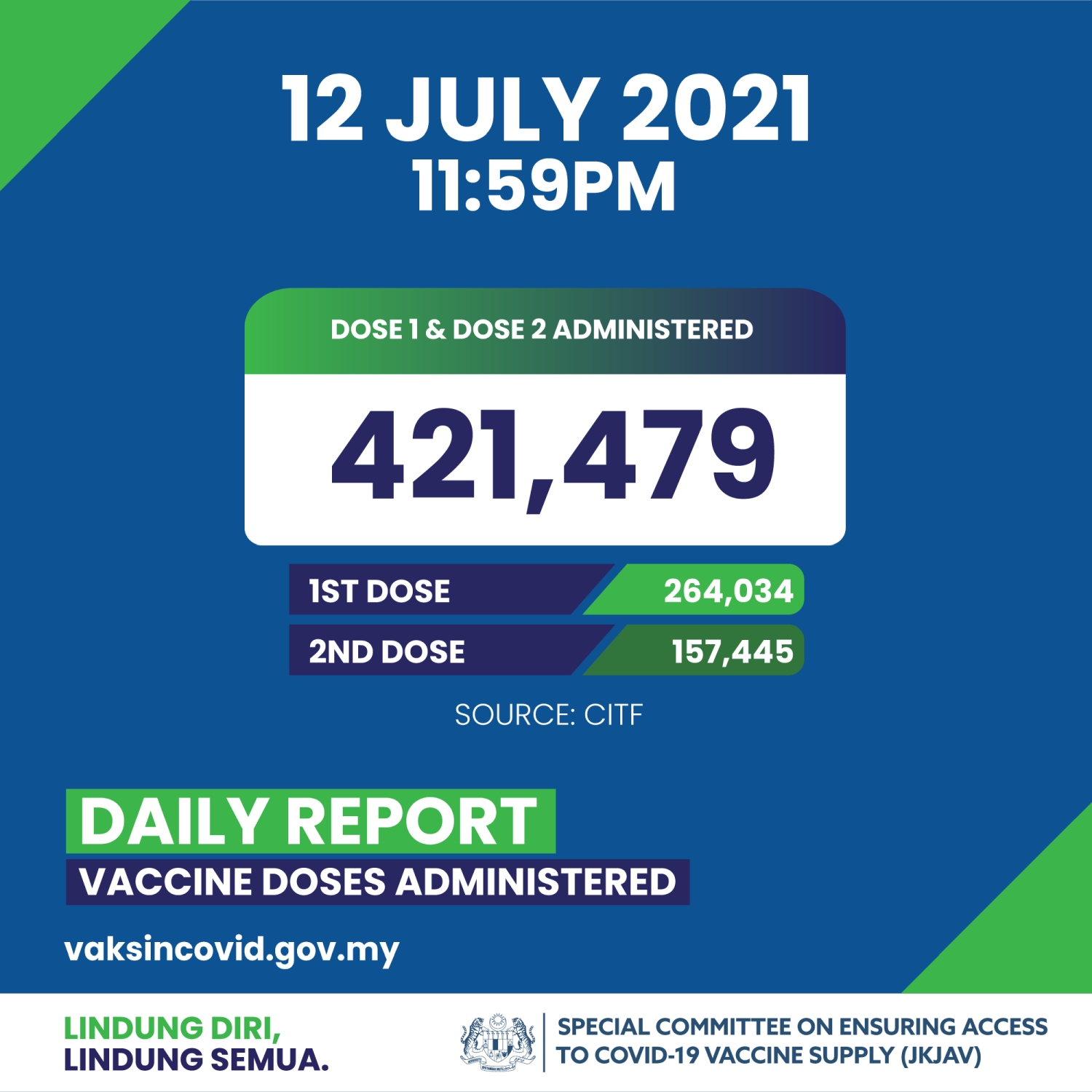 As of yesterday, Malaysia has administered over 11.7 million doses in total since the start of the vaccination programme. Over 8.1 million people have gotten at least one jab and more than 3.6 million have completed their vaccinations with two doses.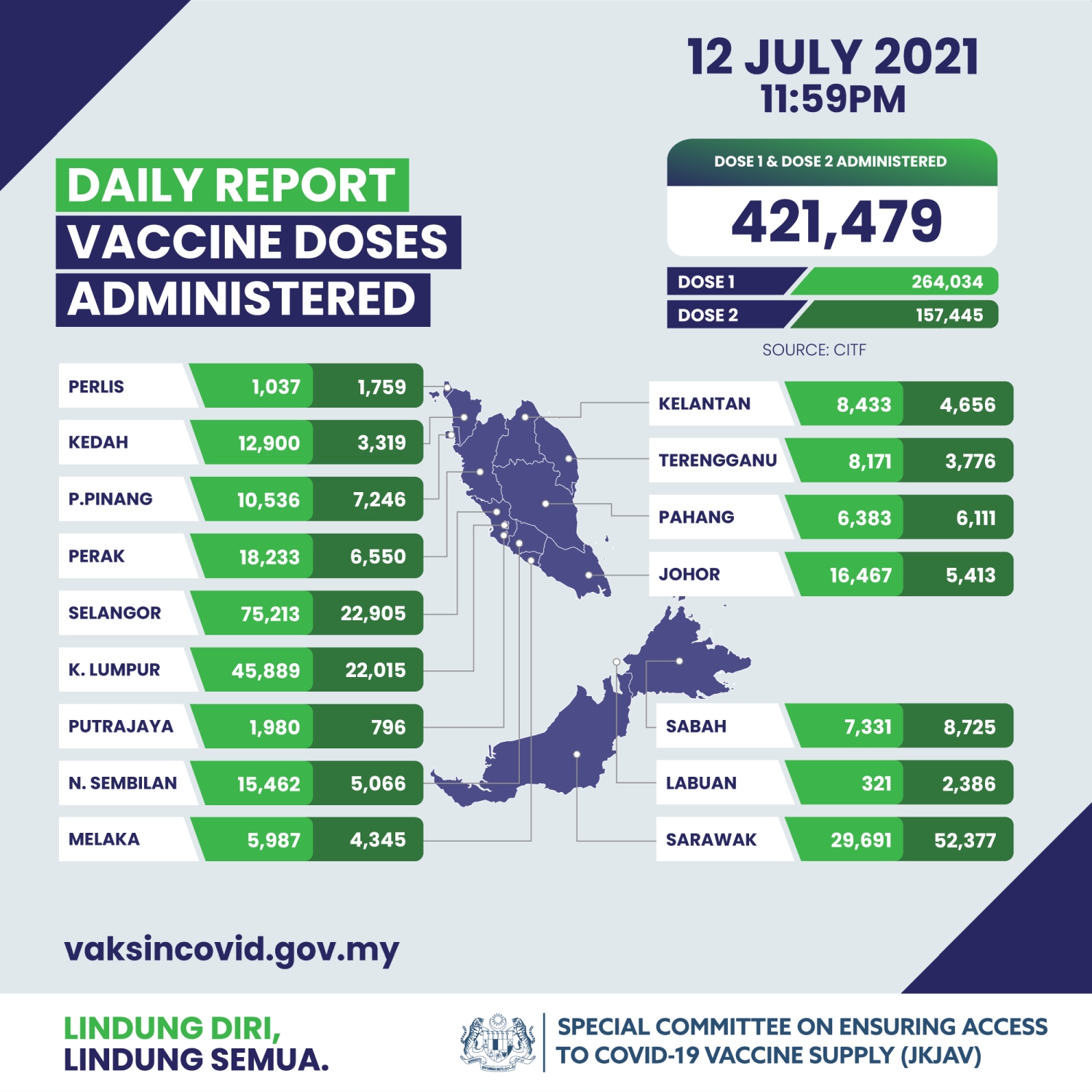 On Monday, Selangor administered close to 100,000 vaccine doses in a single day. Out of 98,118 doses administered, 75,213 people have gotten their first jab and 22,905 have completed their vaccination with their second dose. Meanwhile, Sarawak has administered 82,068 doses which include 29,691 first dose and 52,377 second dose.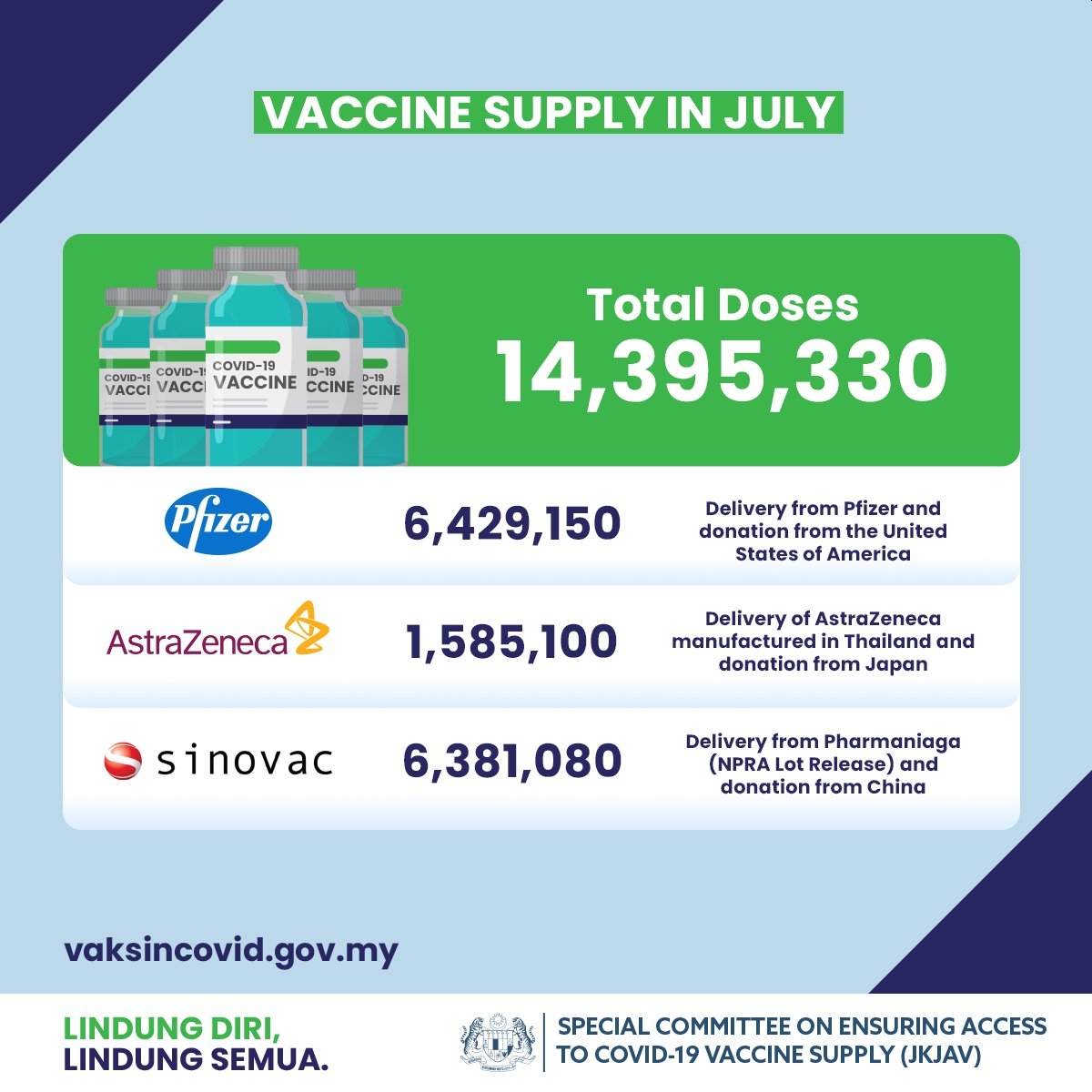 The vaccination programme is now moving in high gear as Malaysia is receiving the bulk of its vaccine orders starting this month. For July alone, Malaysia is set to receive more than 14 million vaccine doses inclusive of 2.5 million doses donated by Japan, the United States and China.
[ SOURCE ]