Credit scores are a major indicator of one's financial health, but not many know their significance, or what they mean.
If you're planning to buy a house or a car and want to increase your chances of getting a loan approved, you might want to check your credit score first. If your score is low, you might want to improve your credit standing.
Fortunately, CTOS is now offering free MyCTOS reports with CCRIS until July 31, where you will be able to arm yourself with the necessary information to increase your credit scores.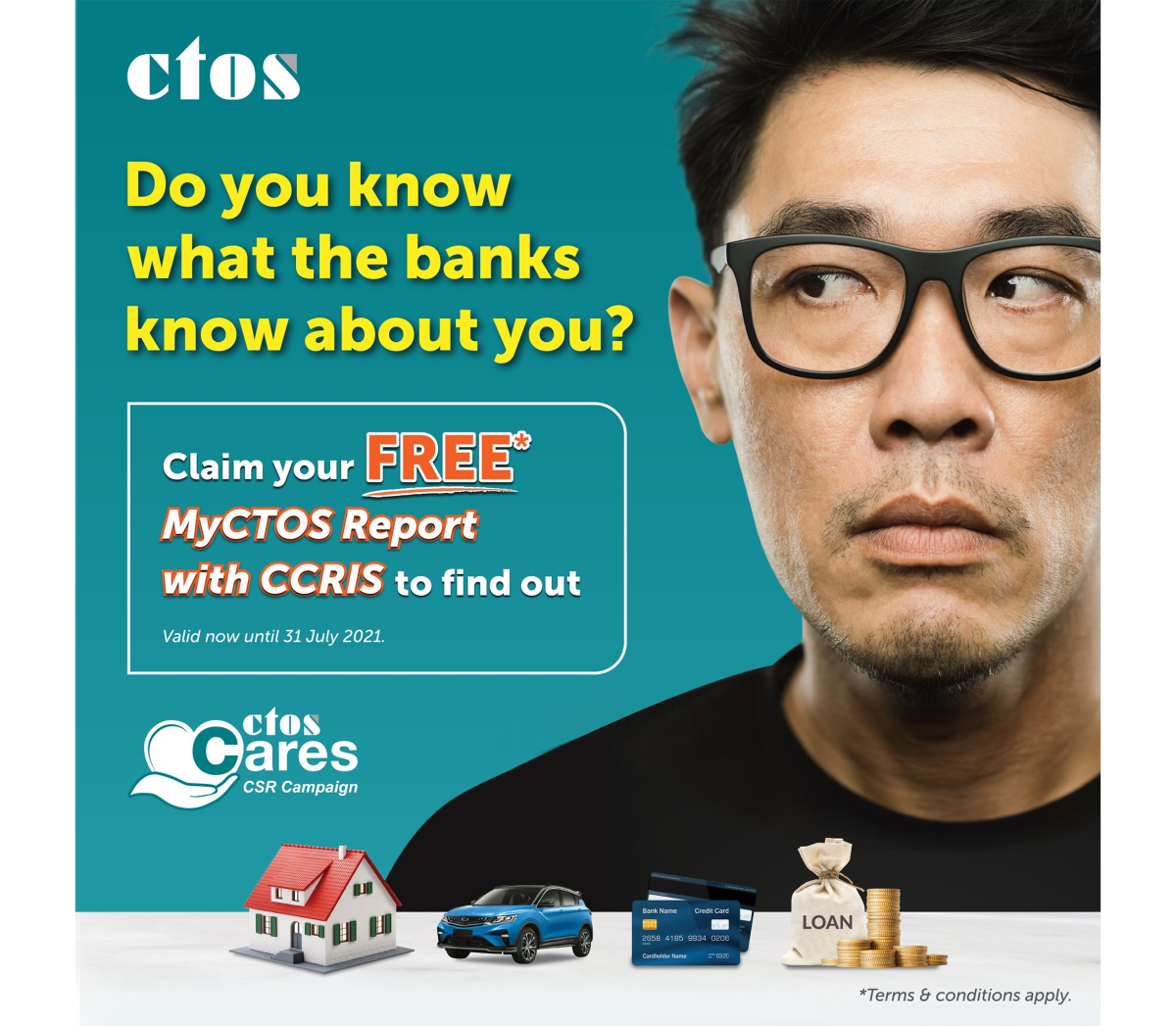 There are 3 services CTOS currently offers – Credit Report & Score, Fraud Protection & Credit Monitoring as well as Credit Report & CCRIS.
Take note that this free offer only applies to new users who intend to get the Credit Report & CCRIS package. If you already have an existing account, you can purchase a MYCTOS Score Report for about RM25, or you can subscribe to the Fraud Protection & Credit Monitoring package for RM8.90 a month, or RM86.90 a year.
The MyCTOS Report with CCRIS provides insight into one's CCRIS (Central Credit Reference Information System) records, outstanding loans and credit(s), pending and approved credit applications, and special attention accounts. 
Data on late payments, credit limits, and other account balances are also made available.
Through the reports, users may also learn more on their directorship and business interests (SSM), bankruptcies, legal proceedings as well as trade referee listings (eTR).
Over the past year, CTOS reports that the number of consumers accessing their CTOS credit report increased by 52%, while more than half of them had checked their credit due to financial constraints resulting from the COVID-19 pandemic.
In fact, CTOS data shows that only 8% of the working population performs self-checks to assess their personal credit information.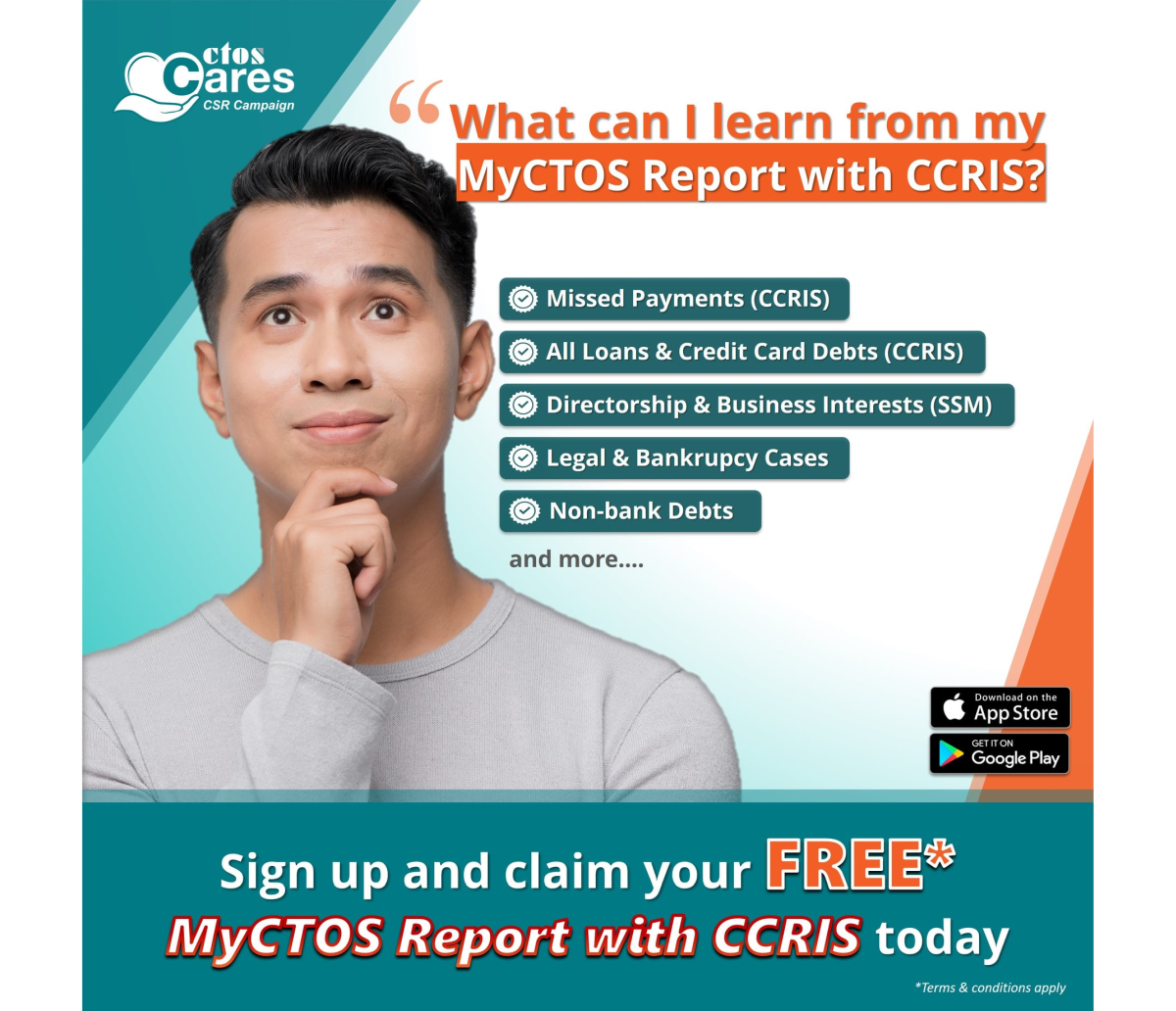 The information outlined in a CTOS report is typically used by financial institutions and other lenders to evaluate if an applicant qualifies for a credit card or loan. Landlords and employers may even look to credit reports as well.
If someone has applied for a credit card or loan under your name, it will also show up on CTOS and you can take further action to clear your name.
The higher the credit scores, the higher chances of getting loan approvals. Low credit ratings can lead to rejected loan approvals (which further damages your credit standing), or in some cases, offer unattractive interests rates as well as lower credit limits.
However, it should be noted that CTOS merely informs consumers on their credit scores, as their FAQ states that they do not have the authority to approve or reject credit-related applications. CTOS does not have the power to blacklist individuals, either.
The free MyCTOS report with CCRIS campaign was implemented to cultivate more credit literacy in consumers, so they may ultimately improve their credit scores.
To obtain the free report, users can visit www.ctoscredit.com.my. The CTOS app is also available on App Store and Google Play.
[ IMAGE SOURCE ]
Related reading