Lazada Malaysia has announced a new payment option for a cashless "payment on delivery" experience. They have enabled DuitNow QR which allows consumers to pay safely by scanning a QR code when the item is delivered.
To recap, DuitNow QR is Malaysia's national QR code standard that's currently supported by a majority of banks and eWallet players in Malaysia including Grab, Boost, Touch 'n Go eWallet, MAE and more. This would allow businesses to display just one QR code to accept payments from various digital payment platforms.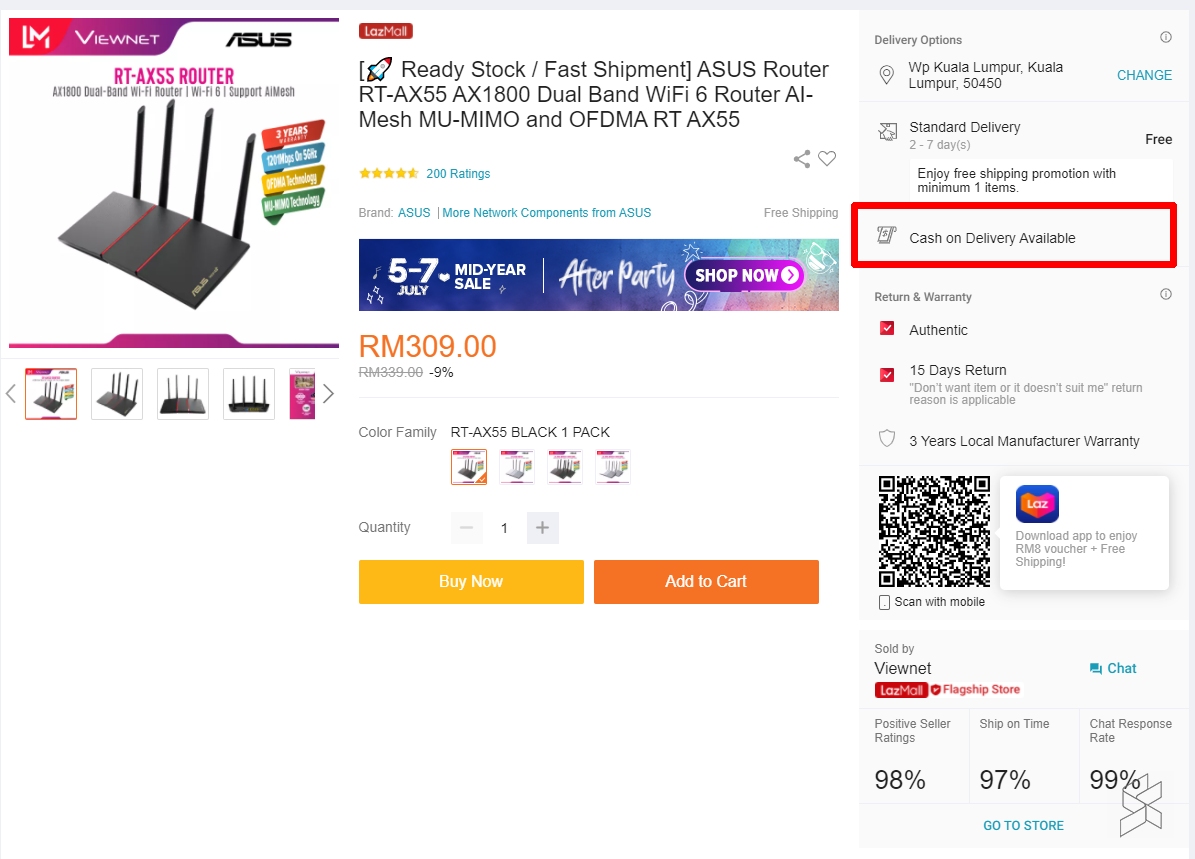 To use DuitNow QR, you must first ensure that the Lazada listing accepts "Cash on Delivery". If you're using the Lazada app, just click on Delivery Options for the item and check whether it has "Cash on Delivery" option available. According to Lazada, DuitNow QR payment on delivery is currently only available for products fulfilled by LEX. After scanning the code, the transaction will be automatically reflected on the Lazada app.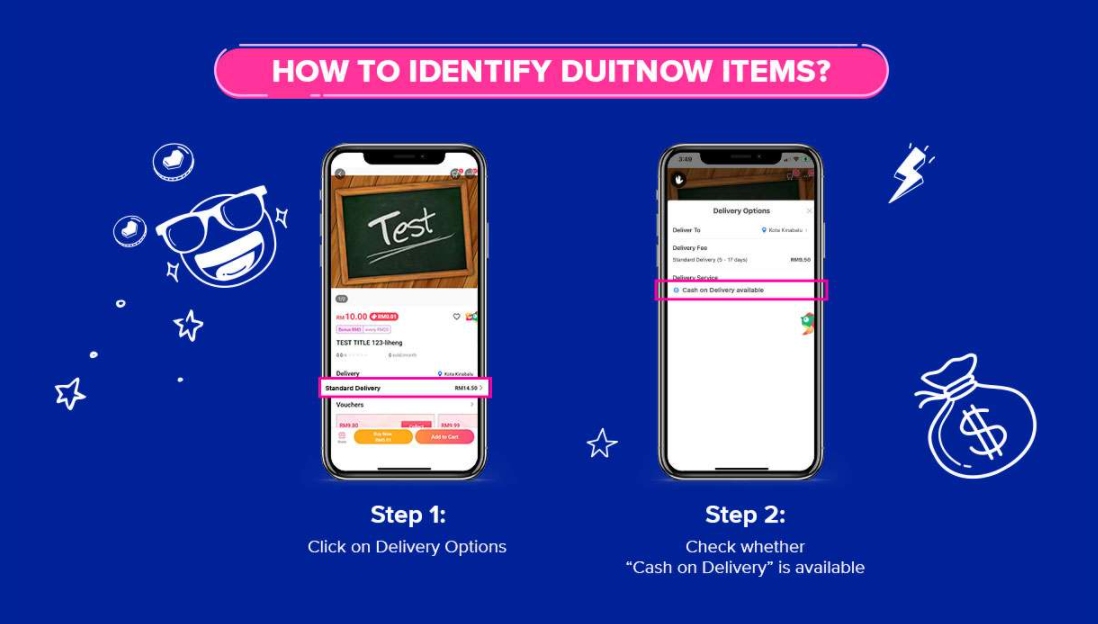 According to Lazada Malaysia's Head of User Growth, Rick Ting, enabling payment on delivery via DuitNow QR will further reinforce consumer trust in digital transactions, enhance customer safety, and help increase the adoption of digital commerce. He said all Lazada Express (LEX) delivery personnel nationwide will be equipped with DuitNow QR codes that customers can scan upon delivery to complete their purchase.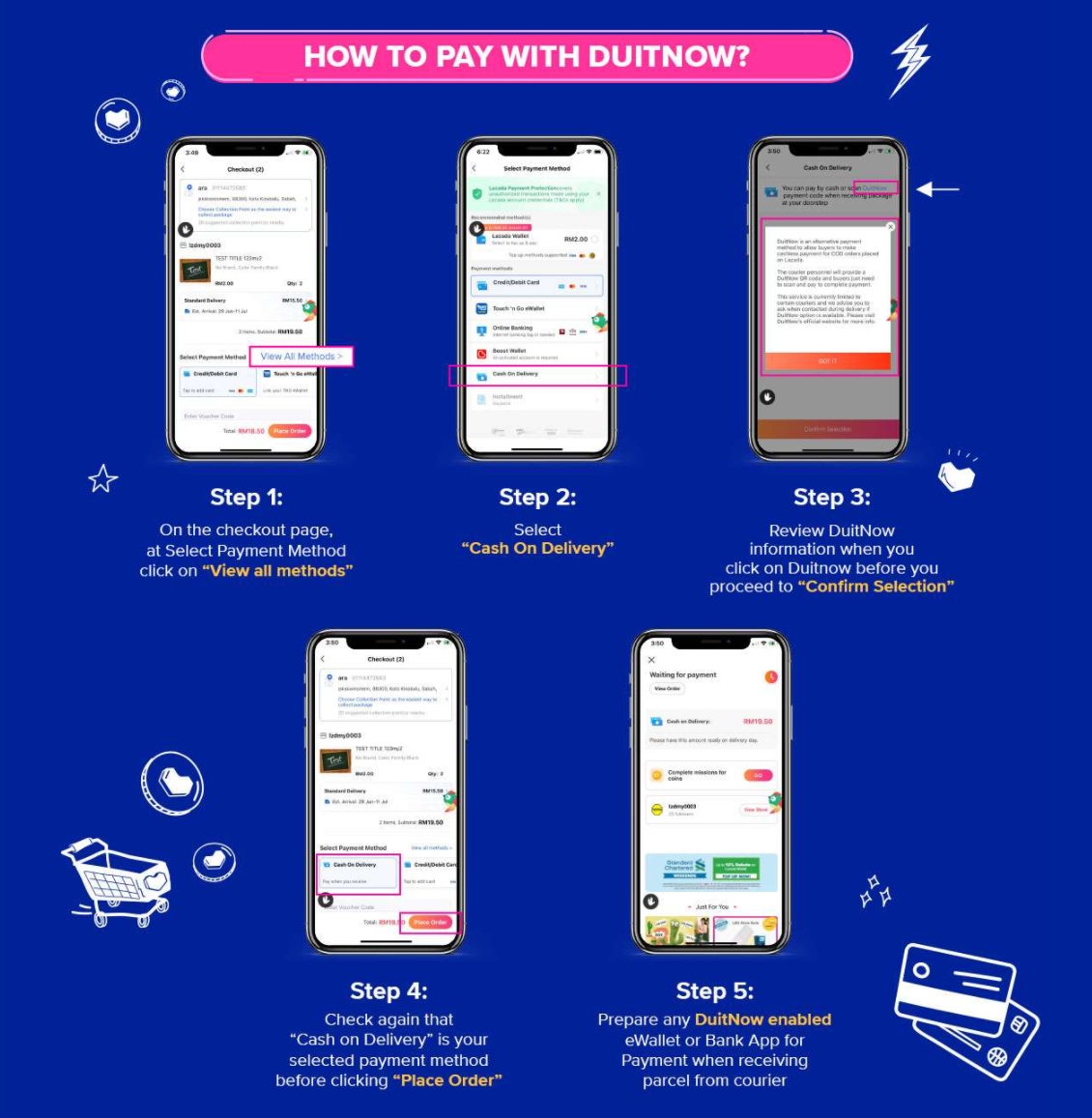 As an introductory offer, Lazada is offering a one-time RM5 discount with a minimum spend of RM30 with the promo code LAZCOD5 for customers that make their first "DuitNow QR" payment with the Maybank MAE app.
Related reading