If you need some help with your home cleaning, Xiaomi Malaysia is having a promo for its Mi Robot Vacuum-Mop P during the upcoming 7.7 sales on Lazada and Shopee. This is a WiFi-connected vacuum that can vacuum and mop the floor, and you can control it via your smartphone.
The Mi Robot Vacuum-Mop P is officially priced at RM1,399 in Malaysia and it's already listed on both Lazada and Shopee. If you want to get it with a huge discount, the Vacuum-Mop P can be yours for only RM999 during the 7.7 sale while stocks last. It is available in two colours – Black and White.
The Vacuum-Mop P boasts 2100 Pa of suction power and it offers 3 cleaning modes – Vacuum + Mop, Vacuum-only and Mop-only. To mop the floor, it comes with a 2-in-1 water tank that can collect 300ml of dust and hold 200ml of water. Included in the box are 2 water-retaining cloths which you can attach to the bottom of the vacuum cleaner.
For a more accurate cleaning, the vacuum boasts LDS laser-assisted navigation and 12 sensors to map out your home's floor plan. The laser has an 8-metre range and it can scan 2016 times per second.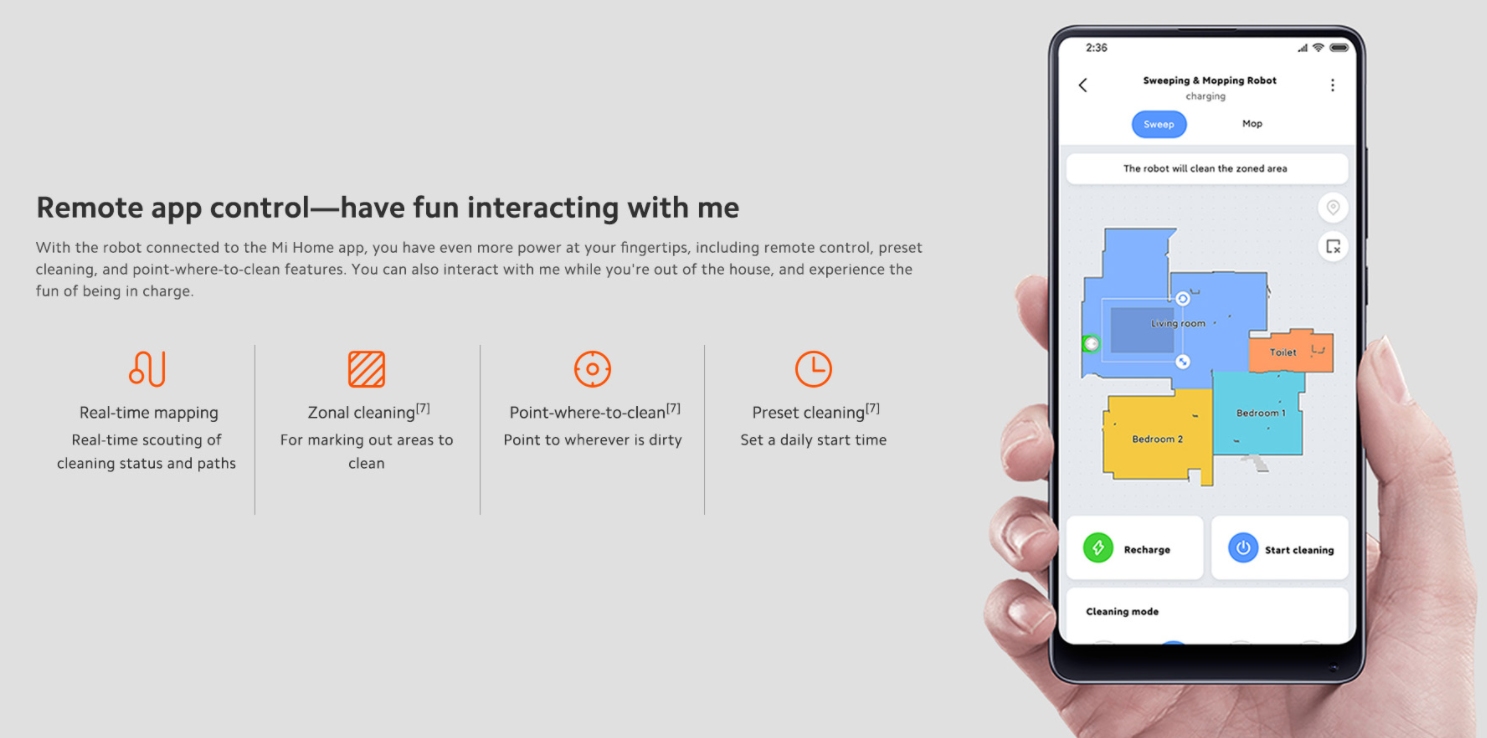 With the Mi Home app, you can even set cleaning zones, virtual walls or point it to a location where cleaning is needed. The vacuum has a side brush to clean up corners and the wheels are able to climb over 2cm of obstacle on the floor.
According to Xiaomi, the vacuum has a 110-minute battery life which is enough to clean a 180 square metre room on a single charge. Once it's done cleaning, it will return automatically to its home dock to charge.
Affordable Vacuum + Mop options available during 7.7 sale
If you're looking for cheaper vacuum + mop options, the Mi Robot Vacuum-Mop is going for as low as RM699 (RRP: RM999) on Lazada and Shopee. Meanwhile, the Mi Robot Vacuum-Mop Essential model can be yours for as low as RM499 (RRP: RM699) on Lazada and Shopee. These special promo prices are offered while stocks last during the 7.7 sale.
Related reading