The world is slowly opening up borders for travel. While it's going to be a long while until Malaysia gets to open up again, some airlines have come up with a solution for passengers who have switched to Bluetooth headphones—since wired headphones are already so yesterday.
United Airlines announced support for Bluetooth headphones on their new Boeing 737 Max and Airbus A321neo jets. The upgrade aims to "expand and modernise its fleet" with "larger, fuel-efficient jets and a more comfortable in-flight experience".
Equipped with the new in-flight system from Panasonic Avionics, passengers can enjoy high-definition 10″ screens in economy and 13″ screens for first class. With the extra Bluetooth capabilities, you can now connect your own wireless headphones to enjoy in-flight entertainment.
Qatar Airways has also announced that passengers can pair their Bluetooth headphones with its in-flight entertainment system in all cabins onboard its Boeing 787-9 aircraft. The system also includes "Zero-Touch" in-flight entertainment technology.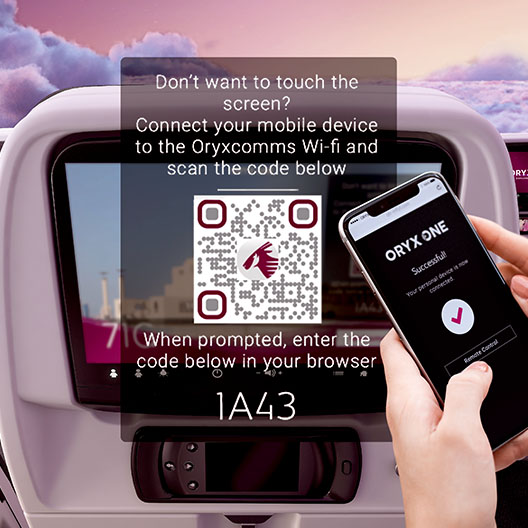 The "Zero-Touch" technology enables passengers to use their mobile devices to access the entertainment options offered through the airline's Oryx One in-flight entertainment system. This system will be a big change to regular touchscreens or in-flight remotes—and keeping things touch-free in a post-COVID-19 world is a definite plus.
Both United Airlines and Qatar Airways are some of the first airlines to introduce Bluetooth support for headphones, and it is a great idea for other airlines to follow suit. It gives airlines a good reason to not give out their own headphones to their passengers—which might not be too hygienic. The switch to Bluetooth audio will also mean that we won't have to deal with the awkward two-pronged audio jacks seen on planes.
However, a concern for Bluetooth connections is that it might make things more complicated if so many devices are trying to connect at at the same time. Connections would also potentially mix up with another seat's in-flight entertainment system. The airlines didn't share how they plan to address issues with Bluetooth, but they are reportedly still "studying the technology".
For those who want to use their wireless headphones on older planes that still uses the headphone jack, you can get a bluetooth adapter that plugs into the port. United expects to start introducing the new aircrafts in 2022. As for Qatar Airways, the airline did not specify a date.
[ SOURCE, 2, IMAGE SOURCE ]
Related reading