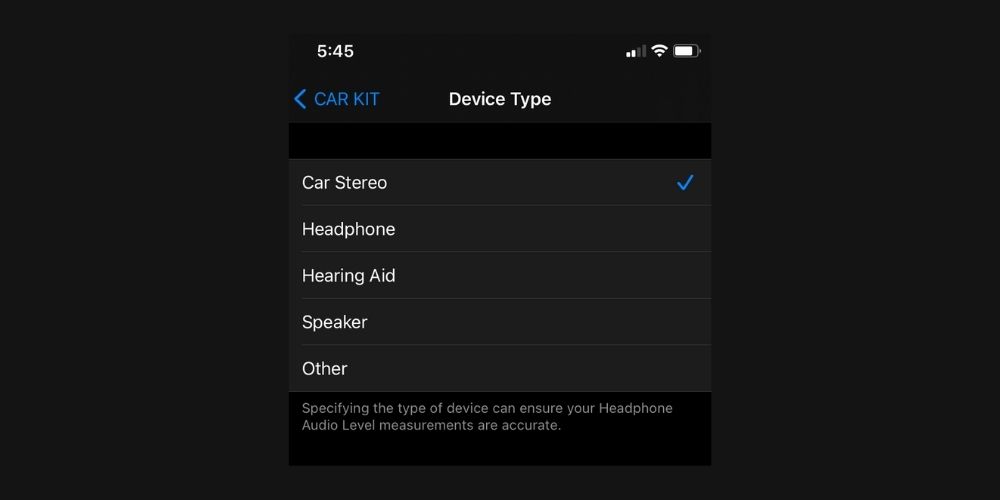 iOS 14.4 has rolled out, and along with fixes to security flaws, the new update allowed iPhone and iPad users to label Bluetooth devices as more specific types of devices. You can differentiate them as speakers, headphones, hearing aids, and car stereos.
How to label your Bluetooth device
Make sure you've updated your iPhone/iPad to iOS 14.4. You can do so manually at Settings > General > Software Update
Go to Settings
Select Bluetooth
Tap the "i" icon next to a Bluetooth device (it doesn't have to be connected)
Select "Device Type"
You'll get five options to choose from—car stereo, headphone, hearing aid, speaker, and other. Select the one that fits your device best
Take note that you don't have to do this for your Airpods, as they are already known by iOS as headphones. Airpods won't have the option to change the Bluetooth label.
According to Apple, the new feature will do two main things. Bluetooth labelling will improved audio notifications, and specifying the type of device can also "ensure your Headphone Audio Level measurements are accurate".
Headphone audio levels could already be tweaked and customised in real-time on iOS 14. Tweaking it yourself for when you use headphones can help prevent hearing damage—as certain volumes could damage your hearing after 30 minutes of exposure per day.
Besides these updates, iOS 14.4 gives devices the ability to recognise smaller QR codes in the camera app. It also fixes other issues like artefacts in HDR photos taken on the iPhone 12 Pro, and notification will pop-up if you're using a non-genuine camera on the iPhone 12 series.
[ SOURCE ]
Related reading