A team from Diagnosis Biotech successfully pulled off the Phone Screen Testing (PoST) method to detect the COVID-19 virus. The method swabs your phone for the virus instead, which sounds better than getting tested with the regular nose and throat swab.
"As an alternative to test for COVID-19, we started looking for traces of the virus on different surfaces and things that people use. But the 'wow' moment came when we thought about people's phones… We use phones all day, speaking, in our hands. Mobile phones are a very good proxy of our status," explained Rodrigo Young, Co-Founder of Diagnosis Biotech.
The team found that the PoST method can measure the presence of a virus on the screen "more than 80% of the time" of contagious people with high viral load. It is a little similar to the accuracy of some antigen tests, but it might not be as accurate as a molecular PCR test.
The molecular PCR test uses a Q-tip like nasal swab to collect samples of your cells and fluids from your nose and throat. It enables the identification of specific genes for the SARS-CoV-2 virus that causes COVID-19.
The PoST method, however, is more of an environmental test rather than a clinical test. But the appeal is that it is both non-invasive and less expensive that a traditional nose swab.
This means that not only is it suitable for lower-income countries, but it potentially increases regular testing amongst the general population as it's less invasive. PoST sampling also takes less than a minute and does not require medical personnel—which eases mass adoption in big facilities and large-scale applications.
PoST screening does not take any clinical samples and it doesn't take saliva or blood samples. So, if traces of the virus are found on the phone, the individual must then isolate themselves and take a PCR test.
"We immediately knew this was something special, as PoST is a method that would not only make COVID-19 mass testing much easier but could also be used to contain outbreaks of new naturally occurring and man-made viruses, to avoid future pandemics," said Dr Rodrigo Young.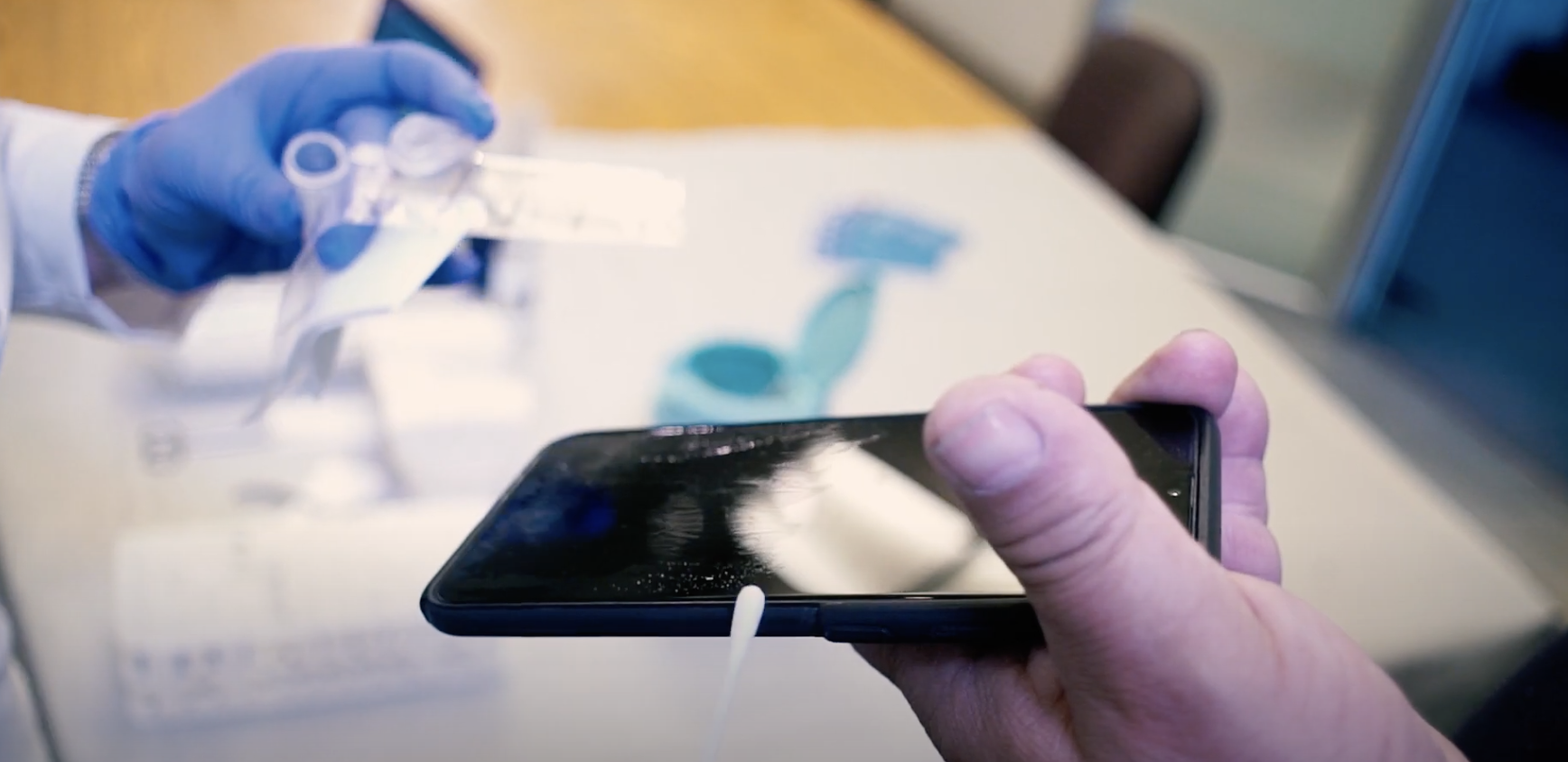 Diagnosis Biotech has been using PoST screenings at firms and schools in Chile to determine the method's viability. It is also working on a mobile station that can test swab a phone and deliver the results to its owner via a text message to avoid physical contact.
I don't see PoST ever being an entirely accurate way to swab for the COVID-19 virus, as there can be opportunities for people to "cheat" on the test or they may not be using their phones enough. But as most of us do use our phones like our lives depend on it, it could be a great swift solution that doesn't require getting poked by a giant Q-tip for so much money.
[ SOURCE, IMAGE SOURCE ]
Related reading