The adage "every penny counts" was taken to a new extreme, when a school teacher named Fateema Dzulkifli received a warning letter threatening legal action from the National Higher Education Fund Corporation (PTPTN), due to an alleged unpaid debt of RM515 that stemmed from a balance of RM0.01 in her account.
She stated in a Facebook post that she had already paid off the debt in full, via her Employees Provident Account (EPF) account back in 2015. Baffled, Fateema sought out to contact PTPTN for clarification as she had no idea where the RM0.01 originated from. She explained that the RM0.01 is not supposed to exist, as PTPTN had dealt with EPF directly to settle the outstanding amount in full.
After several attempts, she finally received a response from PTPTN, which clarified that the initial balance snowballed over time due to interest, overdue fees and other costs. On top of that, she was told that the RM0.01 was mistakenly deposited into her account for Takaful services one month after she finished paying off her loan.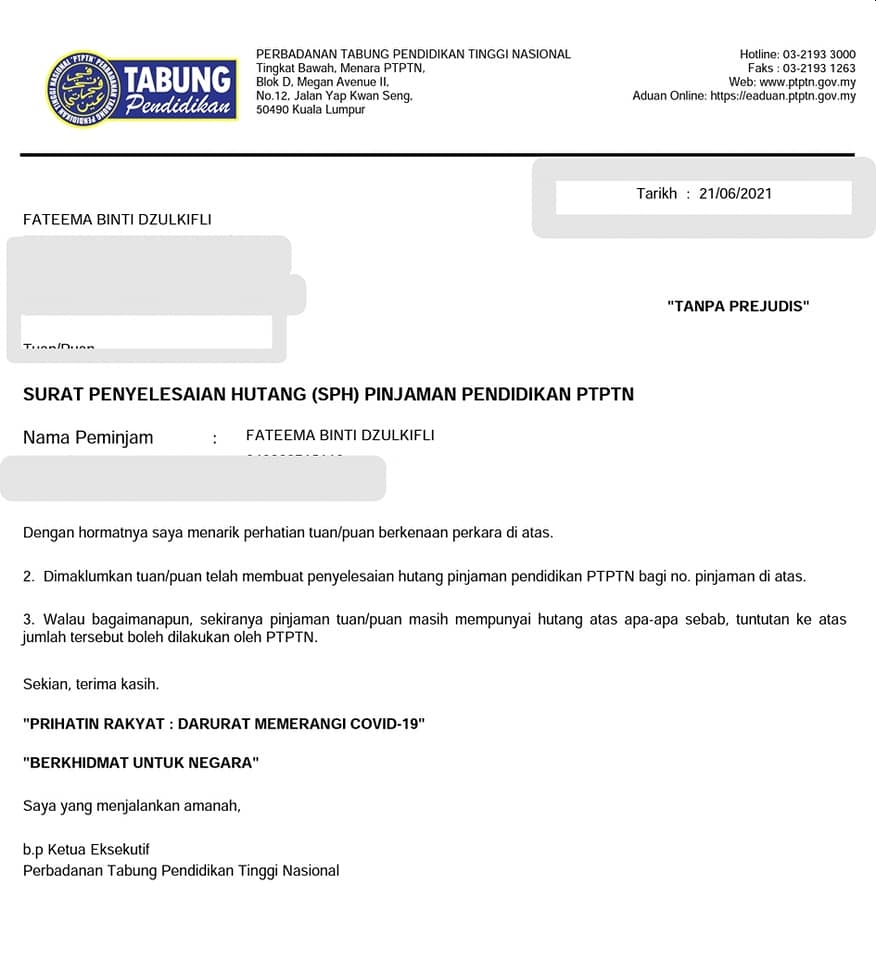 As she was not responsible, Fateema lodged an appeal with PTPTN and even shared her final statement with them. She eventually received a debt completion letter and the possible lawsuit was dropped. She urged everyone with PTPTN loans to hold on to their important documents and to be aware of their balances. She added that such debts can affect your financial status in the Central Credit Reference Information System (CCRIS).
The government has recently announced a 3-month moratorium for selected PTPTN borrowers, in line with the PEMULIH initiative.
[ SOURCE, IMAGE SOURCE ]