A brand new Galaxy Note series is unlikely to launch this year but Samsung is preparing to launch its new Galaxy Z Fold 3 and Galaxy Z Flip 3 very soon. Ahead of its official Galaxy Unpacked announcement, we now get a clear look at the two new foldable devices courtesy of serial leakster @Evleaks.
For its foldable flip phone, Samsung appears to be streamlining its naming convention by jumping straight from Galaxy Z Flip to Galaxy Z Flip 3. Meanwhile, the Galaxy Fold series continues with the Galaxy Z Fold 3. Skipping numbers isn't entirely new and the Korean smartphone maker did this before with the Galaxy Note 7.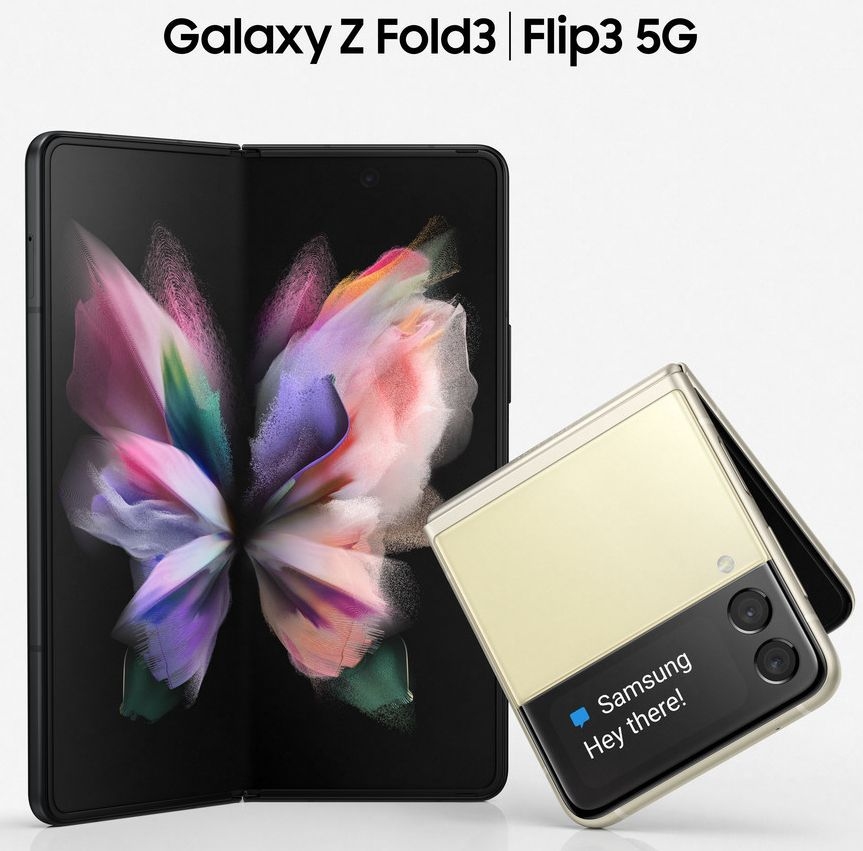 The Galaxy Z Fold 3 matches what we've seen so far in previous leaks and it will come with an S Pen support. However, like the Galaxy S21 Ultra, there won't be a silo for you to stow it and you'll have to either get a special case or keep it separately.
In terms of design, it still retains an inward-facing design like the previous two generations of the Fold but the rear gets a much slimmer triple-camera bump. Unfortunately, there's no picture of the front but word has it that it may come with an under-display camera.
#whatIsaid pic.twitter.com/yqfKjfZzVT

— Evan Blass (@evleaks) June 24, 2021
Unlike what was speculated previously, the Galaxy Z Fold 3 still comes with physical buttons which include a power button that has a fingerprint sensor. If you look closely at the S Pen, the stylus has the "Fold Edition" label on top and this is likely to the different from the other new S Pens that were introduced with the Galaxy S21 Ultra. Since the Z Fold 3 will cost a pretty penny, hopefully, the S Pen will be included in the box and will support both Bluetooth and air gestures.
For the Galaxy Z Flip 3, the new flip phone comes with a more striking two-tone look which features a black panel that houses the dual camera and a larger secondary display. The bigger cover screen will make it more practical to frame your shot if you're using it to vlog or take selfies with the main cameras. It is also said that the new Galaxy Z Fold and Flip 3 will come with water resistance rating, and if it's true, these would be Samsung's first foldable devices to have it but you still can't submerge them underwater.
At the time of writing, Samsung has yet to reveal its next Galaxy Unpacked event for the two new phones. The launch is expected to take place around August or September, which is the typical window when Samsung introduces its new Note series.
In terms of specs, expect both devices to run on the latest Qualcomm Snapdragon 888 processor with 5G support as standard. The current Galaxy Z Fold 2 has recently gotten a price cut to RM6,999 while the 1st generation Galaxy Z Flip is already going for less than RM3,000.
[ SOURCE ]
Related reading