The Samsung Galaxy Z Fold 3 might still be a few months away from being unveiled, but if a leaked patent by them is to be believed, it may just come without any physical buttons.
According to a leaked patent document by LetsGoDigital, Samsung has been looking at the possibility of a foldable device that uses capacitive areas rather than physical buttons. Essentially, both sides of the opened device would have a touch area, which once in the closed state would form a bigger "button".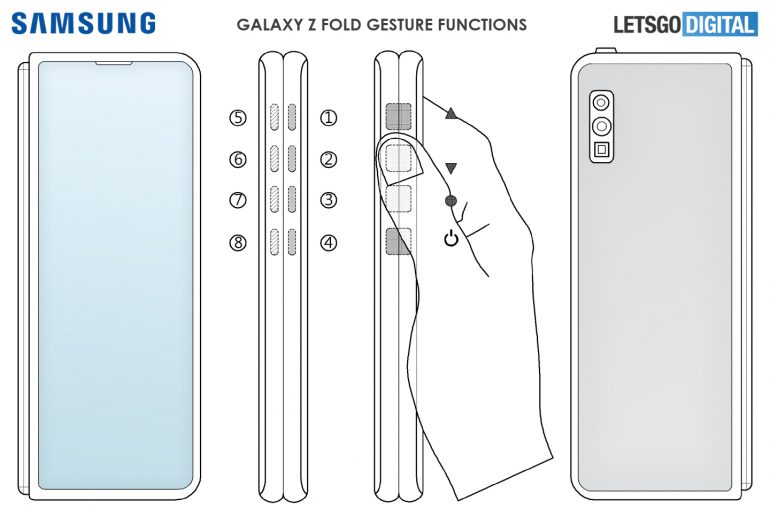 With this design, users would use gestures on the capacitive areas to control certain things. Users could potentially simply tap the side to power on the device, while swiping up and down for volume control. Alternatively, it could also use squeeze-based gestures on the capacitive areas. The logic behind this seems to be that the buttons on Samsung's current foldables might be hard to press, as they're effectively only on half of the device when folded.
Samsung has already been granted the patent by the World Intellectual Property Organization. In fact, according to the document the patent was first filed back in November 2019.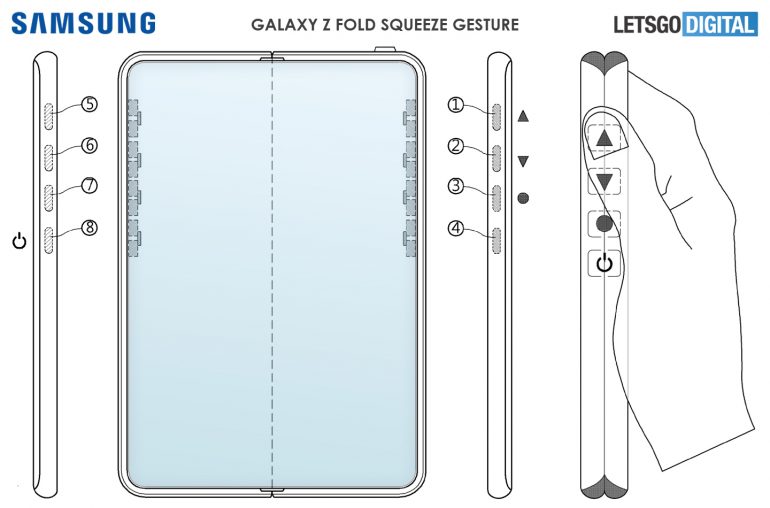 It wouldn't be the first time that the Samsung Galaxy Z Fold series saw a major design change; many critics of the original Samsung Galaxy Fold weren't fans of the small 4.6-inch display on the front cover. The Samsung Galaxy Fold 2 would have the secondary screen be markedly different, sporting a notchless 6.2-inch display with slimmed down bezels as well.
That being said, it remains to be seen if the buttonless design would actually be on the Samsung Galaxy Z Fold 3. The leaked patent is only titled 'Foldable Electronic Device', and doesn't seem to mention what phone it would be incorporated into. It would however certainly be an interesting direction for the foldable tablet lineup, if it ever happens.
[ SOURCE, VIA, IMAGE SOURCE ]