This post is brought to you by Celcom.
The Jaringan Prihatin programme was introduced by the Malaysian government to subsidise the purchase of smartphones or monthly internet plan for those in the B40 income group. This allows individuals to get rebates of up to RM180 or households to get rebates up to RM300.
On top of that, several local telcos have also launched their own offers in conjunction with the programme. The question is: which telco should you choose? Well, Celcom is offering the highest rebate in town of up to RM360 worth of rebates plus a brand new smartphone for free.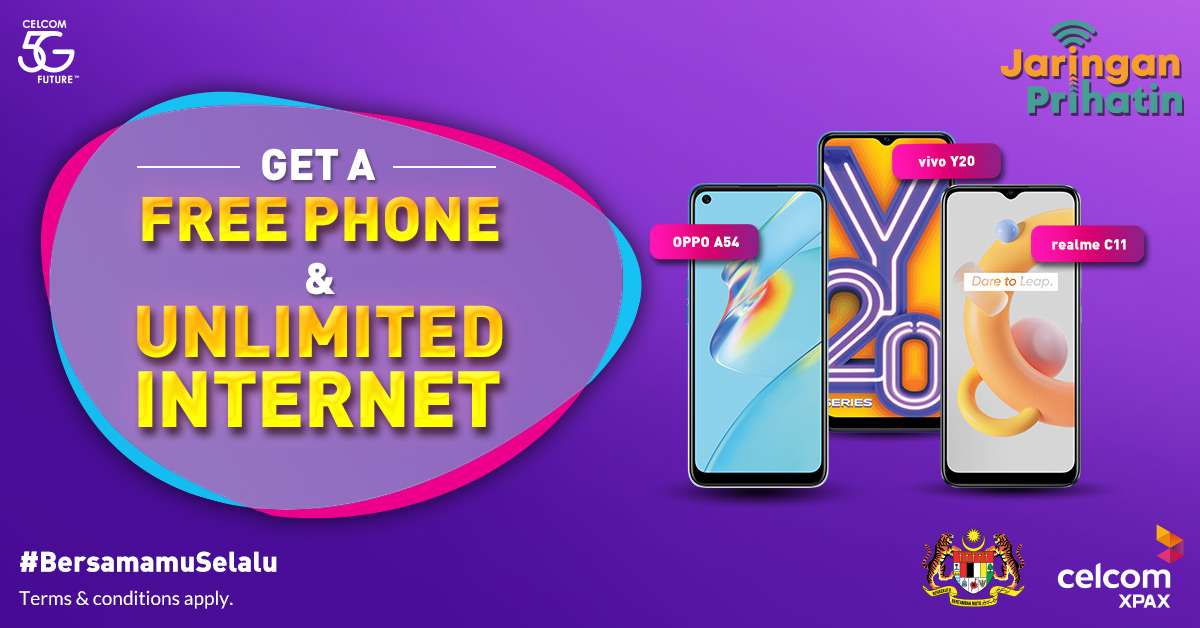 For Celcom XP Lite™ Postpaid plans, eligible households with children will be able to redeem a rebate of RM300 for a brand new smartphone purchased from Celcom or a monthly rebate of RM25 over a 12 month period with a free smartphone included. On top of that, you will get an additional rebate of RM60 plus 60GB of free monthly internet (2GB/day).
For individuals looking to subscribe to Celcom's Postpaid plans, you can get up to RM240 worth of rebates. Eligible individuals can get a rebate of RM180 for a purchase of a new smartphone with Celcom or monthly rebates of RM15 over a 12 month period. When you subscribe to Celcom's XP Lite™ plan, you will also receive an additional rebate of RM60 plus 60GB of free monthly internet (2GB/day).
What sets Celcom apart is also the fact that they're offering these additional rebates for their prepaid customers too. For example, eligible prepaid customers who buy a new smartphone with Celcom will receive an additional RM5/month rebate over 12 months.
This is as long as the customer remains active by subscribing to a monthly internet pass, like the Celcom Xpax Truly Unlimited pass, which gives you unlimited calls and internet (at 3Mbps) for RM35/month.
On top of all these awesome additional offers, Celcom also claims to be the telco with the widest network and the widest range of free devices on offer. These devices include phones from brands like Samsung, Nokia, Oppo, Realme, Xiaomi and Vivo so you'll have no problems choosing the right smartphone for you.
To learn more about the Celcom's Jaringan Prihatin offers, head on over to celcom.com.my.