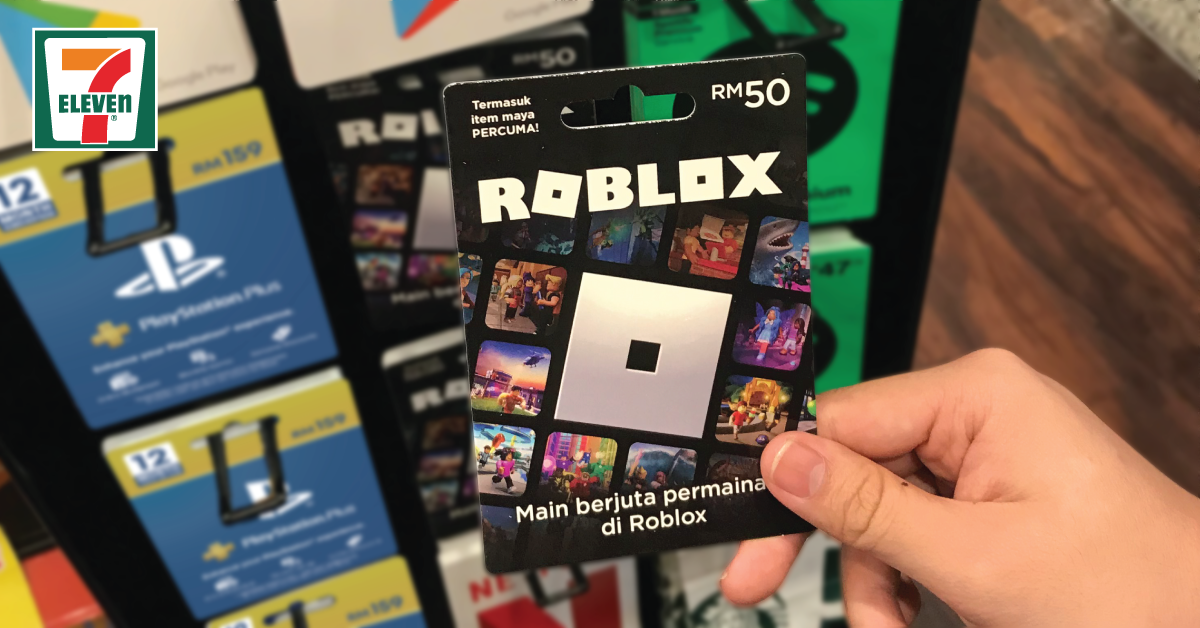 You can usually count on 7-Eleven to have a few of the most popular gift cards in stock. But now you'd know where to purchase gift cards for the gaming platform Roblox—you know, just in case you might not know what to get a kid for their birthday.
7-Eleven announces that gift cards for Robux (Roblox's virtual currency) or Roblox's Premium subscription are now available at all of their stores nationwide. The gift cards are available in RM50 and RM125 denominations.
"With the introduction of Roblox gift cards, fans of all ages can now enjoy experience upgrades and purchases conveniently even without access to online payment," said Ronan Lee, General Manager of Marketing for 7-Eleven Malaysia.
If you aren't familiar with Roblox, it is actually its own gaming platform with 40 million games to choose from. The platform has 32.6 million daily users—and more than half of them are under the age of 13.
Readily available gift cards for Roblox might be a great way to treat your kids to add-in purchases. This way, your kids won't need to 'borrow' your credit card—which can get dangerous really quickly.
Still, you might need to supervise their purchases. Roblox had announced in April that they have been "working on developing content ratings for games" as there are reports of some games that let players' simulate sex or engage in raunchy talk.
Besides gift cards for Roblox, you're also able to purchase some for Google Play, Spotify Premium, the PlayStation Store, and Netflix. 7-Eleven also mentioned that you can find more information about the Roblox gift cards on their Facebook and Instagram, but I wasn't able to find anything.
Related reading