When Microsoft first launched Windows 10 in 2015, they had touted it as their last version of Windows, ever. However, in the past couple of weeks, rumours of a Windows 11 being announced soon have been piling up. And now, the latest nail in Windows 10's coffin happens to be quite literally the date of it's end.
In the latest support life cycle page for Windows 10, Microsoft has revealed that Windows 10 will be retired on the 14th of October, 2025. Previously, this page only kept note of the end of support for specific releases of Windows 10, such as Version 1909, 20H2 and the like. This is the first time that the whole operating system itself was given an end-of-life date, rather than just a version of it.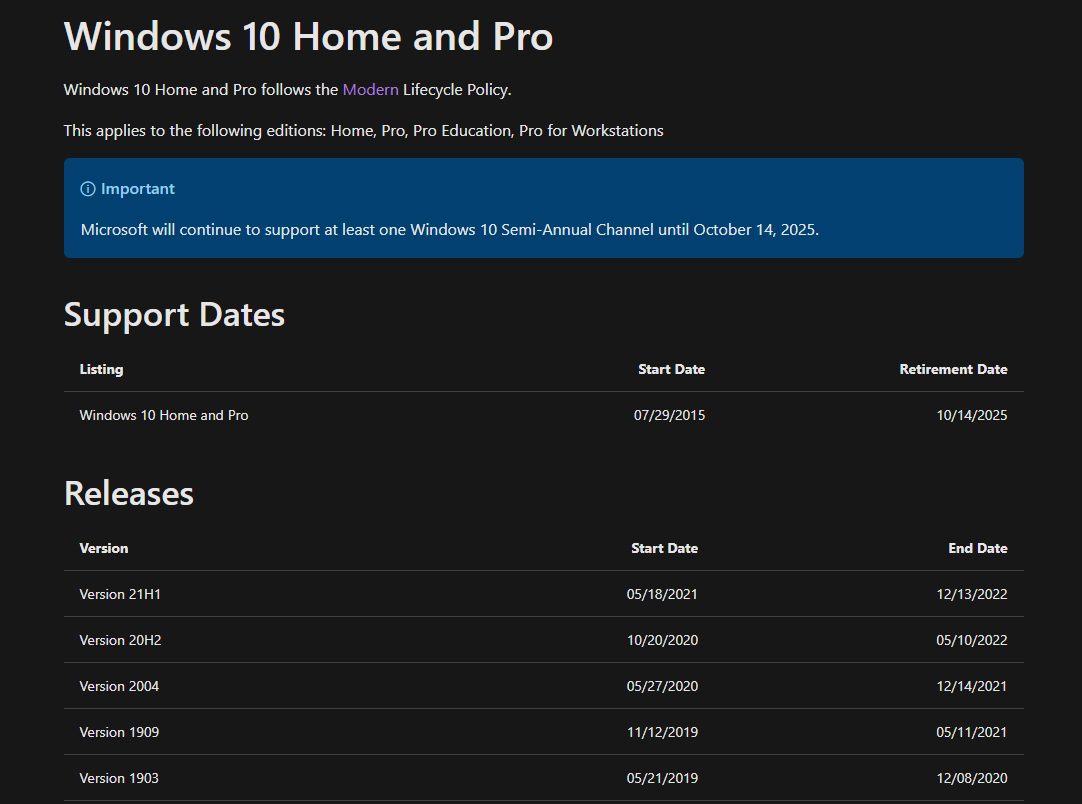 Of course, this wasn't completely out of the blue. Despite Microsoft calling Windows 10 the 'last version of Windows', they had originally set a timeline of roughly 5 years of mainstream support for Windows 10, with regular updates and new features added until October 2020.
The end of mainstream support would've seen Microsoft shift to more of a maintenance and support role for Windows 10 for another five years. Incidentally, the new October 2025 end-of-life date on their support page lines up with the original 10-year plan they made.
Technically, we're still in Microsoft's mainstream support window, seeing as there's still been regular updates to the operating system. But with a new Windows event coming on the 24th of June, it could signal the end of our beloved Windows 10, and the launch of Windows 11.
Related reading
[ SOURCE, VIA, IMAGE SOURCE ]