The Samsung Galaxy S20 FE 'Fan Edition' was a popular device that packed their flagship-level features and specs at a lower price. Perhaps thanks to the good reaction the Galaxy S20 FE had, Samsung is set to repeat the trick with the upcoming Samsung Galaxy S21 FE.
Now, we had already heard of the rumours since April, but thanks to serial leakster Evan Blass, we've gotten full renders of not just the Galaxy S21 FE from every angle, but in every colour too.
The leak shows the five different colourways that the device is expected to come in: green, white, blue, grey and violet. It seems that the colour options aren't as vibrant as the S20 FE series which came in Blue, Orange and Red.
As with the Galaxy S20 FE, the leaked render depicts the upcoming Fan Edition device having a flat display. It also seems to have metal sides and what looks to be a polycarbonate back panel. You can see the USB-Type C charging port at the bottom too, as well as the lack of a 3.5mm audio jack.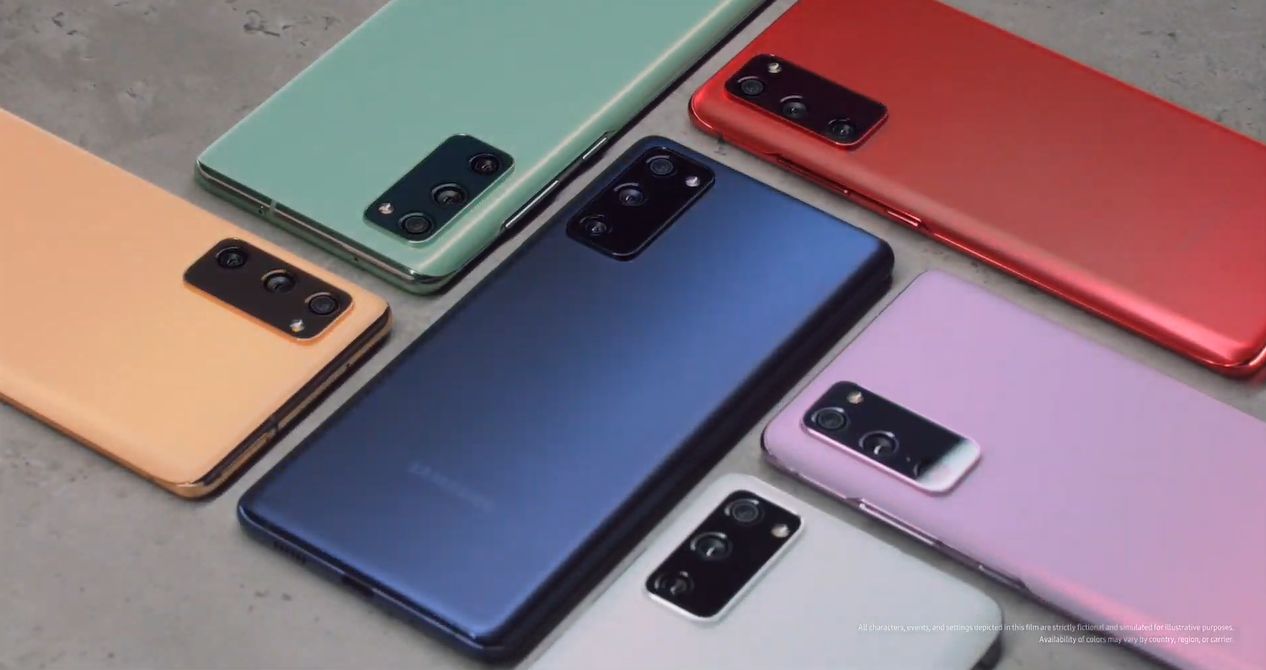 As a refresher, the previous Galaxy S20 FE had a 5G variant with a Snapdragon 865 SoC underneath and 256GB of storage, retailing at RM3,399. Samsung then launched the LTE variant of the Galaxy S20 FE, this time with an Exynos 990 SoC and 128GB of storage for RM2,699.
Last month, Samsung Malaysia released a new Galaxy S20 FE LTE model that runs on a Snapdragon 865 processor with a retail price of RM2,299. If you're interested, the device is currently offered for RM1,899 on Samsung's online store.
The upcoming Galaxy S21 FE is expected to follow a similar route, with a Snapdragon 888-powered version already spotted in an online benchmark database. It's also been reported that this Fan Edition phone might be cheaper than its predecessor. Of course, these all remain unofficial for now, so you're still going to have to wait for word from Samsung themselves.
Related reading