Back in August of last year, leaks emerged that Google was planning a folding Pixel phone in 2021. Based on new reports, those plans may still be on track, as Korean site TheElec claims that Samsung will begin producing foldable OLED panels for Google's potential Pixel Fold.
In fact, the tech giant seemed to have had plans for a foldable since 2019, when they patented a way of folding a phone into two and three parts, almost like a brochure. And now, Google's foldable – codenamed Passport – looks set to be a reality. According to TheElec, it will come with a main display made by Samsung that's 7.6-inches big which will fold inward.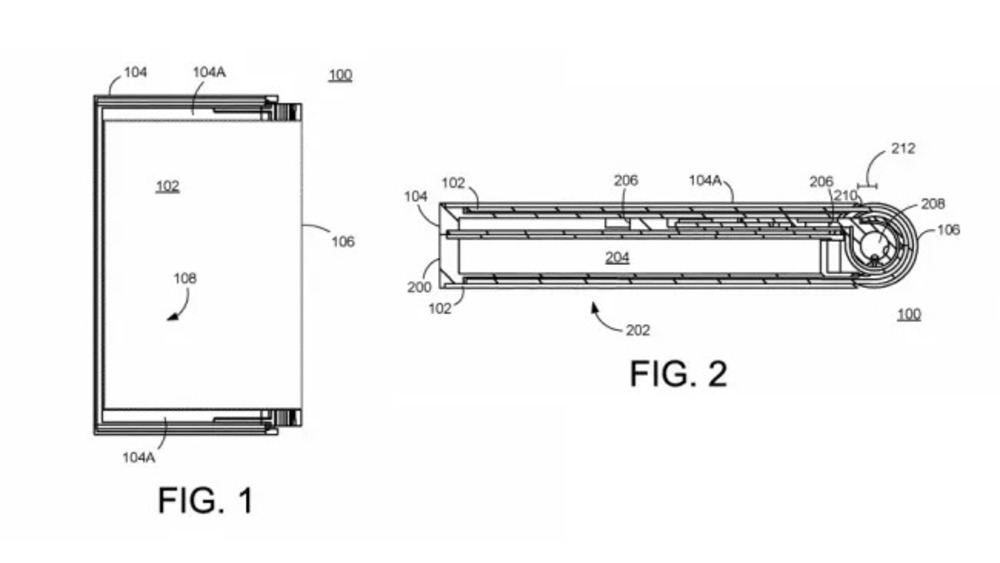 Further suggestions of the Google Pixel Fold came just a few weeks before too, when the Android 12 Beta was released. People going through the beta quickly discovered model numbers of four yet to be released Pixel smartphoness, with one of them being Passport, the alleged Pixel Fold. That being said, back in 2019 the codename Needlefish was found discovered too, reportedly a Pixel 4 5G. That phone never saw the light of day, and there's a chance that Passport wouldn't get released anytime soon either.
As for TheElec's report, Samsung producing panels for Google and others like Xiaomi as a contract manufacturer does seem so line up with other rumours. It's been speculated that Xiaomi will follow up their Xiaomi Mi Mix Fold with another foldable phone later this year. Google and co are also expected to use Samsung's proprietary ultra-thin cover glass in their foldables too.
[ SOURCE, VIA, IMAGE SOURCE ]
Related reading