Malaysia's Finance Minister Datuk Seri Tengku Zafrul Abdul Aziz has said payments for all government services will be going cashless by 2022. This is in line with MyDigital and the move will lead to higher transactional security, better coordination, enhanced communication on anti-corruption initiatives and greater ease of sharing of information.
He also added that 60% of the government's total collection as of the end of last year was done through ePayment. Under MyDigital, the government aims to transform Malaysia into a digitally-enabled and technology-driven high-income nation.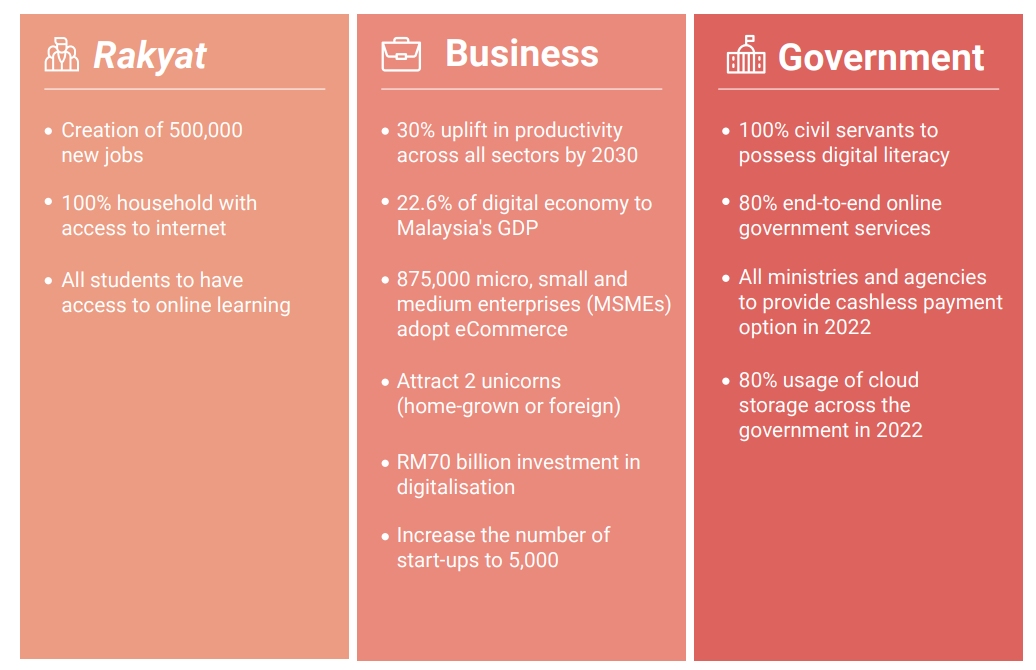 The Minister said the government has pushed for digitalisation on various ends including modernising the public service delivery and curb corruption by reducing direct contact points between citizens and public officials. He added that the government has shifted to electronic identification cards and use biometric proof of identity for citizens to expedite government assistance to ensure inclusiveness, accessibility, transparency and accountability. He gave examples of the recent aid where the government disbursed Bantuan Prihatin Rakyat and Geran Khas Prihatin assistance electronically.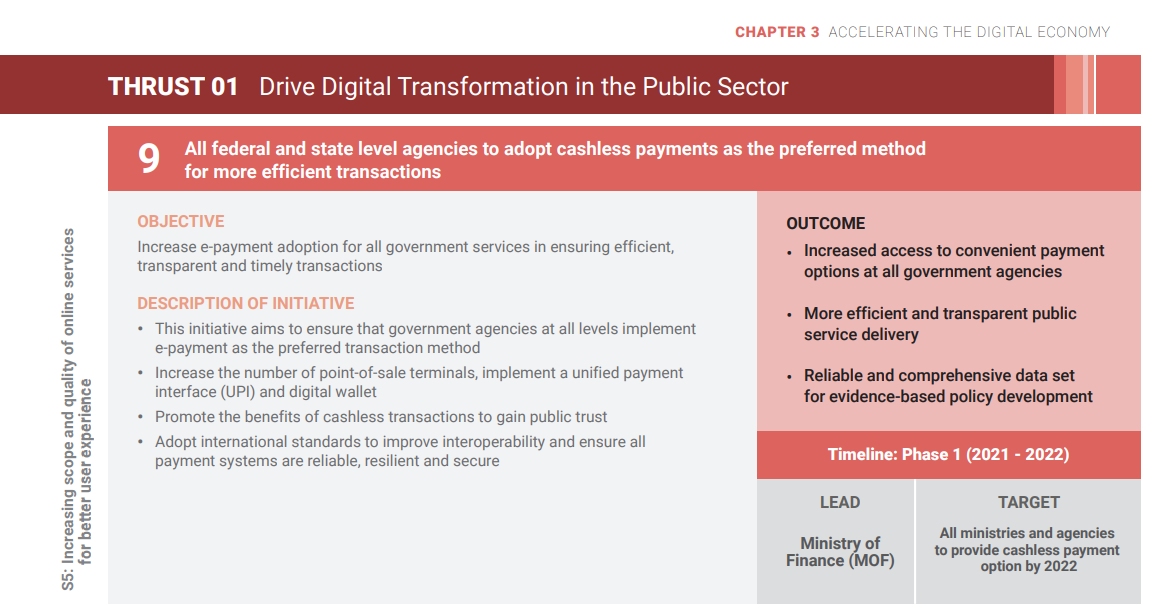 Under Trust 1 of the MyDigital blueprint, the Ministry of Finance will lead the cashless payment adoption at all federal and state level agencies by 2022. The initiative aims to increase the number of point-of-sale terminals and implement a unified payment interface and digital walllet. On top of that, the initiative must also build trust among the public on the benefits of using cashless transactions while ensuring that the payment systems are reliable, resilient and secure.
[ SOURCE , IMAGE SOURCE ]
Related reading