Chromebooks are undergoing a surprise renaissance period, as more and more people find themselves studying and working from home and needing computers to help them do so. Acer seems to have jumped on the bandwagon too, releasing a bunch of new Chromebooks during the recent [email protected] event, including one with a massive 17-inch display.
Acer Chromebook 317
The Acer Chromebook 317 is arguably the most eye-catching of the lot, thanks to it being absolutely massive in size. It sports an FHD 17.3-inch anti-glare display, making it the largest Chromebook available right now in terms of screen real estate.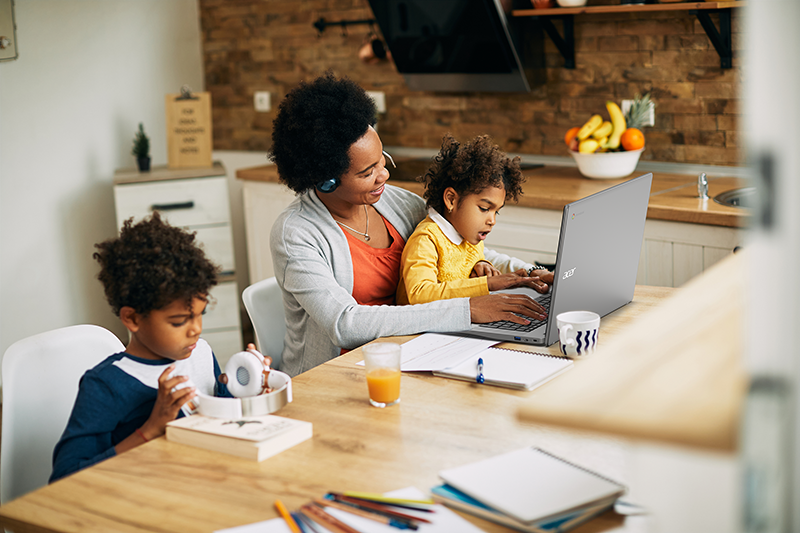 While a larger screen certainly seems to fit the apparent target demographic of people who need something for Zoom lectures and meetings, the webcam on the Chromebook 317 is somehow only an optional feature so if you're eyeing it for video calls, do take note. There's also an option to make the display a touchscreen too.
With Intel Celeron processors under the hood, it will suffice for it's intended purposes, and support for Wi-Fi 6 is definitely a nice touch too. Furthermore, the Chromebook 317 comes with two USB Type-C ports, a touchpad with integrated numeric keypad and upward-facing speakers.
While there's no final word on local prices just yet, it will retail for USD 379.99 (~RM1,570.69) and EUR 399 (~RM2,009.14). Similarly, while the Chromebook 317 is set to be available in North America by June, there's no word yet for Malaysia. You can check out its product page here.
Chromebook Spin 713
The Acer Chromebook Spin 713 has been refreshed, with the new one now a member of the Intel Evo platform program. As such, it packs some decent hardware, with an 11th Gen Intel Core i7 under the hood. Outside though the Chromebook doesn't slack either, with the chassis being built from military-grade aluminum. It also has two USB Type-C Thunderbolt 4 ports as well as a fingerprint reader for easy logins.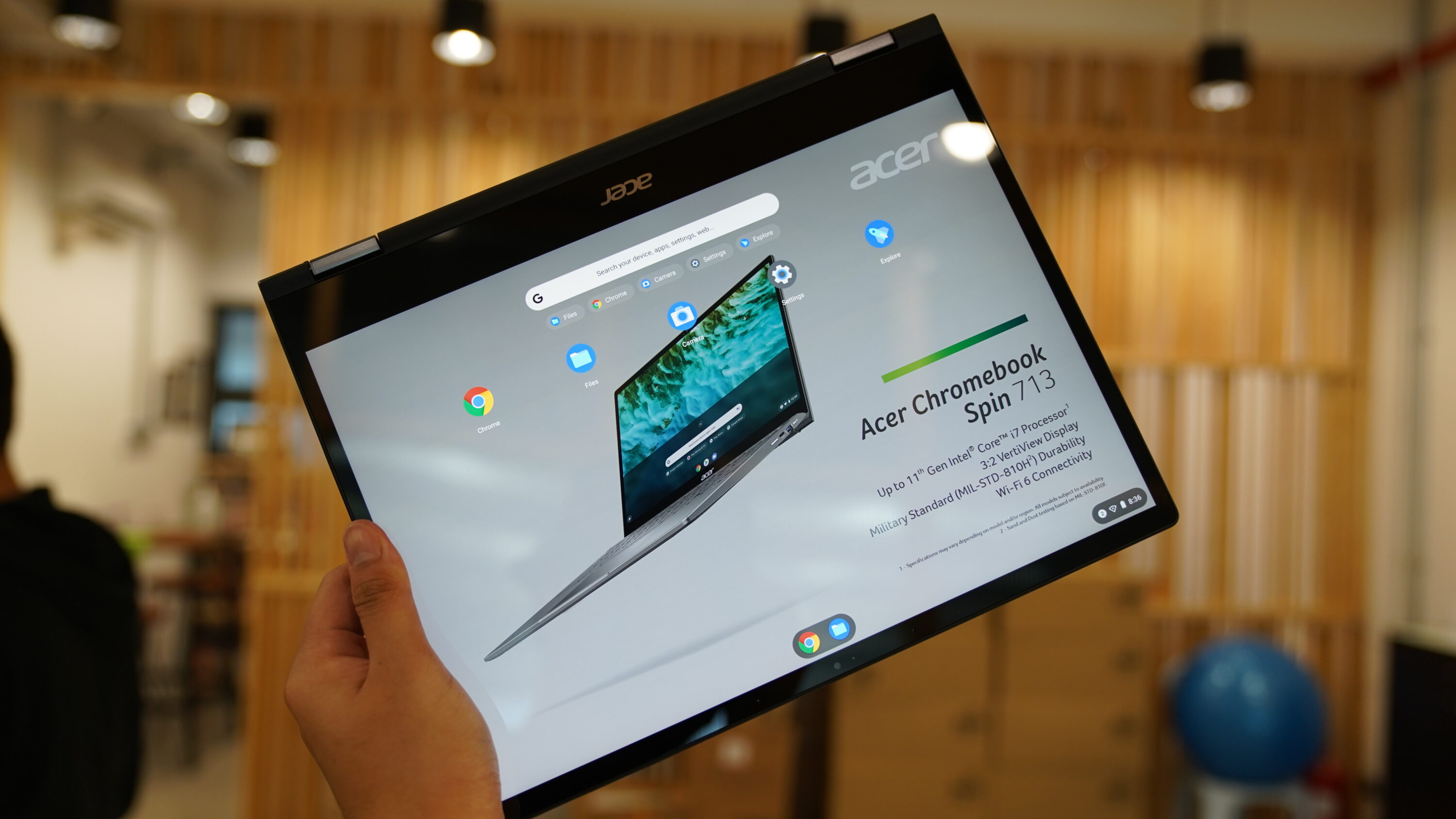 For its display, it sports a VertiView 13.5-inch display with an impressive resolution of 2256×1504, while audio is handled by a 'smart amplifier' by DTS Audio. With it being an Acer Spin device, the Chromebook Spin 713 also has a convertible form factor, with laptop, tablet or tent mode all possible. Acer claims that its battery will last you up to 10 hours of usage, and if you're in a pinch a 30-min charge will get you up to four hours of use.
Again, without any info on local pricing or availability for now, what we do know is that it's priced at USD 699.99 (~RM 2,893.41) and EUR 769 (~RM3,872.53) internationally. You can check out its product page here.
Acer Chromebook 514 and Acer Chromebook 314
These two other Chromebooks both feature 14-inch FHD displays, with the Chromebook 514 being the more powerful of the two. It has up to 11th Gen Intel Core CPUs inside, with two USB Type-C Thunderbolt 4 ports, Wi-Fi 6 connectivity, a metal top and an optional fingerprint reader. It also has Corning Gorilla Glass protecting the touchpad, together with a battery that provides up to 10 hours of use.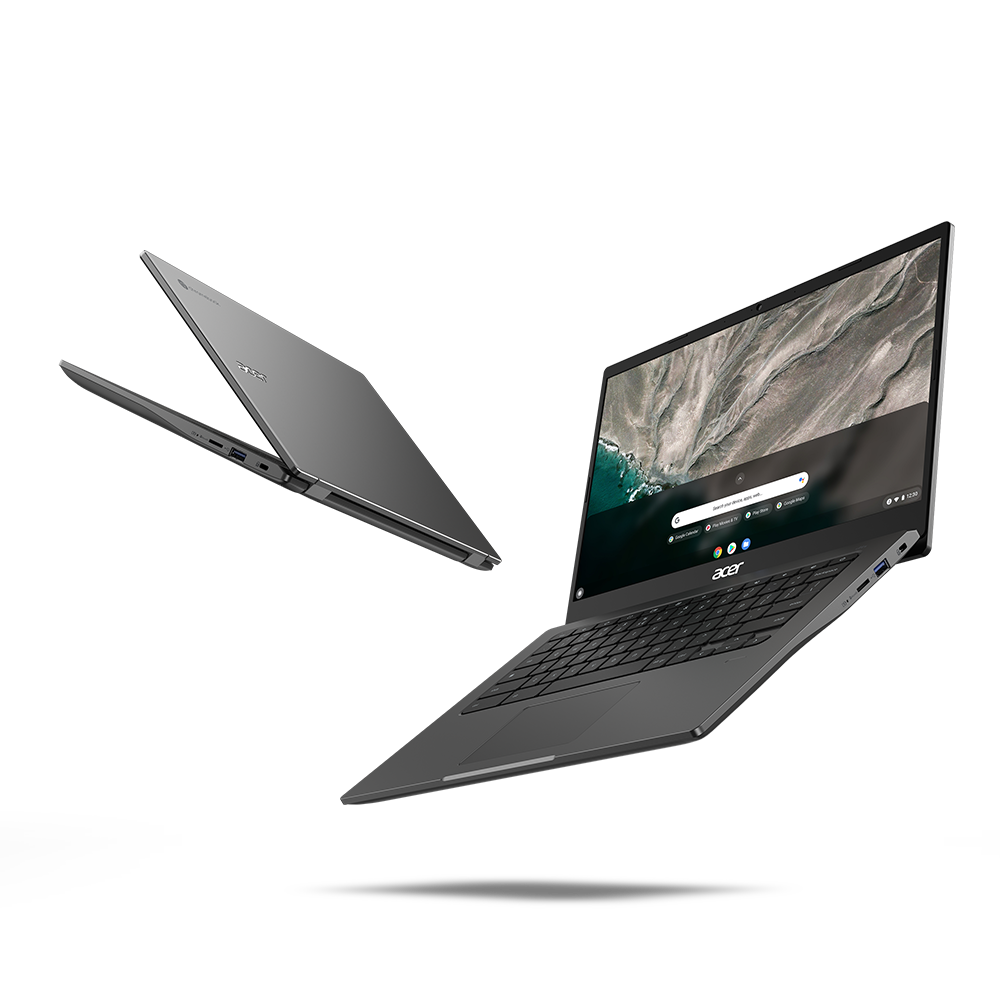 The Acer Chromebook 314 meanwhile targets students who need a light and portable machine for classes and school work. It comes with a MediaTek MT8183 processor, one USB Type-C port, up to 15 hours of uptime and as with the other Acer Chromebooks, supports apps via Google Play as well as web based apps.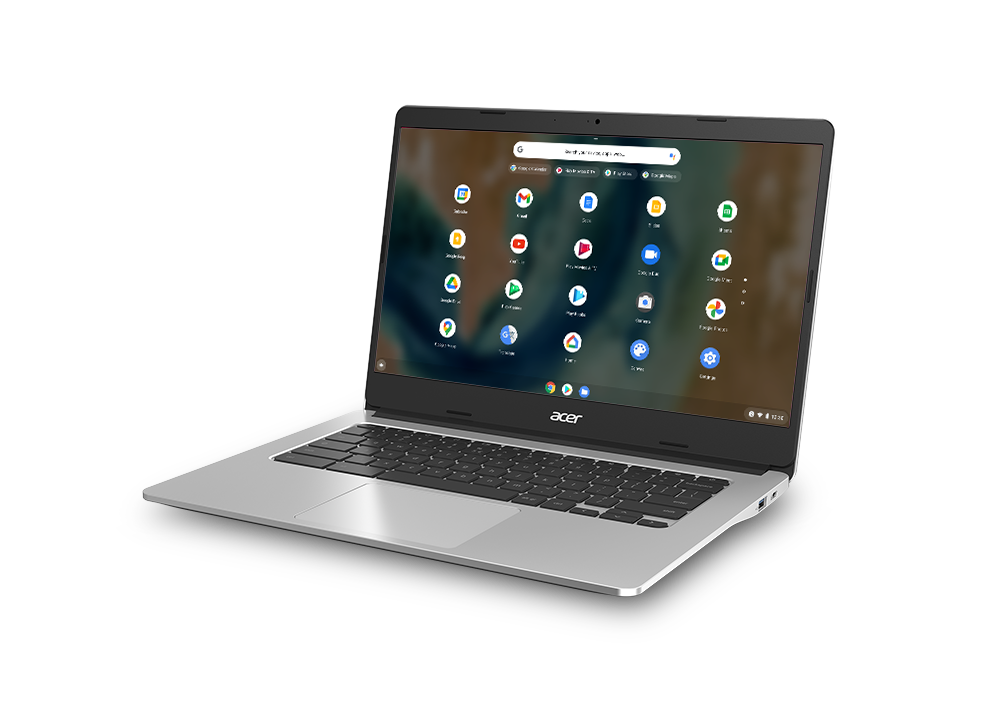 The Chromeback 514 will be priced at USD 599.99 (~RM 2,480.06) and EUR 549 (~RM 2,761.12), while the Chromebook 314 will be from USD 269.99 (~RM 1,116) and EUR 329 (~RM 1,654.66). Local pricing and unavailability hasn't been provided for now, but you can check out the product pages for the Chromebook 514 and Chromebook 314 for more details in the meantime.
Related reading