With graphics cards either sold out or priced extremely high right now, it's perhaps nice to hear that gaming on laptops are becoming more and more possible now, especially when a company like Acer decides to put an RTX 30-class GPU into an ultra-portable laptop chassis. That's right, they've just announced the Acer Swift X, the latest member of the Acer Swift series of thin-and-light laptops.
Price and availability
For now it seems that North America will be the first to get the Acer Swift X in June, with Europe, Africa, the Middle East and to get it soon after. As for pricing, while Acer Malaysia hasn't said anything yet, here's what we do know on pricing in other regions:
North America – USD 899.99 (~RM 3,728.66)

EMEA – EUR 899 (~ RM 4,537.81)

China – RMB 6,499 (~ RM 4,222.66)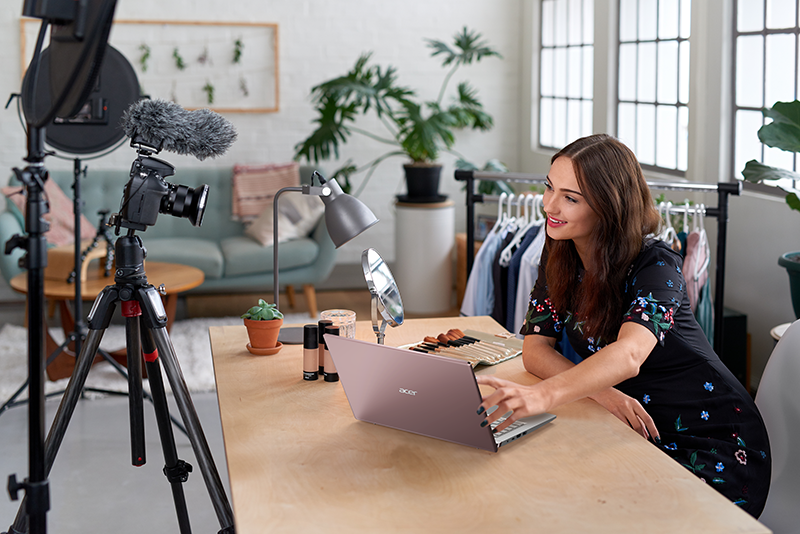 Specs
While specs and configurations may be different if and when the Swift X makes it to Malaysia, what we do know for now comes from Acer's reveal of the laptop during its [email protected] event.
One key feature is obviously the RTX 3050 Ti that's underneath it, allowing for not just light gaming but for professional creative work as well. Acer has also gone with Team Red for the Swift X, putting AMD Ryzen 5000 series mobile CPUs into the laptop, with the highest spec Swift X getting the AMD Ryzen 5800U. And despite the beefy hardware, they've managed to put it all in a laptop that's just 1.39kg light and 17.9mm thick.
Other specs of note are that it would come with a maximum of 16GB of RAM, up to 2TB of SSD storage and a 59W battery with fast charge that they claim will power the Swift X on for up to 17 hours. The screen meanwhile is a 14-inch FHD IPS panel, with 300nits of brightness and 100% sRGB. In terms of I/O and connectivity, it comes with a USB Type-C port, two USB Type-A ports, a Kensington lock, HDMI port, and a combo audio jack too, as well as Wi-FI 6. Interestingly for a laptop with an RTX30-class GPU, it also has Windows Hello and a fingerprint sensor as well as Acer's BlueLightShield for reducing eye strain.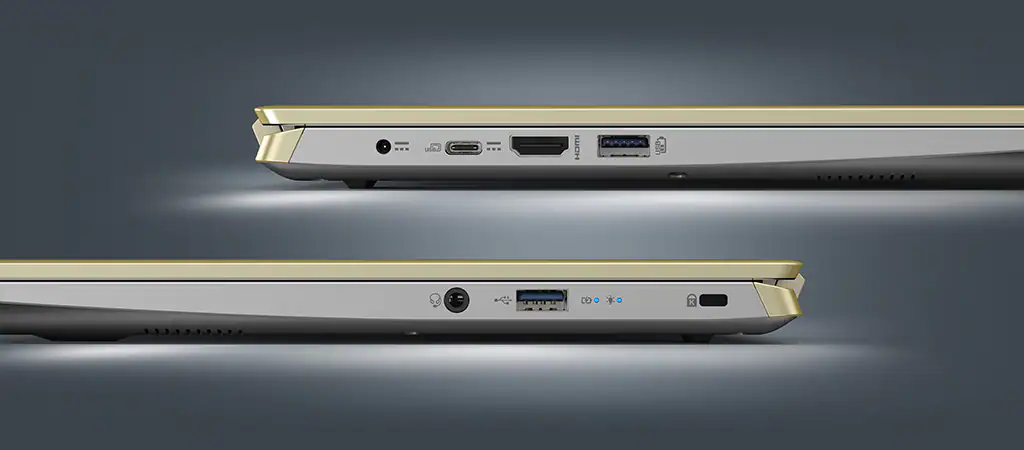 Cooling any discrete GPU in a laptop will always be a challenge, let alone one that's supposed to be a thin-and-light. It would be interesting to see if the single 59-blade fan and double heatpipe configuration in the Swift X would be enough to keep it cool. Acer does claim to have a trick up its sleeve though; an 'air inlet keyboard' design that they say helps dispel 8-10% more heat that your regular keyboard. They also say that a stereo ring with an inclined plane by the fan helps bring a 5-10% improvement in airflow.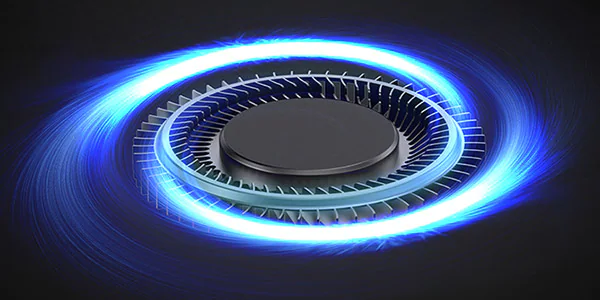 It would be interesting to see just how capable the Acer Swift X will be once we get it in our hands. In the meantime though, you can check out the Swift X product page on Acer Malaysia.