Late last year, Samsung announced their range of Smart Monitors that are more than just your average LED panel. These monitors are a hybrid of a PC monitor and a Smart TV, featuring WiFi 5 and Bluetooth 4.2 connectivity, a Remote Access feature that lets it run Microsoft 365 programs, ability to stream from Netflix and YouTube as well as DeX connectivity, turning your phone and Smart Monitor into a desktop.
And now, Samsung has added to the lineup with two new sizes: a 43-inch monitor with 4K resolution and a smaller 24-inch FHD display. The new 43-inch Smart Monitor M7 becomes the lineup's new flagship model and has a borderless design with HDR10, letting users switch from work to leisure swiftly and easily. Prior to this, the M7 originally only had one option, a 32-inch 4K display.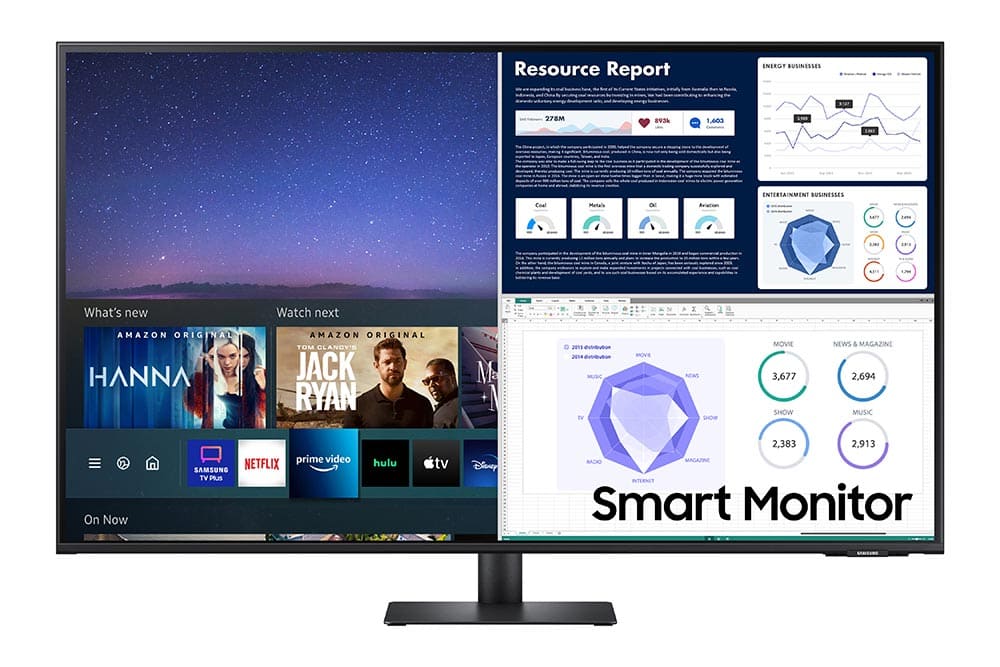 The Smart Monitor M5 lineup meanwhile also gets a new, albeit smaller size in the form of a 24-inch FHD display. This makes it the most affordable option in Samsung's Smart Monitor lineup. According to Samsung, this new compact SKU makes it the best choice for users who wish to have the Smart Monitor's functionality even if they may not have the desk real estate for it.
That being said, the two new sizes are not the only new additions to Samsung's Smart Monitors. The second generation of Smart Monitors now come with TV Plus, letting users enjoy a variety of live and on-demand content for free without having to download or signup for anything. They also come with Universal Guide, with can offer you content recommendations based on your viewing preferences.
Surprisingly, Samsung has added other voice assistants to the Smart Monitors as well. Bixby will now be joined by his compatriots Google Assistant and Amazon Alexa on the monitors. Other upgrades to existing features include an update to the Remote Access to give it 'PC on Screen' functionality.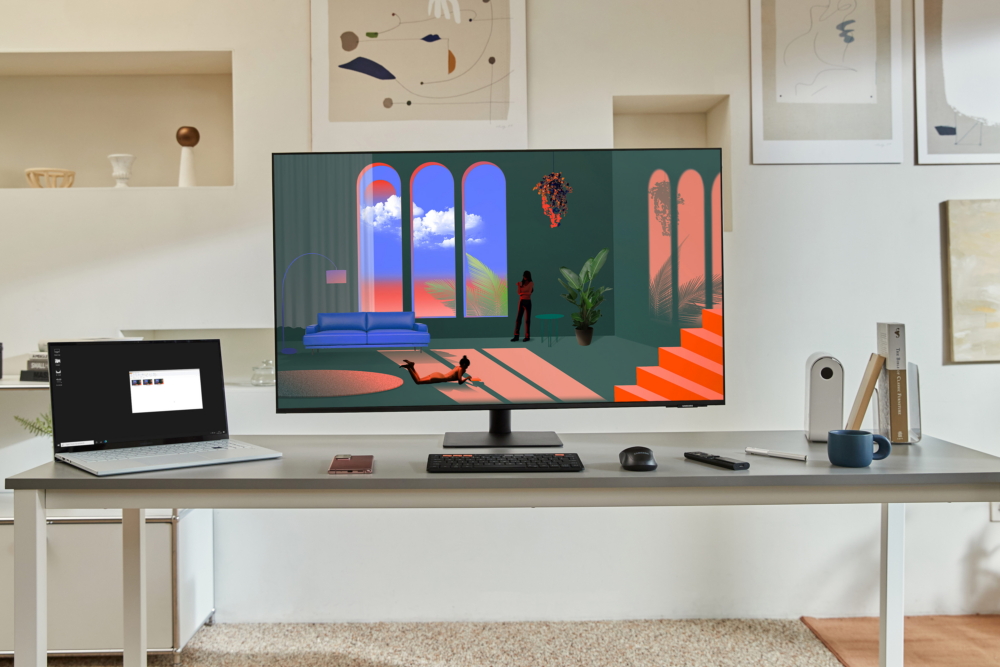 One feature that's specific to the M7 43-inch version is an all-in-one solar-powered remote that's made from recycled plastic, letting you charge it from either a USB-C cable or through sunlight and lightbulbs. The other Smart Monitor remotes meanwhile will be partially made from recycled plastic as well, though they seem to miss out on the solar-power capabilities.
To recap, the Samsung Smart Monitors now have multiple models for each range, with the M7 series coming in either 32-inch or 43-inch 4K displays. The M5 range would have the new 24-inch option alongside the 27-inch and 32-inch displays. Speaking of which, the latter two M5 options also now come in a new white color for those seeking a more minimalist design.
As for the pricing, Samsung Malaysia has yet to announce the prices for the new lineup of Smart Monitors. In the meantime, you can check out the new 43-inch M7 by clicking here.
Related reading