[ UPDATE 26/05/2021 12:15 ]: AstraZeneca Round 2 is now open to adults aged 18 years and above in KL, Selangor, Johor, Penang and Sarawak. Here's all you need to know.
===
Two days after the Round 2 of the AstraZeneca vaccine opt-in programme was open to senior citizens, Minister of Science, Technology and Innovation Khairy Jamaluddin has announced that the vaccines will be open for booking to all adults starting tomorrow. He shared that a total of 228,347 slots have been taken up by senior citizens so far.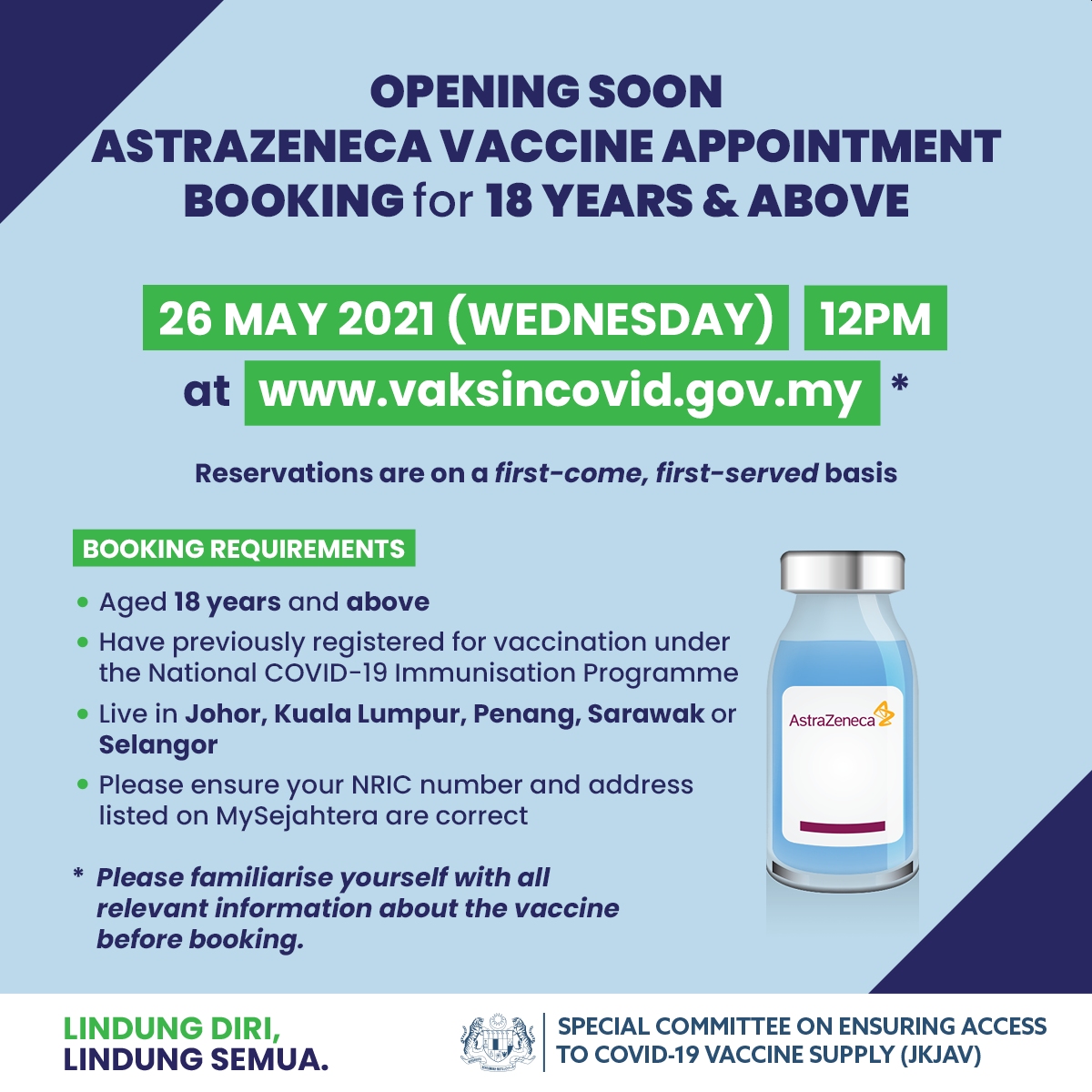 Individuals aged 18 years and above residing in Kuala Lumpur, Selangor, Johor, Penang and Sarawak are able to book their slots starting from 12.00pm on Wednesday 26th May 2021. Online bookings are available on the vaksincovid.gov.my website.
Tempahan vaksin AstraZeneca untuk mereka berusia 60 tahun ke bawah akan dibuka pada 26 Mei, jam 12 tengah hari. pic.twitter.com/xrpMluETQ7

— Vaksin COVID-19 🇲🇾 (@JKJAVMY) May 25, 2021
To recap, below is the list of AstraZeneca vaccine centres under Phase 2:
Setia SPICE Convention Centre, Pulau Pinang
Persada Johor International Convention Center, Johor Bahru
Borneo Convention Center Kuching, Sarawak
Institut Kemahiran Belia Negara Miri, Sarawak
World Trade Centre Kuala Lumpur
Universiti Malaya, Kuala Lumpur
Universiti Kebangsaan Malaysia, Selangor
Ideal Convention Centre, Shah Alam, Selangor
A total 1,240,000 doses are available for booking this round which is significantly more than Round 1 which offered 260,000 doses. At the time of writing, there are still plenty of slots available across 8 vaccination centres. In the Klang Valley, the earliest slot available is 9th June at WTC while in Sarawak, the earliest available slot is on 10th June. For Penang and Johor, the next available slot is on 16th June.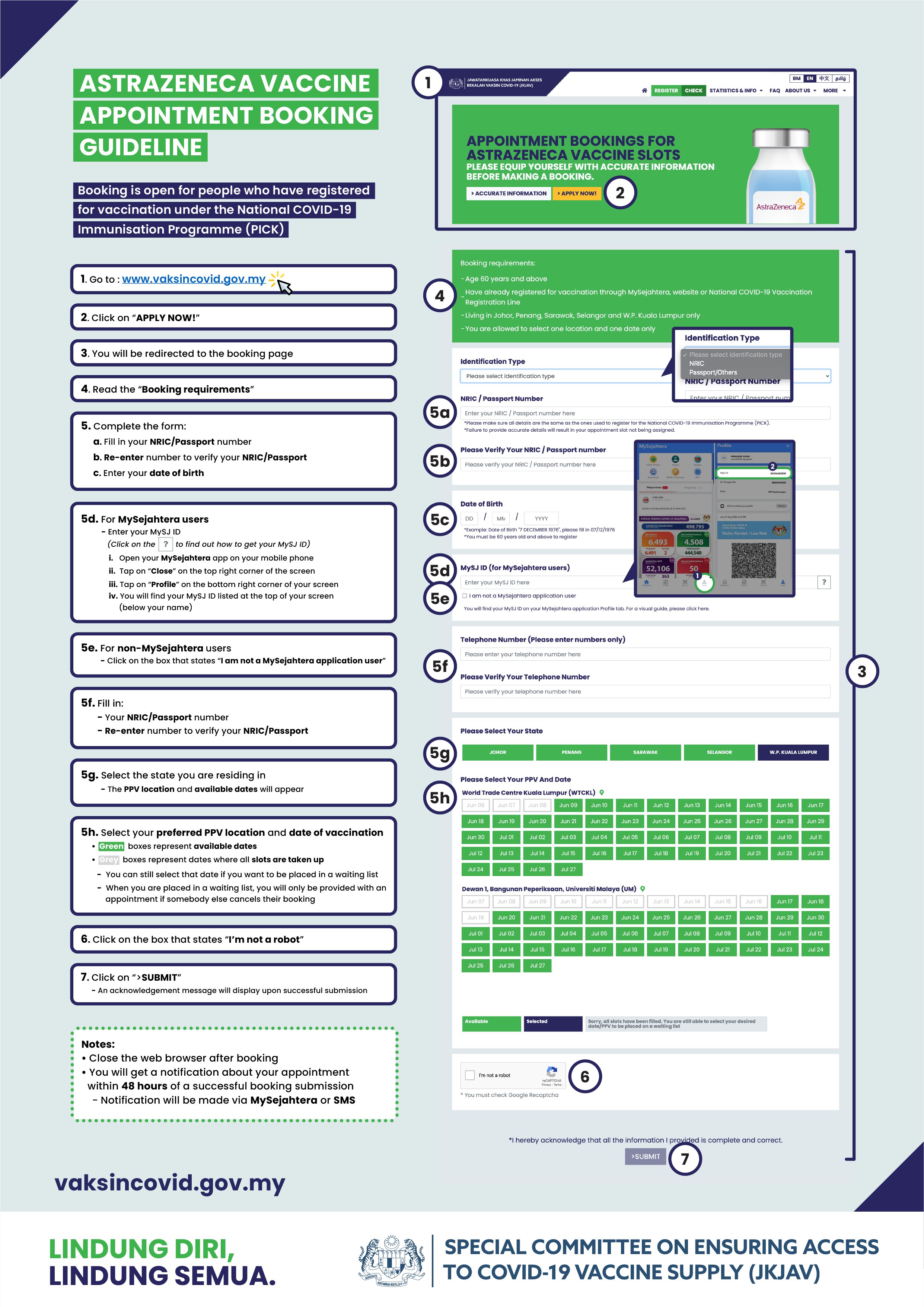 As of yesterday, Malaysia has already administered a total of 2,483,496 doses. 1,578,225 individuals have received at least one jab and 905,271 of them have completed their vaccinations with two doses. A total of 95,009 doses were administered yesterday and Malaysia is targetting to hit 150,000 vaccinations per day by next month.
Khairy has shared that Astra Zeneca vaccinations have already started at IDCC, Shah Alam and it's currently the second-largest vaccination centre in the country with a daily capacity of 3,000 vaccinations. WTC KL is currently the largest vaccination centre with a capacity of over 8,000 doses per day.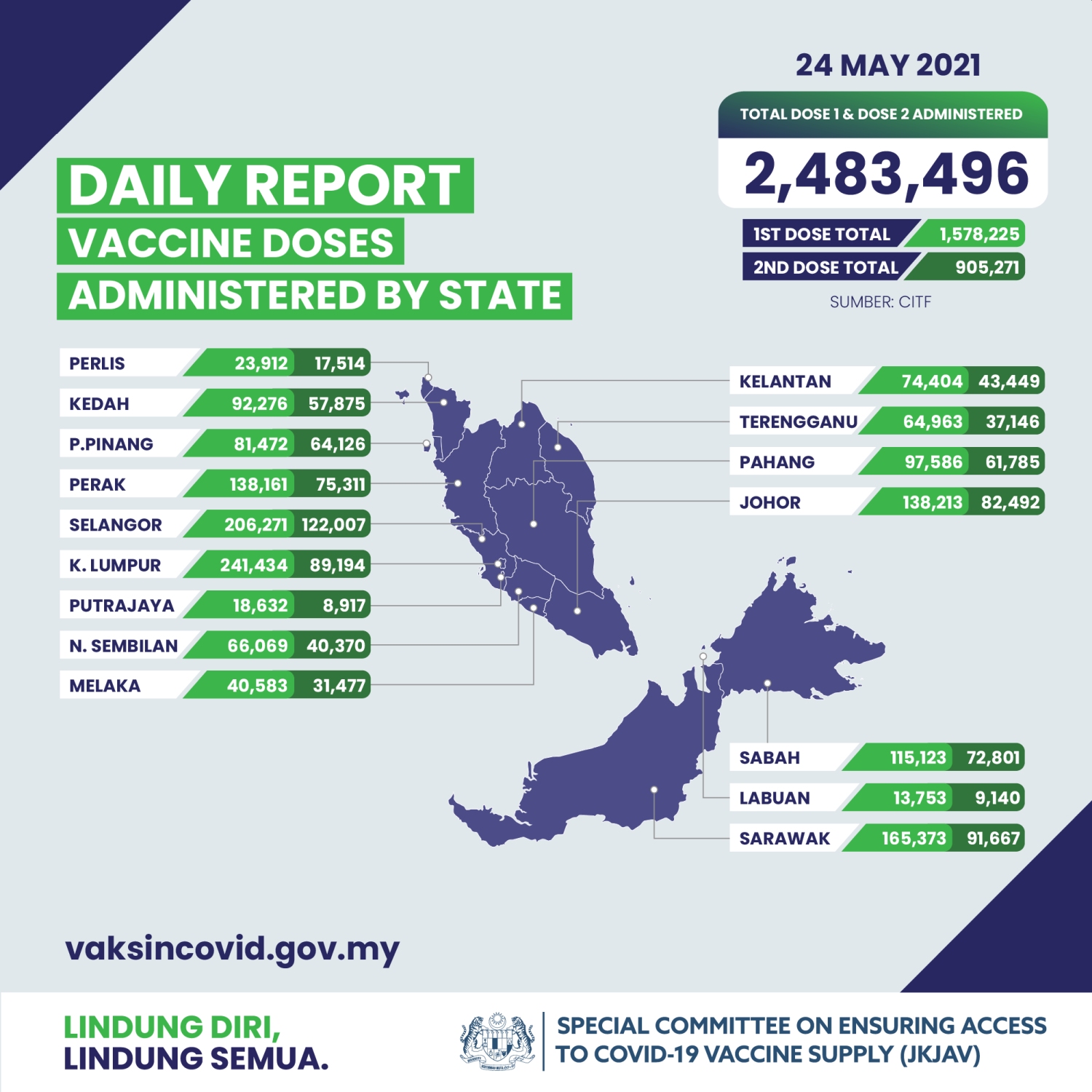 Related reading