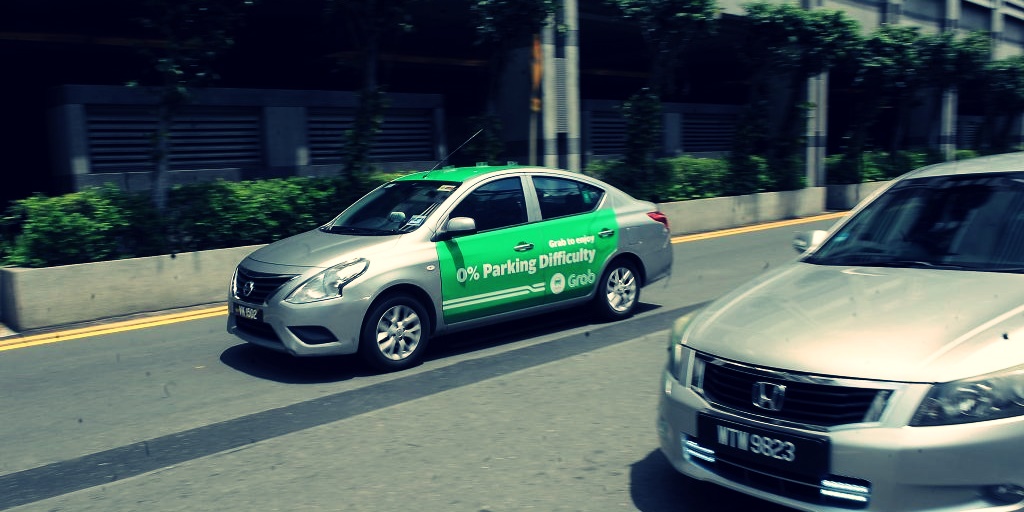 Transport Minister Dr Wee Ka Siong has provided more details for public transport operations following the announcement of tightened Movement Control Order (MCO) restrictions which will take into effect from 25th May 2021. As mentioned by Senior Minister Ismail Sabri Yaakob, passenger capacity for public transport will be reduced by half.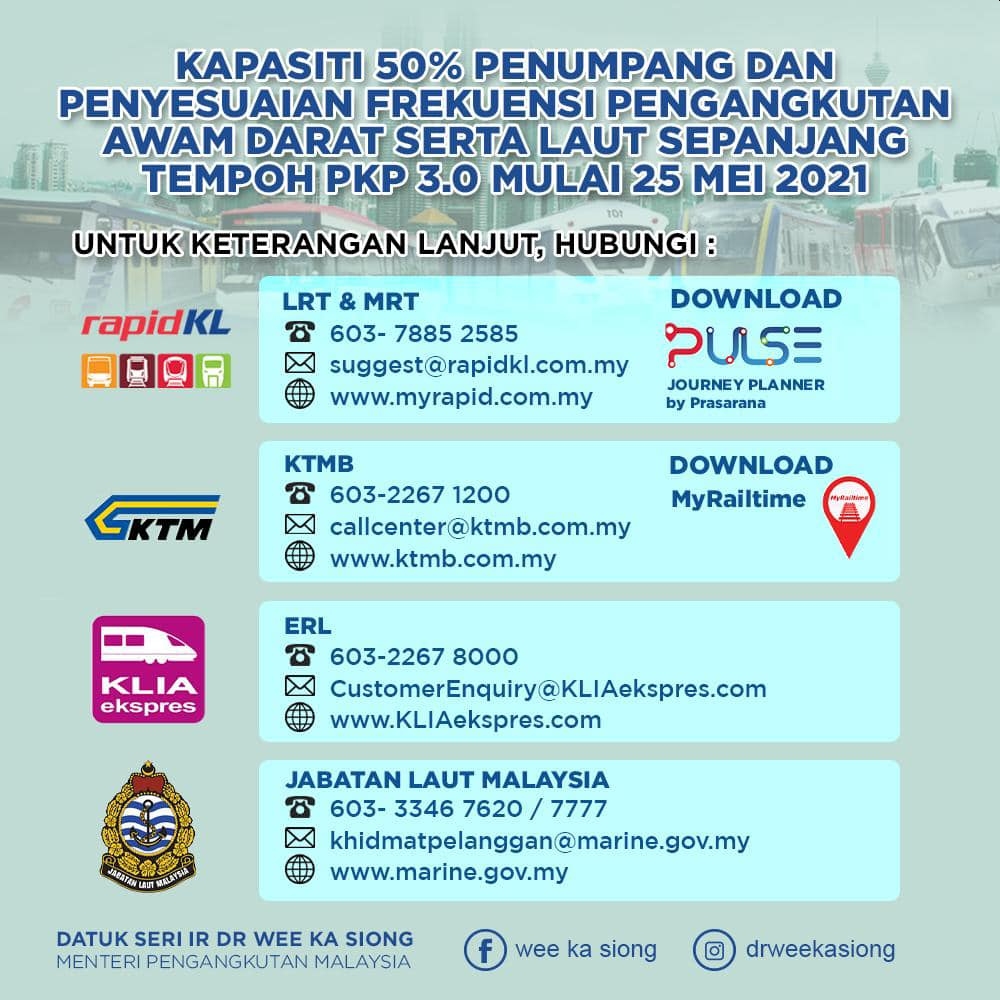 The Transport Ministry has said that all modes of sea and land mass public transport will reduce its maximum passenger capacity to 50% from Tuesday, 25th May 2021. This include buses, rail services including LRT, MRT, KTM and ERL, and water transportation.
However, air passenger and cargo services are exempted from the rule due to already low passenger capacities. Airlines and passengers are still required to strictly comply with the required SOPs.
For taxis and eHailing operators, the same 3 pax per vehicle limit remains unchanged. For clarity, this means each vehicle can carry a maximum of 1 driver and 2 passengers and it is also applicable for larger vehicles including 4WDs and vans. The full SOP will be published on the National Security Council website.
As mentioned earlier during the National Security Council briefing, economic sectors are only allowed to operate between 8am to 8pm. Petrol stations are only allowed to operate until 8pm except for stations located on highways. At the moment, interdistrict and interstate travel is still not allowed.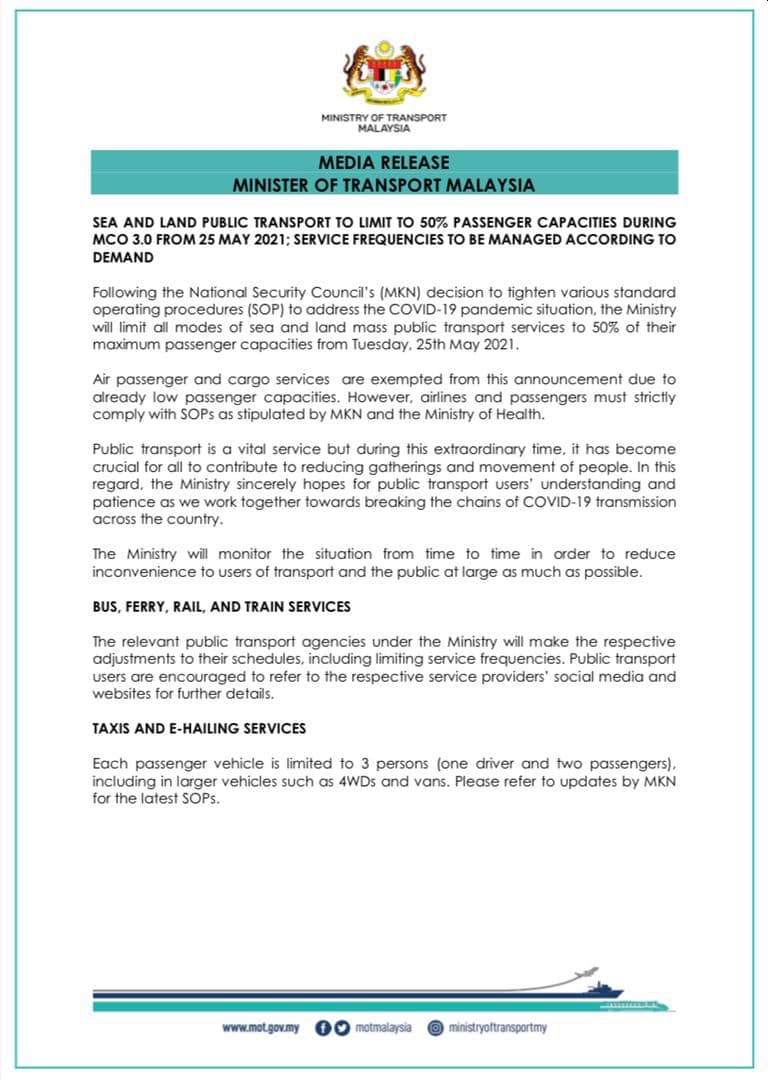 [ SOURCE ]