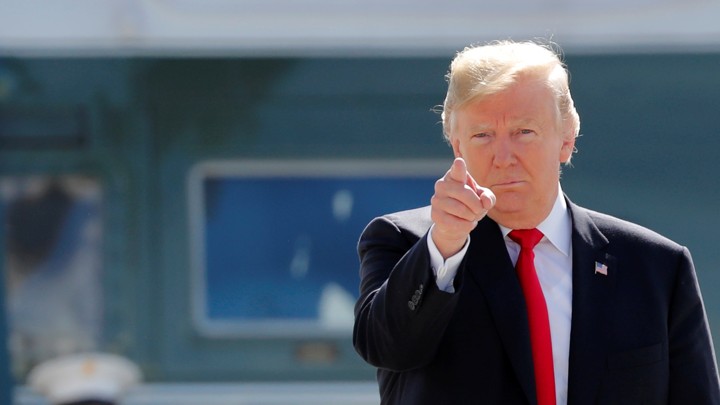 The ex President of the United States, Donald Trump, is infamous for—among many, many other things—being banned from popular social media platforms Twitter and Facebook. This all came after a mob of purported supporters broke into the U.S. Capitol, leaving five people dead and others injured. A couple of months on, Trump remains banned from the platforms, but he (or rather, his team) has now set up his very own website to communicate directly with his supporters.
After earlier claiming that he would return to social media with "his own platform", and one that was supposed to "completely redefine the game", Trump's new site is a little underwhelming. For one, it's not really a platform—it's more of a blog. In fact, it looks like a plainer, generic version of Twitter, albeit one that only has Trump's thoughts on the timeline.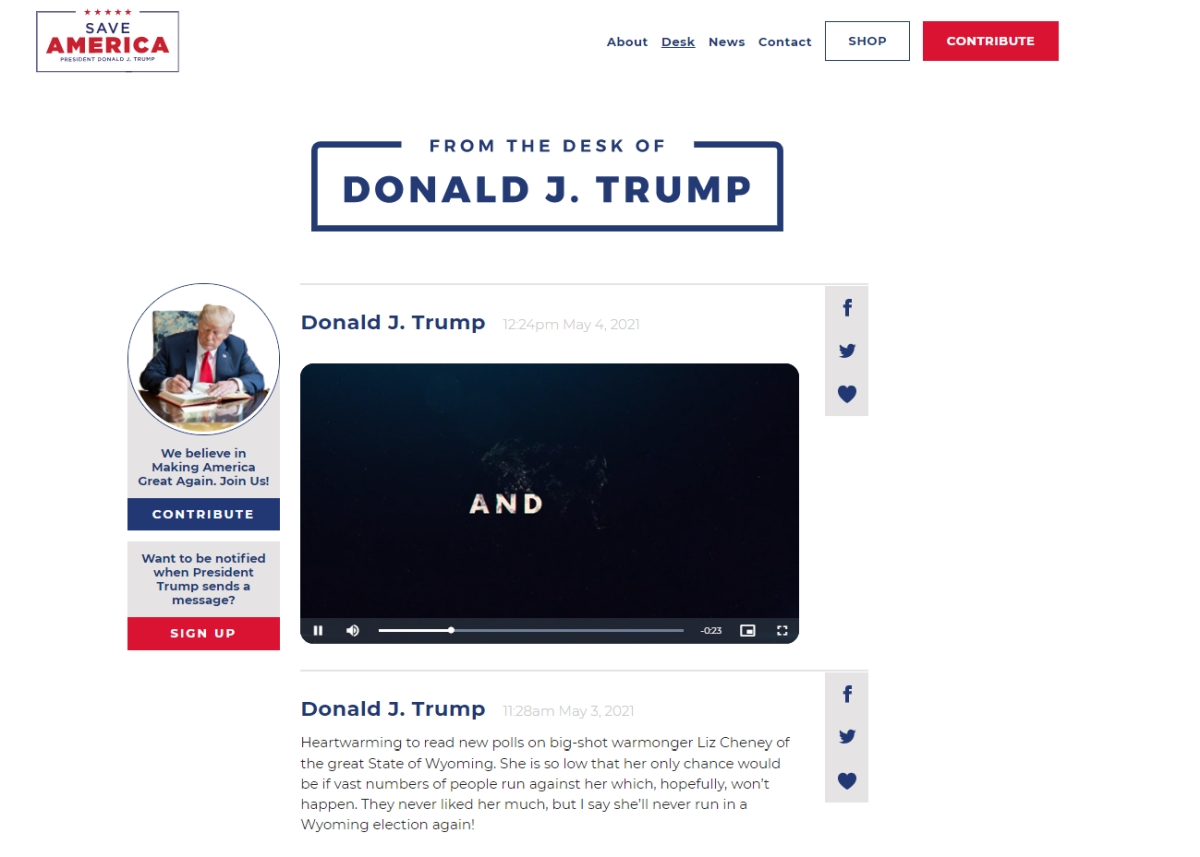 As you can see, the message here is to "save America", along with Trump's usual aim of "Making America Great Again". Each post on the timeline can be liked, shared on Twitter and Facebook, and viewed as an individual post (just like Twitter). You can also sign up for alerts, with the site saying you'll get an email/phone notification whenever "President Trump" sends a new message.
And despite his ban, a Twitter spokesperson told The Verge said that sharing content from Trump's new site is allowed:
"Generally, sharing content from the website reference is permitted as long as the material does not otherwise the Twitter Rules."
Oh, and there's also an online Shop where you can buy various merchandise—from the classic red "Save America" baseball caps, to T-shirts, and even welcome mats with "Don't Blame This Family We Voted For Trump" messages. It's all very in line with Trump's usual branding, so do take a look if you have the time (and interest). Oh, and Trump is referred to as "President Donald Trump" repeatedly throughout his site.
Meanwhile, Facebook's Oversight Board is set to make a decision on Trump's future presence on the platform soon—including other sites within the Facebook family, such as Instagram. Trump's new website, in any case, was reportedly built by Campaign Nucleus, a company founded by the former President's former campaign manager. To view the site, click here.
[ SOURCE ]