To celebrate the upcoming Hari Raya holidays, Vivo Malaysia partnered with Shopee to offer deals for their phones—including their newly launched V21 series and Y20s G. The #RayaBersamaShopee campaign is happening on 5 May 2021.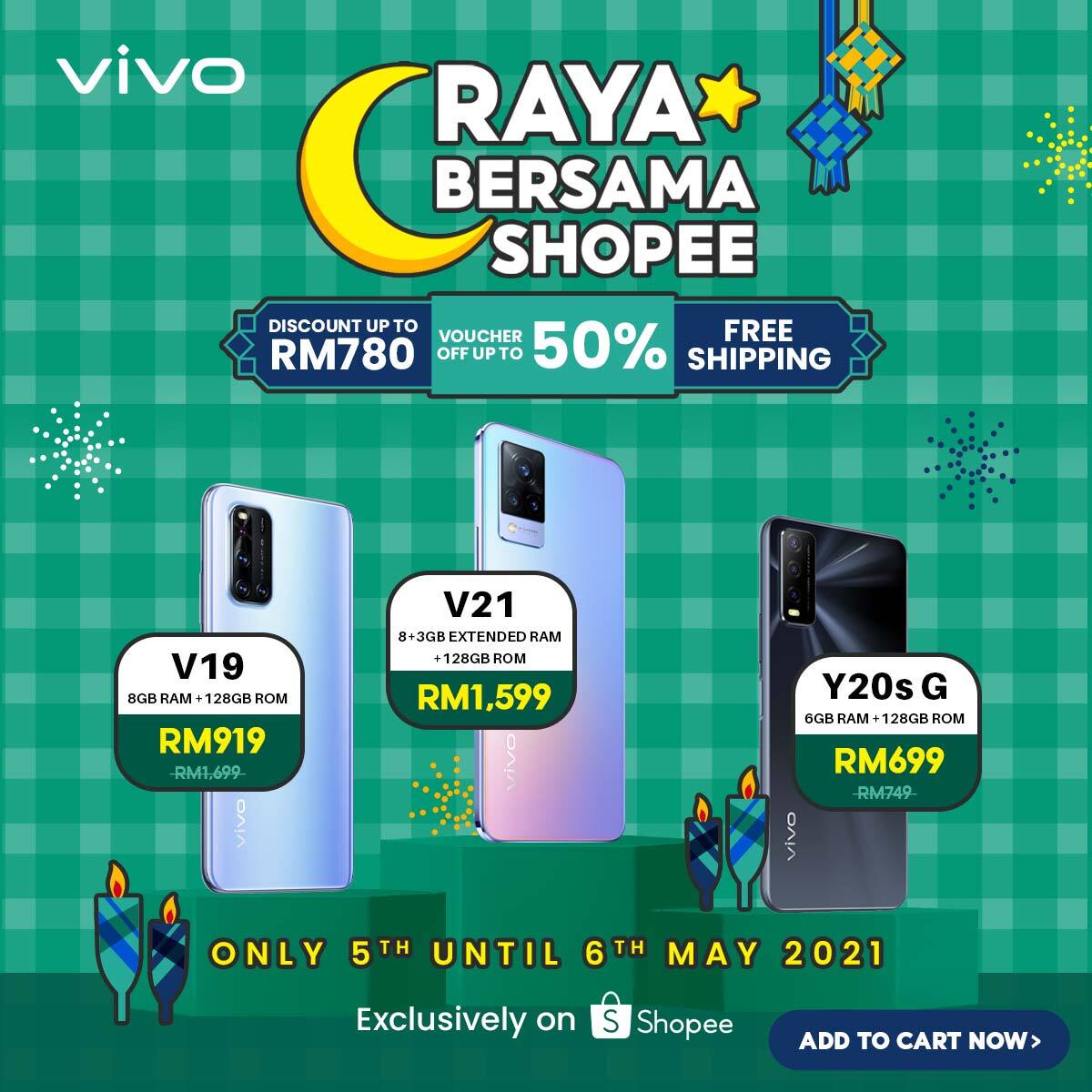 Customers who purchase the V21 series will be entitled to receive a robot vacuum (worth RM99), whereas those who purchase the Y20s G will be entitled to get Sport Wireless Earphones (worth RM 59). In addition, both deals would come with a 1-year extended warranty along with 1-year screen protection (worth RM 399).
The V21 features a 6.44″ Full HD+ AMOLED display and runs on a MediaTek Dimensity 800U processor. It also gets a triple-camera setup with Optical Image Stabilisation (OIS) and comes with a 4,000mAh battery.
As for the V21e, the smartphone runs on a Qualcomm Snapdragon 720G processor and doesn't have OIS for its triple camera setup. But it still gets a 6.44″ Full HD+AMOLED display.
If you'd rather get yourself a V19, the phone is now offered at RM919—a whopping RM780 discount from its original price of RM1,699. The V19 was introduced in 2020, and it features a 6.44″ Super AMOLED display and is powered by a Qualcomm Snapdragon 712 processor. The smartphone features a big emphasis on low-light photography.
Here are the pricing details for all the smartphone deals:
The first 1,000 customers who spent RM599 and above will receive a Raya mystery gift worth RM299. And the following 1,000 customers will be receiving a Raya mystery gift worth RM59, while stocks last. Customers will also get free shipping and 15% Shopee coins cashback.
Additionally, those who purchase any products from Vivo's official store on Shopee will be able to redeem a RM70 voucher with a minimum spend of RM999, a RM50 voucher with a minimum spend of RM 699, and a RM30 voucher with a minimum spend of RM499. And from 12am to 2am on 5 May 2021, customers can get up to a RM20 rebate if they spend a minimum of RM100.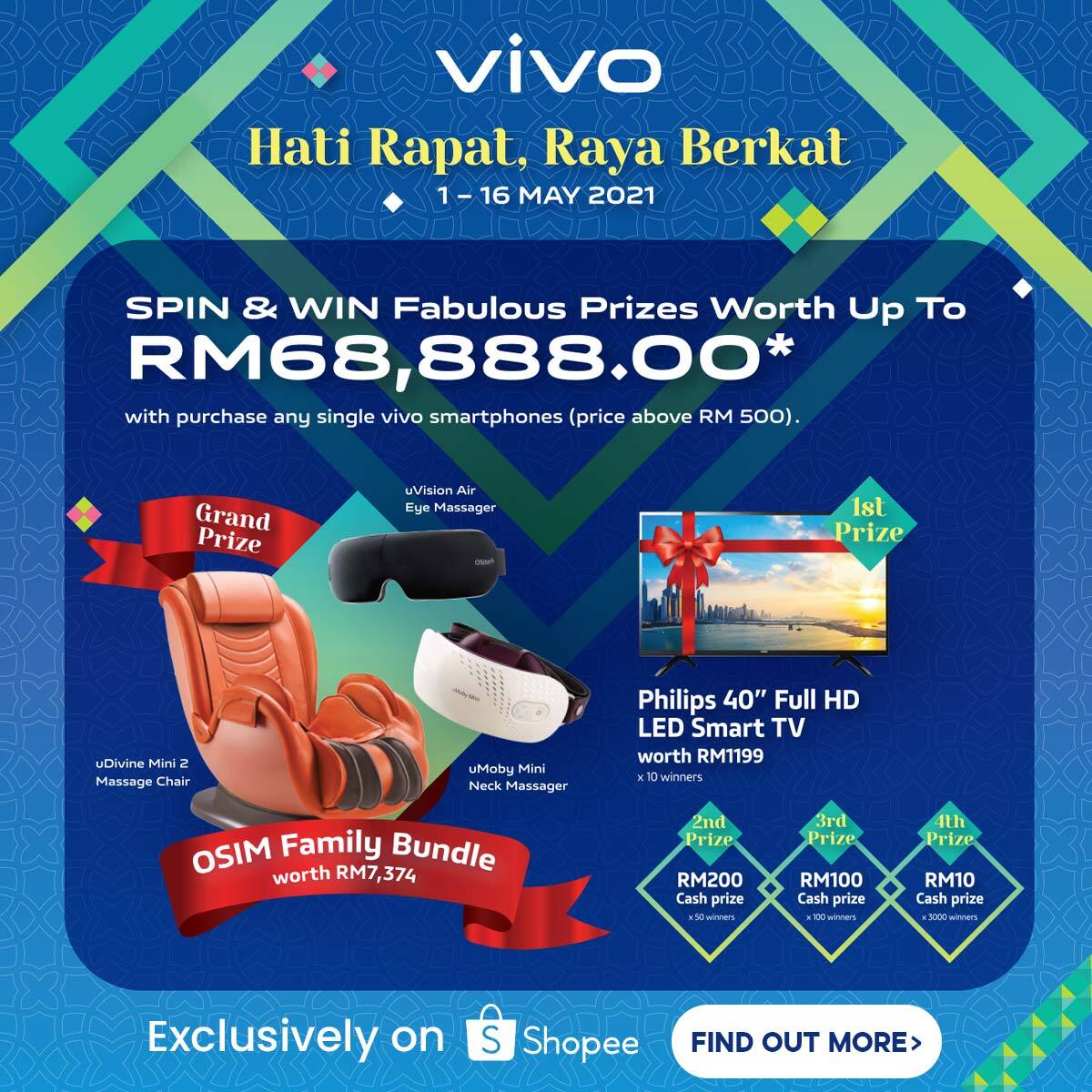 And from now until 16 May 2021, every purchase of a Vivo smartphone worth RM500 and above will give you a chance to win prizes worth up to RM68,888. The prizes include an OSIM Family Bundle, a 40" Full HD LED Smart TV and cash prizes of up to RM200.
You can purchase the deals at Vivo's official Shopee page. You can also check out more of Vivo's 5.5 Raya sale through their website, or on their Facebook page.
Related reading