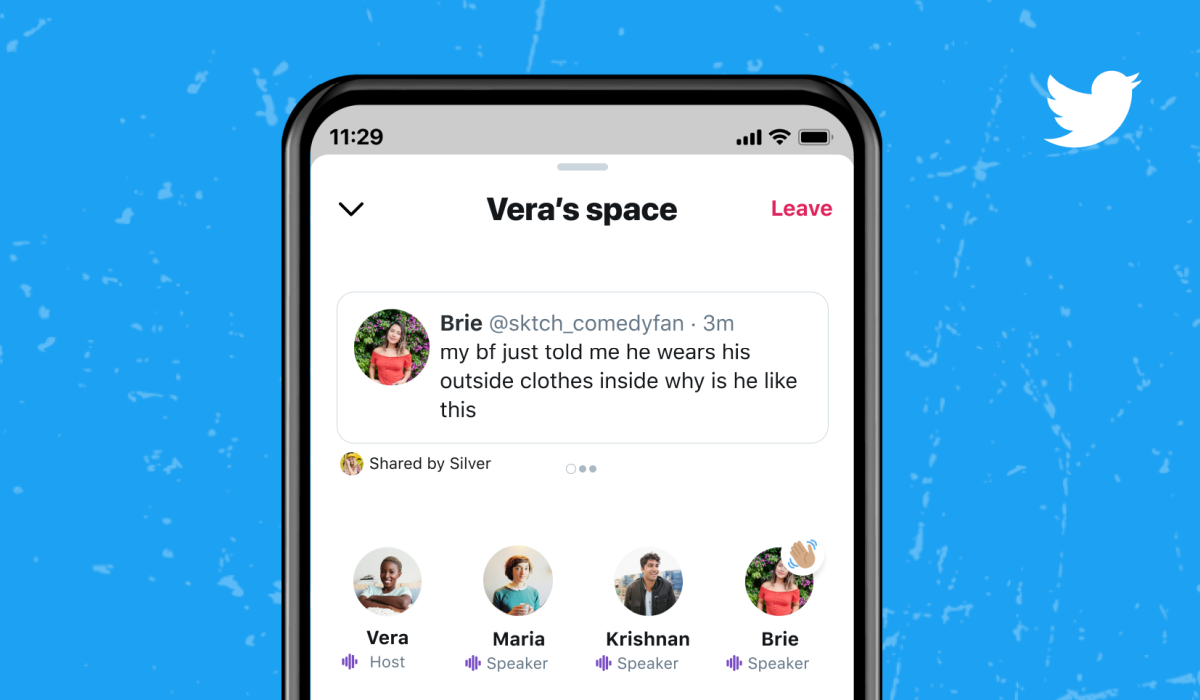 So, we all know about Clubhouse, and its audio-only, discussion-centric format. Of course, as with all things social media (and arguably anything digital), competitors are springing up with lookalikes of their own. This includes Twitter, who had an April '21 full launch planned for Spaces. Now, the company has officially confirmed that users on iOS and Android will have the ability to host Spaces in a new update—albeit with a caveat.
The ability to host Spaces will be limited to accounts with at least 600 followers, with Twitter explaining that the number was decided on based on feedback from users that have already had access to Spaces in the past couple of months. However, this doesn't mean that those of us living in the sub-600 follower mark (including this writer, sadly) won't ever have the ability to host Spaces:
"These accounts are likely to have a good experience hosting live conversations because of their existing audience. Before bringing the ability to create a Space to everyone, we're focused on learning more, making it easier to discover Spaces, and helping people enjoy them with a great audience." 
Now, this doesn't mean that if you have less than the aforementioned golden number, that you won't be able to join Spaces, simply that you won't be able to be a host. On your iOS or Android Twitter app, whenever someone you're following starts a Space, it'll appear in your timeline (along with Fleets) as a purple bubble. Join, react with Emojis , and Tweet along with the Space—or you can request to speak, just like Clubhouse.
"It's important to us that people feel safe hosting and participating in Spaces conversations – that's why we've built in safety controls available to hosts and speakers. For example, as a host, you can mute speakers and take away their mic, or remove them from the Space completely."
Twitter is also introducing something that might give it the edge over Clubhouse: Ticketed Spaces. This is basically a way for hosts to monetise their sessions, with tickets prices to gain access to specific conversations; Twitter will take "a small amount" of that revenue as a commission. This feature won't be so widely available—yet—and only a "limited group" will be able to host Ticketed Spaces in "the coming months".
The biggest edge that Spaces has over Clubhouse, at the end of the day, is the fact that it's also available to Android users (Clubhouse has yet to roll out an Android app, which is rather surprising, to be frank). Besides that, Twitter also whet the appetite with a number of other updates, including future scheduled Spaces, so if you're keen to find out more, click here.
What do you think? Share your thoughts in the comments.
[ SOURCE ]
Related reading