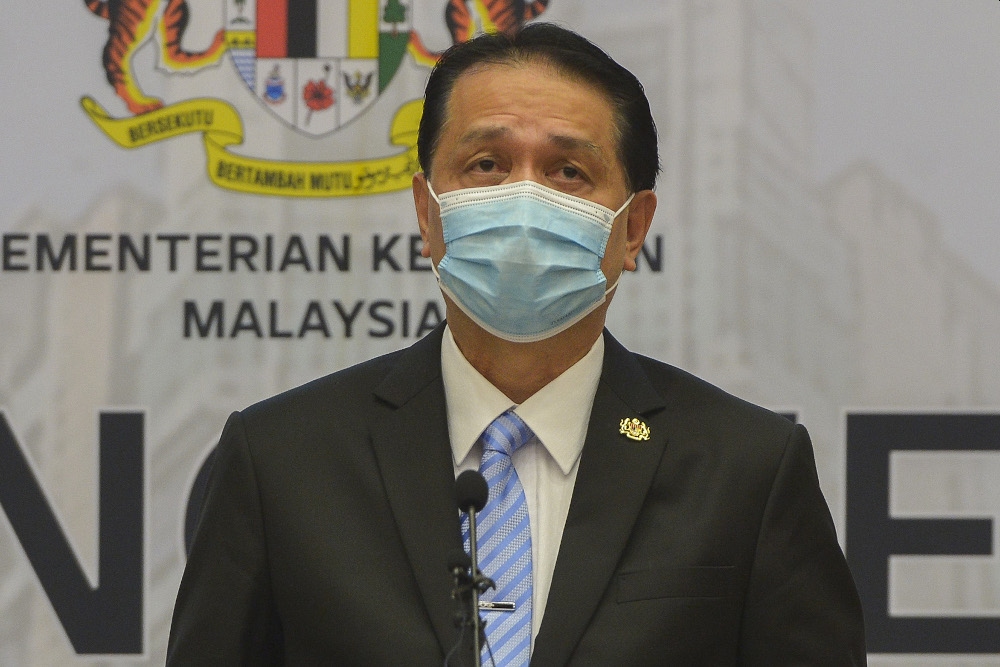 Malaysia has recorded 2,500 new COVID-19 cases today which brings the total number of infections to 417,512. There are 18 new deaths reported and the death toll is now 1,551.
The Ministry of Health has reported 2,068 new recoveries and a total of 385,208 patients have recovered and discharged so far. The recovery rate is now 92.26% while the mortality rate remains at 0.37%.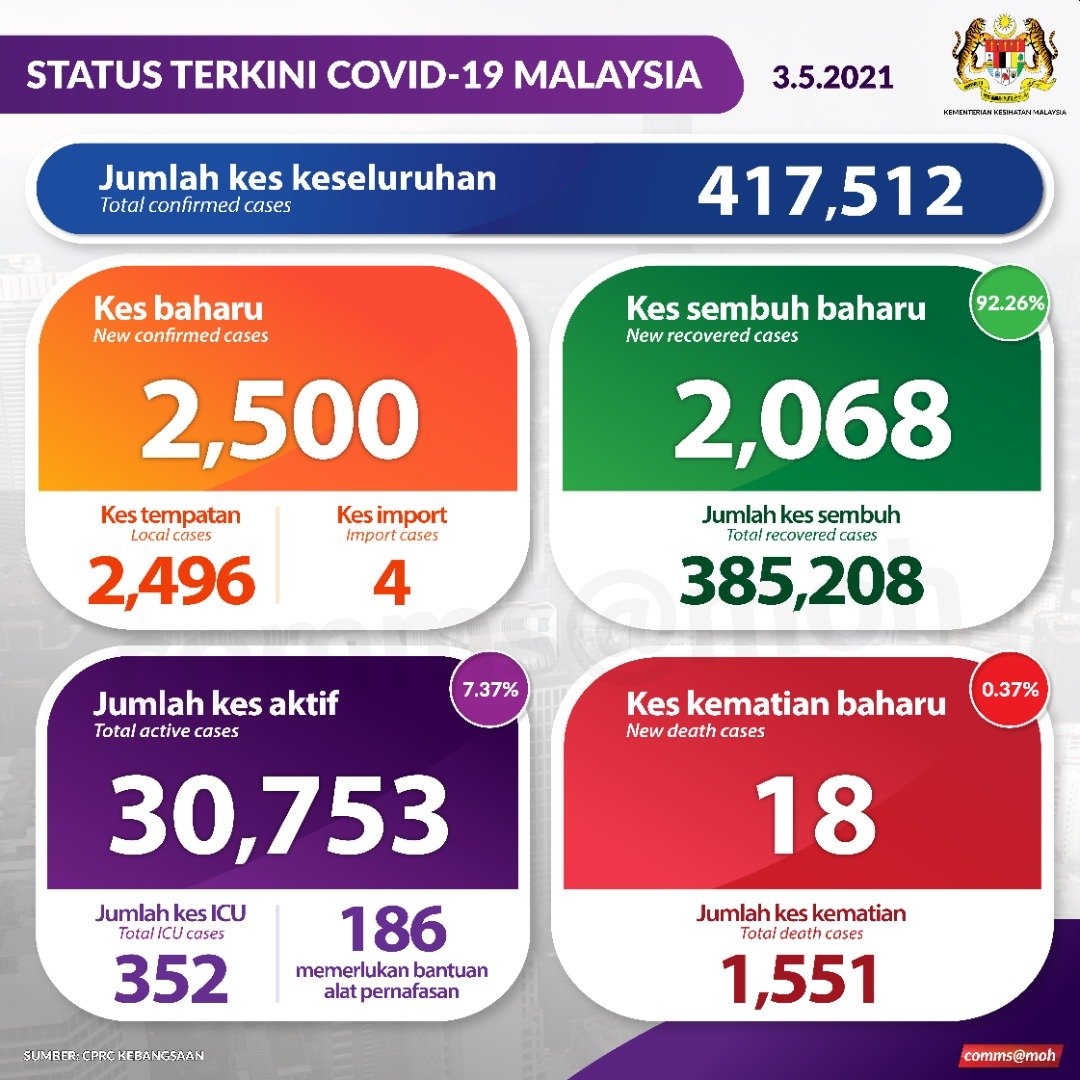 There are currently 30,753 active cases remaining which are receiving treatment. 352 are in ICU while 186 require respiratory support.
Out of the 2,500 new cases today, 4 are imported while 2,496 are transmitted locally. Selangor recorded the most with 637 cases, followed by Kelantan with 401 cases, Sarawak with 356 cases and Johor with 205 cases.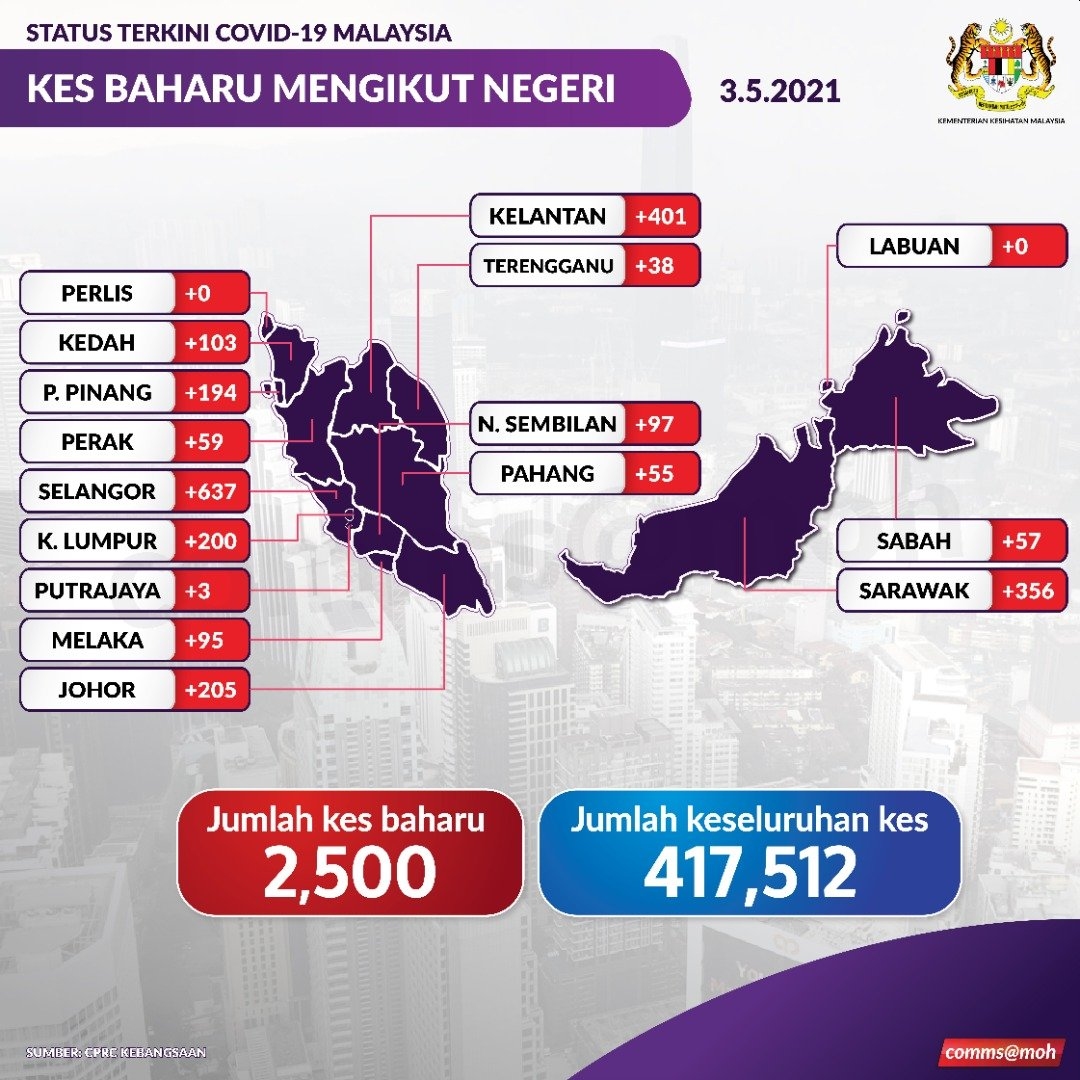 The Ministry of Health has identified 9 new clusters and below is the full list: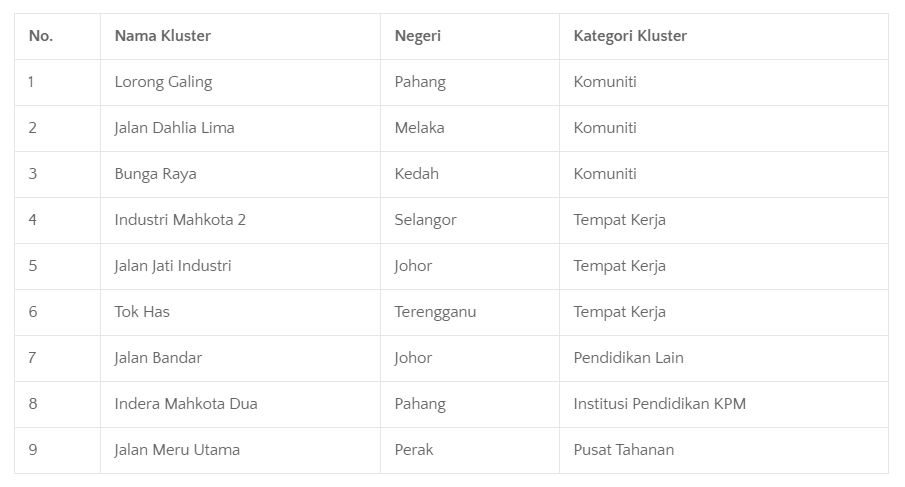 A total of 74 clusters have recorded new cases. The Jalan Padang Tembak cluster recorded the most with 85 cases, followed by Sebatu cluster with 47 cases and Batu Sembilan cluster with 37 cases.
[ SOURCE, IMAGE SOURCE ]