This post is brought to you by HUAWEI Malaysia.
Who watches TV anymore? A common sentiment among people living in the modern society due to a whole number of reasons which include the proliferation of streaming services and on-demand content. Having the power to choose what you want to watch when you want to watch it is a generation-defining thing when it comes to content consumption.
So, shouldn't the modern definition of what a "TV" is also evolve? If so, what would that be called? HUAWEI, they want to call it a "smart screen", and their brand new HUAWEI Vision S is the encapsulation of their, well, vision.
What is the HUAWEI Vision S?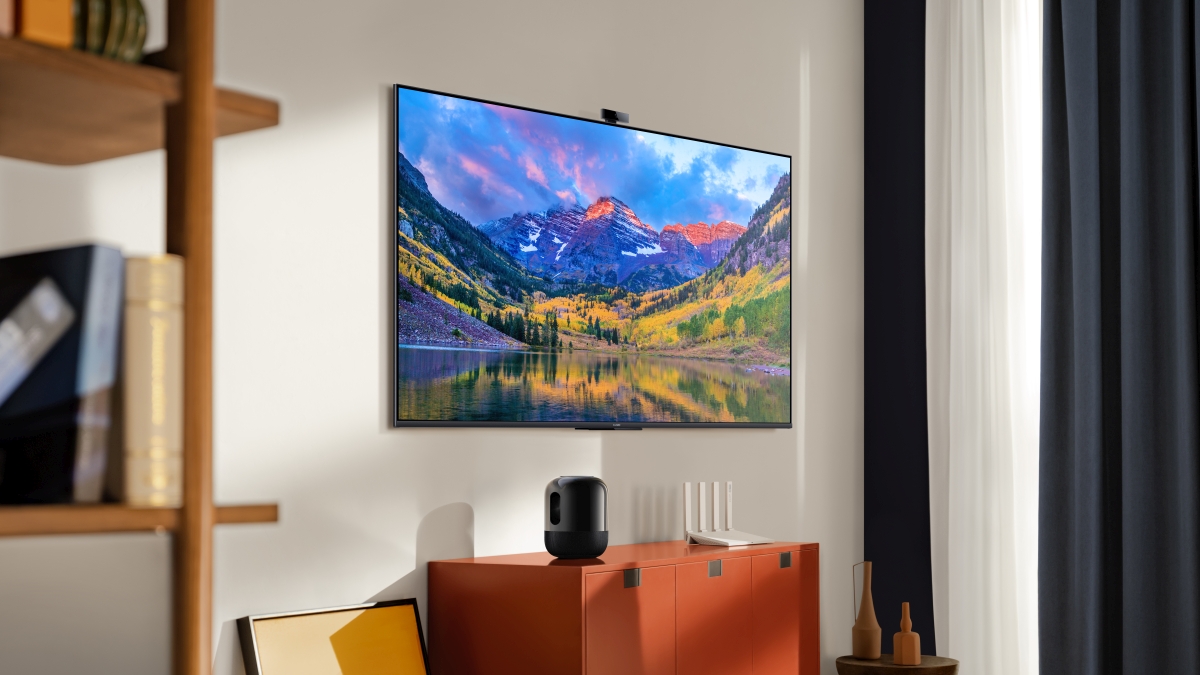 The HUAWEI Vision S is "Beyond a TV", enhanced to include interconnectivity features and interactive capabilities alongside multimedia prowess. And if you look at what the Vision S has to offer, you can definitely tell that HUAWEI is trying something new here.
Let's start with a look at what makes this display tick. The good news is that it's not really skimping on the resolution for its display. The HUAWEI Vision S is a 4K panel that uses Direct LED backlight illumination, offering 350 nits of brightness, a 5,000:1 contrast ratio and the ability to display 92% of the DCI-P3 colour gamut.
What makes this screen stand out, however, is the fact that the display has a refresh rate of 120Hz. Now, if any of you are familiar with smartphones or monitors, you'll know that a fast refresh rate is very desirable. It makes elements more smooth and buttery on a display, making it not just better for browsing menus but also for high-intensity applications like gaming.
Paired with the the Advanced Motion Estimation and Motion Compensation (MEMC), the Vision S is able to give you buttery smooth transitions while also capturing every detail, reducing visual trails in any type of content that users would normally notice on conventional 60Hz displays.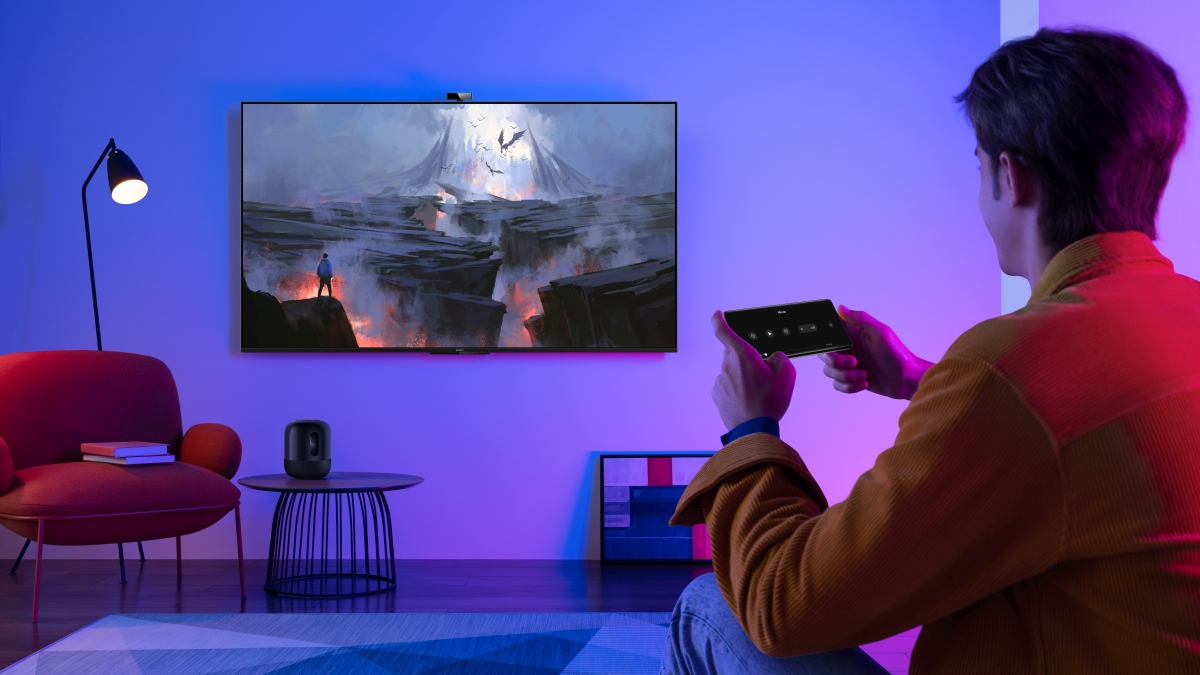 Built for the digital native, the Vision S is made to consume content digitally. To help with that, HUAWEI has included HUAWEI Video. This provides over 10,000 hours of content featuring top local entertainment partners like Astro, Media Prima and even international content partners like the BBC Studio and Paramount.
10W quad speakers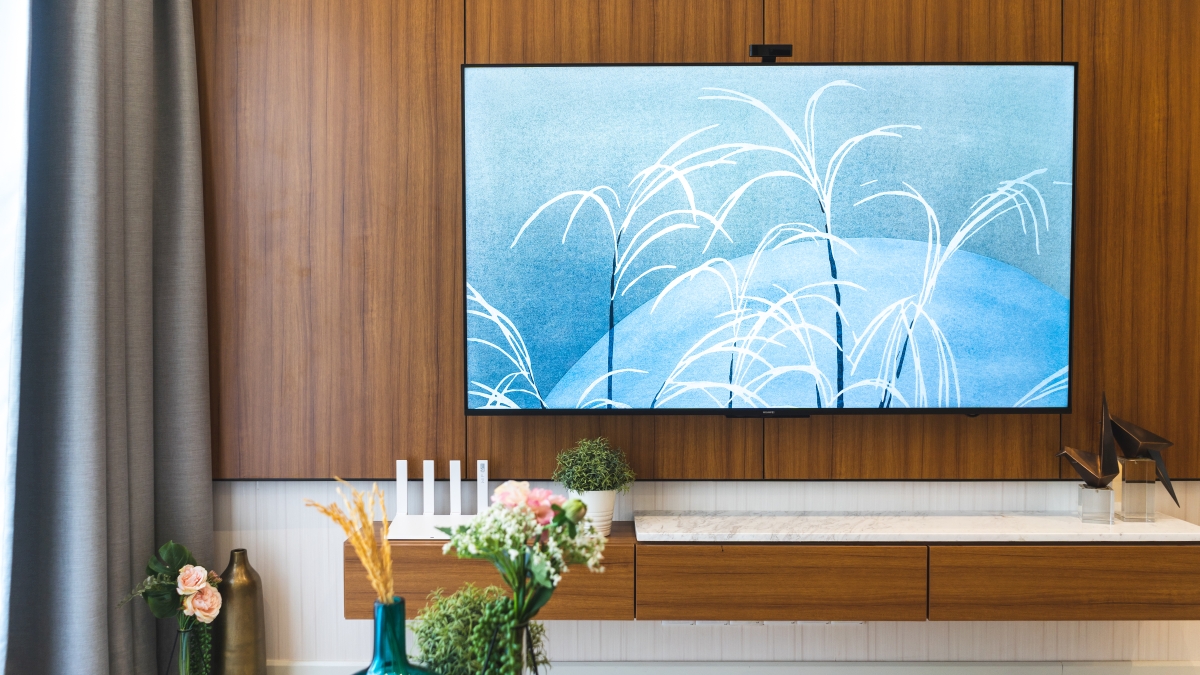 Ask anyone, and they'll tell you that audio is as important to content consumption as video. HUAWEI understands that, that's why they've built 10W quad speakers into the Vision S. This quad speaker setup consists of two high frequency speakers and two full frequency speakers, alongside a 1L sound cavity to give users a proper audio experience.
Much like the video content, HUAWEI has also included HUAWEI Music which the company says offers millions of songs for you to choose from. This selection includes music from local artists as well as the latest songs from global music corporations.
In fact, the Vision S has a feature called AI Speaker with Screen Off. Just say "Hey Celia, turn off the screen" and the Vision S will automatically turn off the display but keep the music playing so you can enjoy the audio experience without distraction.
Do more with the Vision S
Since the smart screen comes with a fast refresh rate display, it will be great for gaming. You can even cast your mobile games to the TV via HUAWEI's OneHop projection. This means you can play your mobile games from your smartphone like never before on the big screen.
What's more, the Vision S is also a smart screen that allows you to take and make MeeTime video calls using the 13MP magnetic camera. Take high-res 1080p video calls on the big screen with other HUAWEI MeeTime users!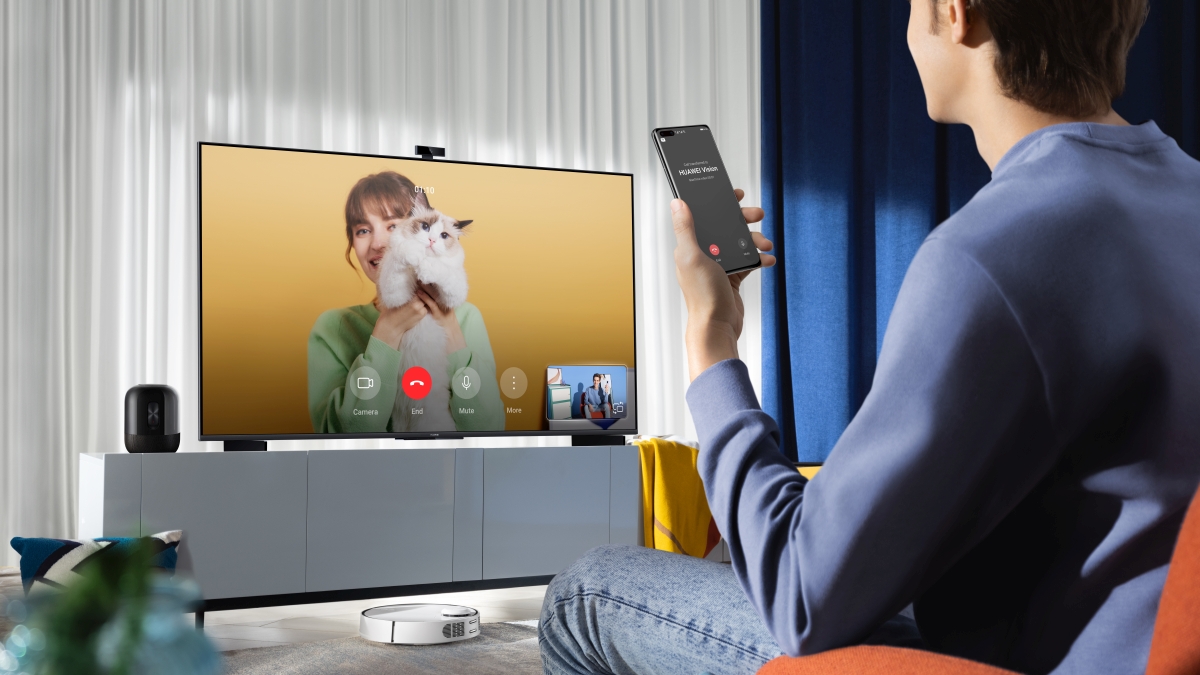 HUAWEI Vision S also gives you access to the HUAWEI App Gallery through HarmonyOS. With this you can use home care apps like Doc2Us, Kuali and Kaodim right on your TV. HUAWEI also has Petal Search preinstalled much like their flagship smartphones.
It won't cost an arm and a leg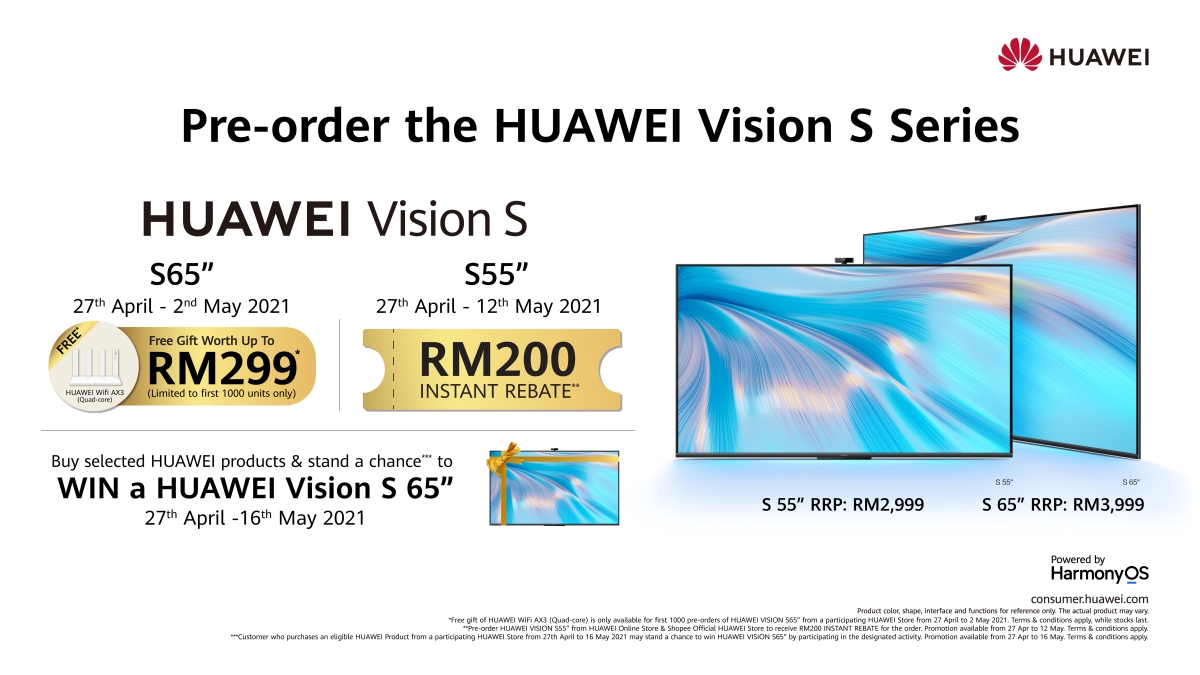 HUAWEI's trying something new with their Vision S and you can be a part of this movement. This smart screen comes in two sizes: a 65" and a 55". The 65" TV will be priced at RM3,999 and will be available for pre-order from now until the 2nd of May 2021.
If you pre-order this size, you will get a HUAWEI WiFi Quad-Core AX3 modem worth RM299, a FreeLace Pro wireless in-ear headphones worth RM399 (applicable in HUAWEI Store Online and Lazada). You can pick up the 65" Vision S from HUAWEI's Experience Stores, HUAWEI Store Online, Senheng, SenQ, Lazada and also the Astro Go Shop.
On the other hand, the 55" Vision S can be yours for RM2,999. This pre-order is available from today until the 12th of May 2021. If you pre-order this model on the HUAWEI Store Online and Shopee, you'll get an RM200 instant rebate.