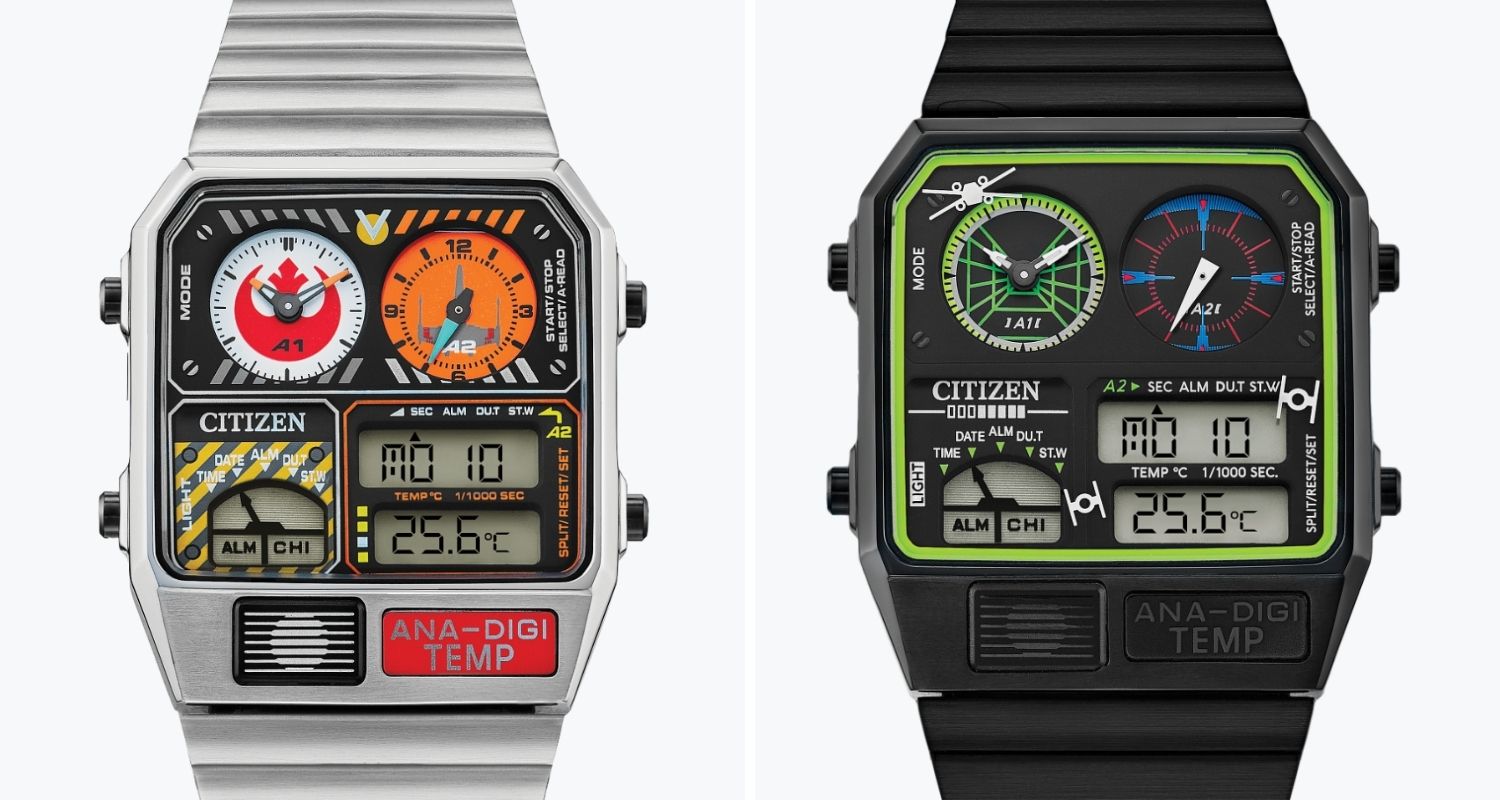 You might not be a Rebel pilot. Heck, you might not even be able to fly anywhere during the pandemic—let alone fly across the Star Wars universe. But there's now a couple watches you can buy to live that dream just a little thanks to watch company Citizen.
Citizen released new Star Wars-themed watches—Rebel Pilot and Trench Run. They both look like they could be watches owned by pilots you see in the movies—if they do wear watches.
Both watches feature an analogue 80s-themed design that absolutely does fit the Star Wars aesthetic. The watches also have small little sections containing details that would excite even the most casual fan.
The silver Rebel Pilot watch includes a bunch of Star Wars easter eggs—including the Rebel Alliance symbol, the Rebel Pilot suit colours, the accents from the pilots' helmets, and engraved details at the back. The watch also has several analog indications for the mode, the date, and other information like temperature in celsius.
The black Trench Run watch's easter eggs include X-Wings on the radar, a TIE Fighter screen view, silhouettes of TIE Fighters, and even the Death Star engraved at the back. The watch has similar analog indications.
Both watches require a battery and are only "splash resistant". Rebel Pilot is priced at USD 350 (RM1,436), while Trench Run is priced USD 375 (RM1,539). Purchasing a watch from the site would also get you a free watch roll gift.
[ SOURCE, IMAGE SOURCE, 2 ]
Related reading