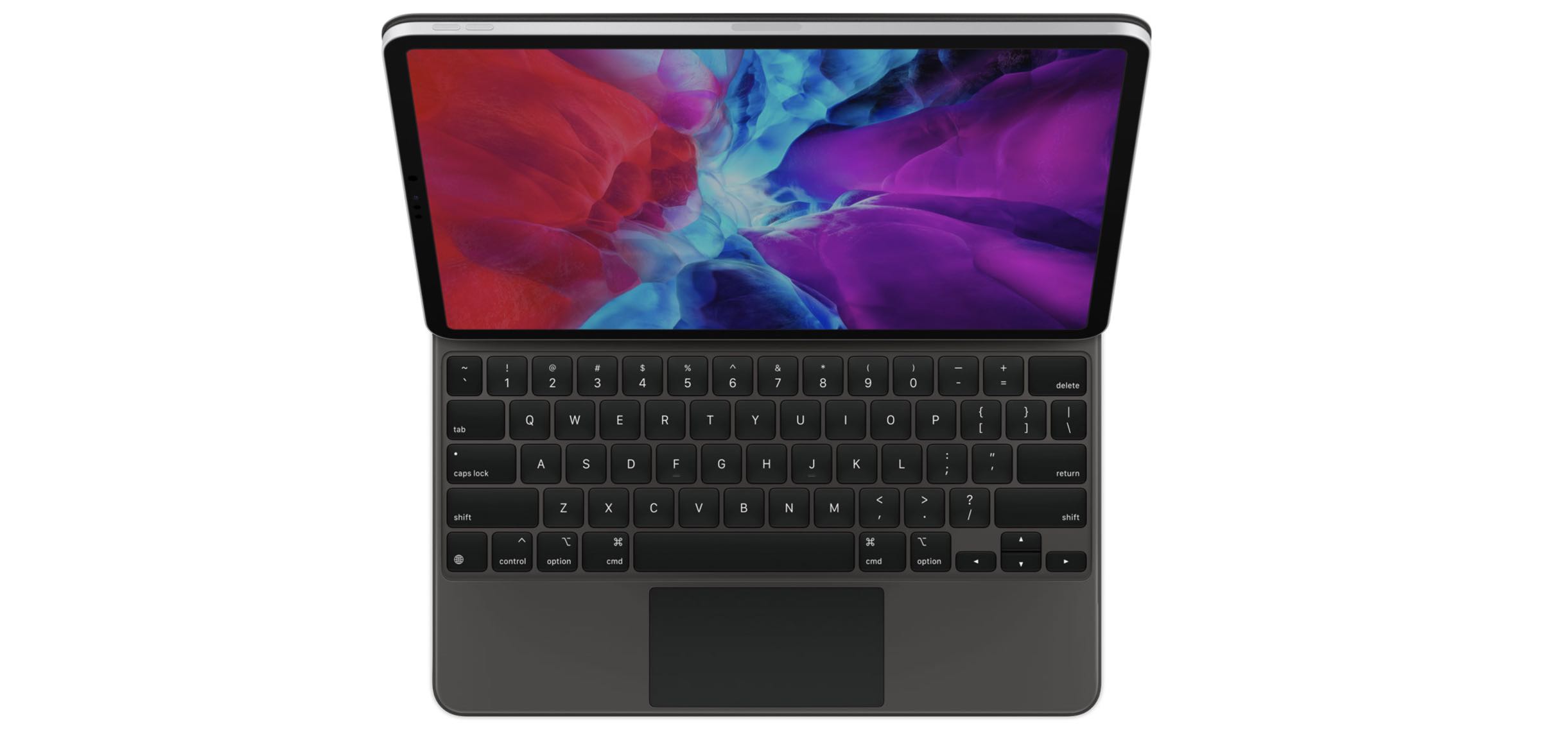 Apple has introduced their new 12.9 inch iPad Pro, which features its M1 chip as well as a Liquid Retina XDR display. However, while the company says that the first-generation Magic Keyboard is "functionally compatible" with the new iPad Pro, it may not "precisely fit when closed".
"Due to the slightly thicker dimensions of this new iPad Pro, it's possible that the Magic Keyboard may not precisely fit when closed, especially when screen protectors are applied," wrote Apple in their new support document.
The bigger 12.9 inch iPad Pro is around 0.5mm thicker than the 4th generation iPad Pro, which is presumably due to its Liquid Retina XDR screen powered by mini-LEDs. According to Apple, the new screen features "up to 1000 nits of full-screen brightness, 1600 nits of peak brightness, and a 1 million-to-1 contrast ratio"—which can capture "the brightest highlights and the most subtle details in even the darkest images".
Apple addressing the sizing issue for the iPad Pro and the older Magic Keyboard is because there have been earlier reports that the first-generation 12.9-inch Magic Keyboard would not work at all with the new iPad Pro. But you might still not be too happy knowing that both items won't fit exactly the same—even if they do work together.
If you're keen on getting their new Magic Keyboard instead to compliment your new 12.9 inch iPad Pro—which starts at RM 4,799—you would need to fork out an extra RM1,549 for it. The new Magic Keyboard comes in both black and white.
[ SOURCE, 2, IMAGE SOURCE ]
Related reading