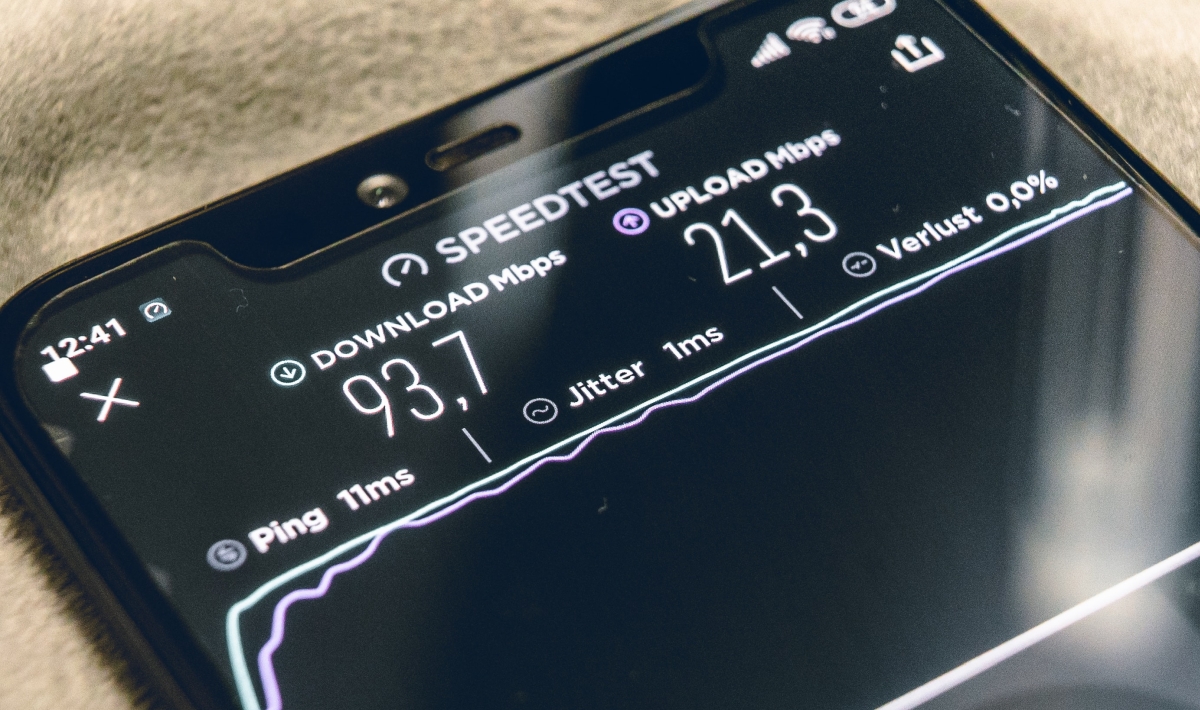 This post is brought to you by Celcom.
The COVID-19 pandemic and subsequent restrictive measures have highlighted the absolute importance of internet connectivity—and the crucial role it plays in our everyday lives. Whether you're a student, a working professional, or a stay-at-home parent, having a stable internet connection is probably one of the most important things to have in 2021.
But of course, many Malaysians often complain of poor connectivity at home—even with the speediest of connections. So, how do you fully take advantage of the hyper speeds that are offered by telcos such as Celcom? Here are a number of tips to get you started on having seamless connectivity at home—as well as how to stay connected on-the-go.
1. Find the ideal placement for your router
Even if your broadband speeds are lightning quick, you need to find the optimal position for your router. This is particularly important in a large house, so you'll need to find the ideal placement so that your router's WiFi network covers as much area as possible. Try to avoid locations that are hidden, and look for a spot that is centrally-placed.
Additionally, focus on a strategic location that is close to your main devices—such as your laptop(s), consoles, or your Smart TV. Prioritise devices that require a lot of bandwidth, with Smart Home devices such as smart thermostats and smart lights placed a little further away, if necessary. And finally, try to keep your router placed away from devices that emit electromagnetic waves—such as baby monitors, or even microwaves.
2. Make sure your phone supports the right frequency bands
Or, if you're looking to stay connected on-the-go, and you're having trouble with issues like poor signal, you might want to take a look at the bands supported on your mobile phone. In today's world, smartphones often double up as mobile hotspots, which means that mobile data plans are just as important as home broadband connections.
Sometimes, particularly when using older devices, or smartphones that were release for another region/market, there are band incompatibilities. It might be worth looking at a new device instead, and to be safe, purchase a model that is directly, officially available in Malaysia.
3. Tweak your router's channels and bands
If you live in a densely-populated area, the sheer number of wireless devices might cause interference on your network—resulting in poorer connectivity in your home. You can fix this by playing with the channels your router is on, with modern routers able to switch across various channel. Most routers will automatically set the channels, but you can try switching to Channels 1, 6, and 11, as these generally don't overlap with other channels.
Meanwhile, dual-band (or tri-band) routers also broadcast at 2.4GHz and 5GHz frequencies—the former offers wider coverage, although connecting using the latter frequency will offer you a faster connection to your WiFi router.
4. Upgrade your router, consider mesh
Depending on the size of your home, you might also want to consider upgrading your router with a more capable model. If your (large) home has more than two floors, and/or a lot of walls and rooms, your best bet is to go for a mesh WiFi router system. This usually involves a number of nodes that combine to form a "mesh" network—unlike WiFi extenders/repeaters, they will all share the same SSID and password, so you can seamlessly stay connected throughout your home.
WiFi repeaters/extenders are also a viable option, particularly if you're on a tighter budget and you're looking to extend your network quickly. Do note that you'll probably lose some speed when using repeaters, although with premium models, coverage should be extended throughout a home seamlessly. You can also opt for powerline cables, which uses the electrical wiring of your home to expand your internet network. For this option, be sure to check if you have a 3-phase supply for your electrical network at home, and check if the powerline adapter is compatible with your home.
5. Turn on airplane mode
Sounds rather counter-intuitive, doesn't it? If you encounter connectivity issues on your smartphone, toggling airplane mode on—and then off—might be the easiest fix there is. In a nutshell, your phone isn't technically always looking for the best network, or signal. Playing around with airplane mode here forces your phone to look around for the best networks, and it functions as a reset of sorts.
If that doesn't work, you might want to reboot your phone. Or, find a location with better network coverage.
Now that you know how to make the best out of your home and mobile connection…
You'll need a solid, fast internet connection for all of the above to work. Enter Celcom MAX™, which aims to meet the needs of families—to learn, work, and play. Basically, you'll have your Home and Mobile plans within a single bill, with plans offering lifetime savings of up to RM21/month, along with 6 months free content from either iQIYI or iflix.
For subscribers of 500Mbps plans and above, you'll get a pair of free Celcom Mesh WiFi nodes when you sign up, and you can also enjoy savings for an Android TV or the Microsoft Surface LTE. The Sharp 60" Android TV, for example, retails at RM4,999—but Celcom MAX™ customers can buy it for RM2,400 spread over instalments in a 24-month period. Meanwhile, there are also Microsoft Surface Go 2 LTE and Surface Pro X LTE bundle deals, with the former going for RM142/month (24 months), and the latter available for RM242/month (24 months).
Here's a quick breakdown:
To find out more, click here. Meanwhile, you can also check out Celcom's Facebook and Twitter pages.