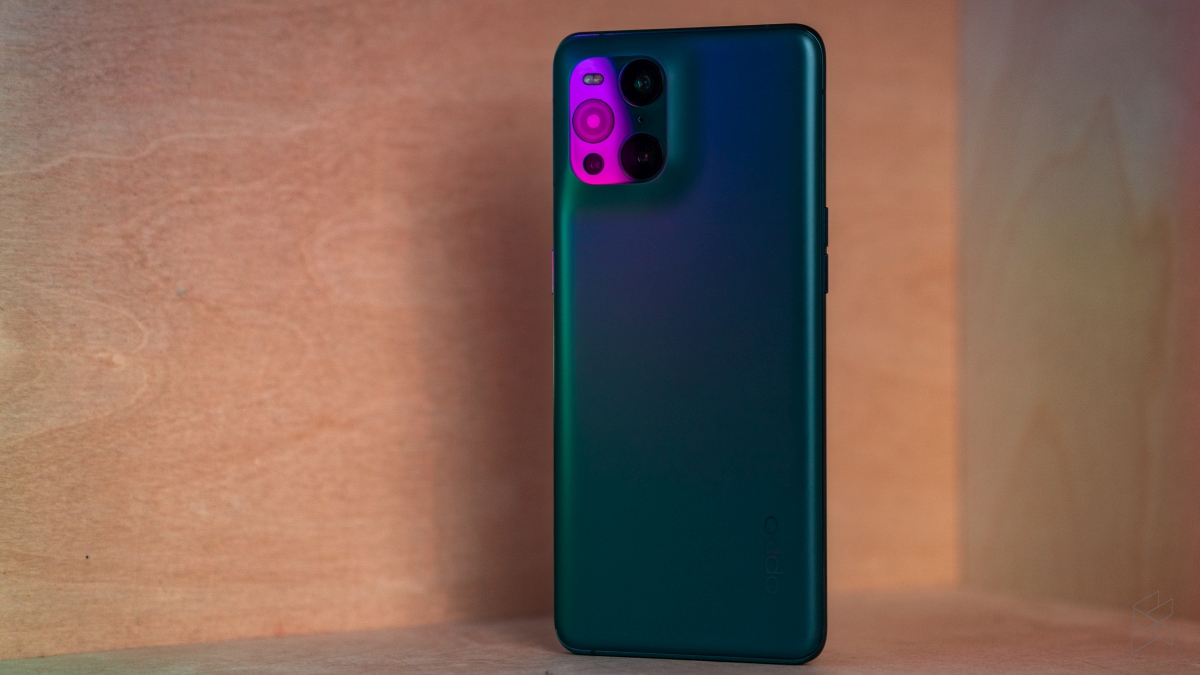 The Oppo Find X3 Pro is definitely one of the more notable smartphones to have launched this year. Not only does it have top of the line specs, but it also features a gorgeous design plus one of the most interesting camera setups to date.
And the people are recognising this drive towards innovation as Oppo has announced that they've sold over 7 times more Find X3 Pro smartphones on their first sales day than its predecessor did in Malaysia. Yup, Oppo reports a growth of 708%, with the company completely selling out on the first day itself.
The Find X3 Pro 5G isn't a smartphone designed to pull punches, as it comes with all the top-of-the-line specs you could want in a flagship device. It is powered by Qualcomm's new Snapdragon 888 processor, so performance isn't going to be an issue.
On top of that, this new smartphone also features the world's first 1 Billion Colour Dual Primary Camera that delivers full path end-to-end 10-bit colour system. This means that the Find X3 Pro can capture 10-bit images and videos, encoding, storing and decoding, as well as displaying full 10-bit colour content on its gorgeous 6.7" 120Hz Quad HD+ AMOLED display.
It also features one of the most interesting cameras to ever debut on a smartphone: the Microlens camera. In essence, this is basically a super duper macro camera, and it almost lives up to its name of being a microscope. You literally have to see it to believe.
Rounding out the device, you get the usual suite of high-end flagship features. This includes 65W SuperVOOC Flash Charge and 30W AirVOOC Wireless Flash Charge as well as 10W reverse wireless charging. Splashes should also pose no problem with the Find X3 Pro's IP68 dust and water resistance.
That said, what differentiates a flagship smartphone from the rest is the intangibles. For Oppo, that's called the Oppo Premium Service. This is designed to give owners of the Find X3 Pro a "VIP" experience.
What this entails includes an International Warranty Service which allows users to repair and get their devices upgraded at any Oppo official service centres worldwide. There is also the Oppo Care Warranty Service where customers of the Find X3 Pro can get 1-year Oppo Screen Care covering screen cracks, and 1-year Oppo Extended Warranty without any extra fees.
Find X3 Pro users who send their phones in for repair are also eligible for Oppos Loan Phone Service where they will be provided a backup smartphone to use while their devices are being repaired.
To really give you that red carpet treatment, Oppo will also offer Find X3 Pro users an exclusive hotline that they can call 24/7 should any issues arise. What's more, when these users come into Oppo centres, they can also skip the queue with an Exclusive Lane which will offer Find X3 Pro users the highest priority walk-in service. Or, if they don't want to come into the store, Oppo Premium Service includes a Courier Send-in Service so users can send their Find X3 Pros in instead.
The Oppo Premium Service also includes 1-year free 1TB HeyTap Cloud storage. This can be redeemed for a limited time through the MY OPPO APP.
Oppo's Find X3 Pro strives to serve you a premium flagship experience not just when it comes to the quality of the device, but also when it comes to the entire process of owning and using a smartphone.
If you're concerned that you missed out on the first sale, the good news is that the second batch of Oppo Find X3 Pro 5G smartphones is already available for pre-order, priced at RM4,299. Customers who pre-order the smartphone will enjoy free gifts worth RM1,395 which includes an Oppo Band, a Wireless Charger, an additional Kevlar Phone Case, 1-year Extended Warranty+, 1-year Screen Protection and 1-year HeyTap Cloud Service with 1TB of storage. You can pre-order at Oppo Brand Stores nationwide while stocks last.
Should stock run out, you can also pick up a Find X3 Pro at one of Oppo's telco-partners Maxis, Celcom, Digi and U Mobile. You can keep up to date via Oppo's Facebook Page.