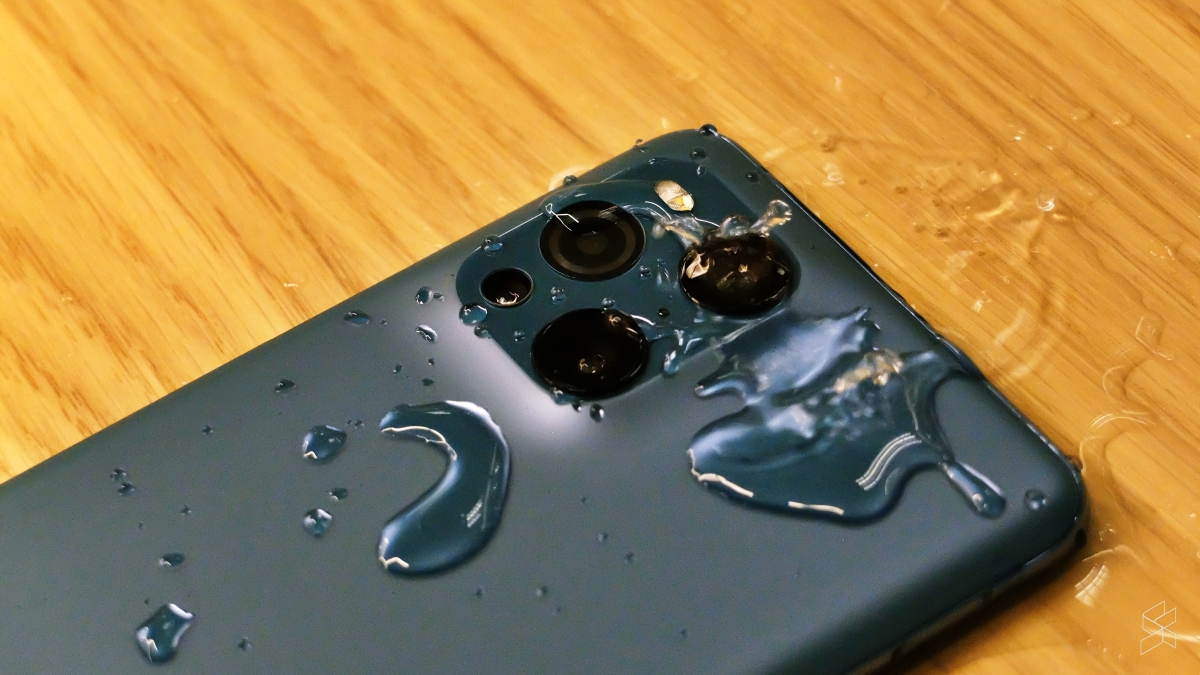 This post is brought to you by OPPO Malaysia.
The OPPO Find X3 Pro was only recently announced for the global market, and we've already received official word that the company's latest flagship smartphone has already arrived in Malaysia at a price of RM4,299. And while you're getting the latest and greatest hardware under the hood, OPPO has stayed true to the DNA of the Find X series with an innovative design, a brilliant display, and outstanding performance.
If you're in the market for a new flagship smartphone, you might want to hold your horses. Here are 5 reasons why you need to take a look at the OPPO Find X3 Pro as your next flagship device. Does it live up to all the hype?
1. A futuristic Unibody Design
Putting aside raw specs and performance, the design of Find X3 Pro takes a unique, futuristic approach. The fluid aesthetic is crafted from a single piece of glass, and it has a look that flows seamlessly in a continuous curve—inspired by space itself. As explained by OPPO, this curved design has been through a hot-forging process, including 2,000 lab experiments. All in all, the Find X3 Pro's unibody takes 40 hours to create.
What's also special about this is how the hot forging process keeps the camera perfectly flush with the back panel; OPPO says that this prevents dust from entering your device.
The Find X3 Pro also comes in two textures: glaze and matte. The glaze finish, for some context, comes with a mirror-like design, while the gloss black colourway (glaz) is clearly inspired by sci-fi elements. Plus, the ultimate matte texture on the Find X3 Pro also eradicates fingerprints, Oppo promises, and it's supposed to replicate the soft skin of a baby.
OPPO also says that the Find X3 Pro has been designed to have zero sharp edges—fitting comfortably into the palm of your hand. And of course, since this is IP68 certified, you'll be able to use this under rainfall, or even in the shower.
2. The world's first Billion Colour Camera and Display, according to OPPO
The OPPO Find X3 Pro comes with a full-path billion colour system—from the screen to the camera—which supports full coverage of the DCI-P3 colour gamut and 10-bit colour depth. Technical terms aside, the system delivers an "outstanding viewing experience", along with accurate colour reproduction—the best of any smartphone out there, OPPO says.
What's interesting here is that OPPO actually co-engineered the IMX 766 50MP sensor with Sony, incorporating the sensor into the Find X3 Pro's wide angle and ultra-wide angle cameras. This ensures a level of continuity between lenses, while the most-used cameras (wide and ultra-wide) all feature the 10-bit Full-path Colour Management System.
That aside, you're looking at a beautiful 6.7" curved edge display pushing a QHD+ resolution of 3216×1440 pixels and an adaptive refresh rate of 120Hz. The display also has a peak brightness of 1,300 nits, as well as a stunning 92.7 percent screen-to-body ratio. This is, certainly, one of the best displays you'll find on a smartphone, with DisplayMate awarding the OPPO Find X3 Pro with an A+ for its screen. According to OPPO, this display delivers 64 times more colours than a standard 8-bit display— ensuring absolute colour accuracy.
3. World's first 3MP microscope in a smartphone that can magnify up to 60x
Well, not technically a microscope. But The OPPO Find X3 Pro's 3MP Microlens offers microscope-like levels of magnification of up to 60x, and you can create some genuinely unique images that reveal the detail within the detail of… anything and everything.
There's even a small ring light built-in around the microlens—have a look at some of the incredible samples we took:
4. The latest Qualcomm chip: the Snapdragon 888
The Snapdragon 888 is Qualcomm's latest chipset, and in a nutshell, it's probably one of the most powerful chips you'll find on a 2021 Android flagship. Built on the 5nm process, the Snapdragon 888 is supercharged for the most demanding of mobile games, while you're looking at a 35 percent improvement in performance for graphics over its predecessor. Plus, with 12GB of RAM and 256GB of storage, you're ready for anything.
Plus, this also means that the OPPO Find X3 Pro supports dual-mode 5G connectivity, with NSA and SA networks supported for reliable connectivity in various 5G networks around the world. OPPO has also included a nifty feature that allows for you to download two applications simultaneously—one with WiFi, and the other with 5G. And of course, WiFi 6, the latest standard, is supported here.
5. You'll spend less time charging your phone—wired and wirelessly
Battery life is one thing, but when you recharge your device, you'll need it to juice up as quickly as possible. Obviously, the world we live in is a fast-paced one, and as such, you'll spend less time charging the OPPO Find X3 Pro—and more time doing the things that matter.
The TÜV safety-certified 65W SuperVOOC Flash Charge can charge the Find X3 Pro from 0–40 percent in just 10 minutes, while you can also opt for the convenient AirVOOC Wireless Flash Charge at an impressive charging speed of 30W. Oh, and you'll also be able to reverse wirelessly charge other Qi-compatible devices, so you'll never run out of power.
The OPPO Find X3 Pro is now open for pre-orders in Malaysia, with free gifts worth up to RM1,935 up for grabs. These include the OPPO Enco X, wireless charger, kevlar phone case, 1-year extended warranty and 1-year screen damage protection under OPPO Care, and 1-year HeyTap cloud service with 1TB of storage. Official pricing for the Find X3 Pro is set at RM4,299.
For more information, kindly visit:
To find out more, click here for OPPO's official website.