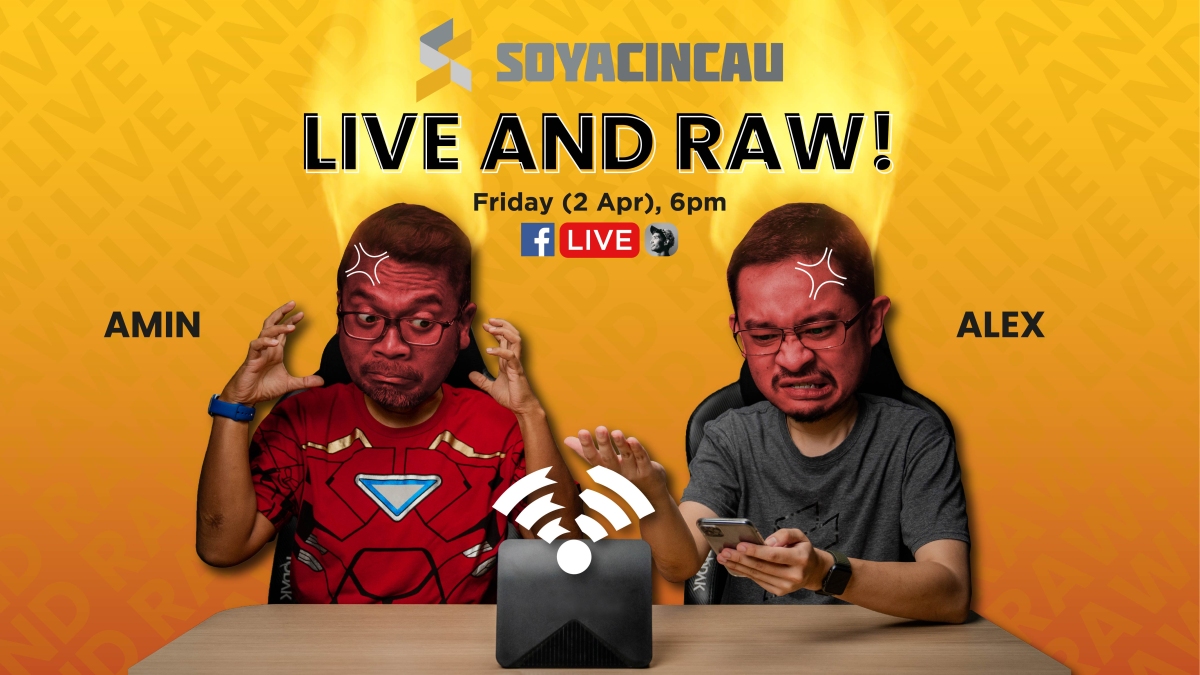 Suffering bad WiFi connection at home? Is it your broadband provider's fault or is there something wrong with your WiFi router?
To answer all your questions about WiFi issues, we are going live this Friday on SoyaCincau Live and Raw! This is a 30-minute "Ask us Anything" live show where we answer all of your questions about tech and gadgets.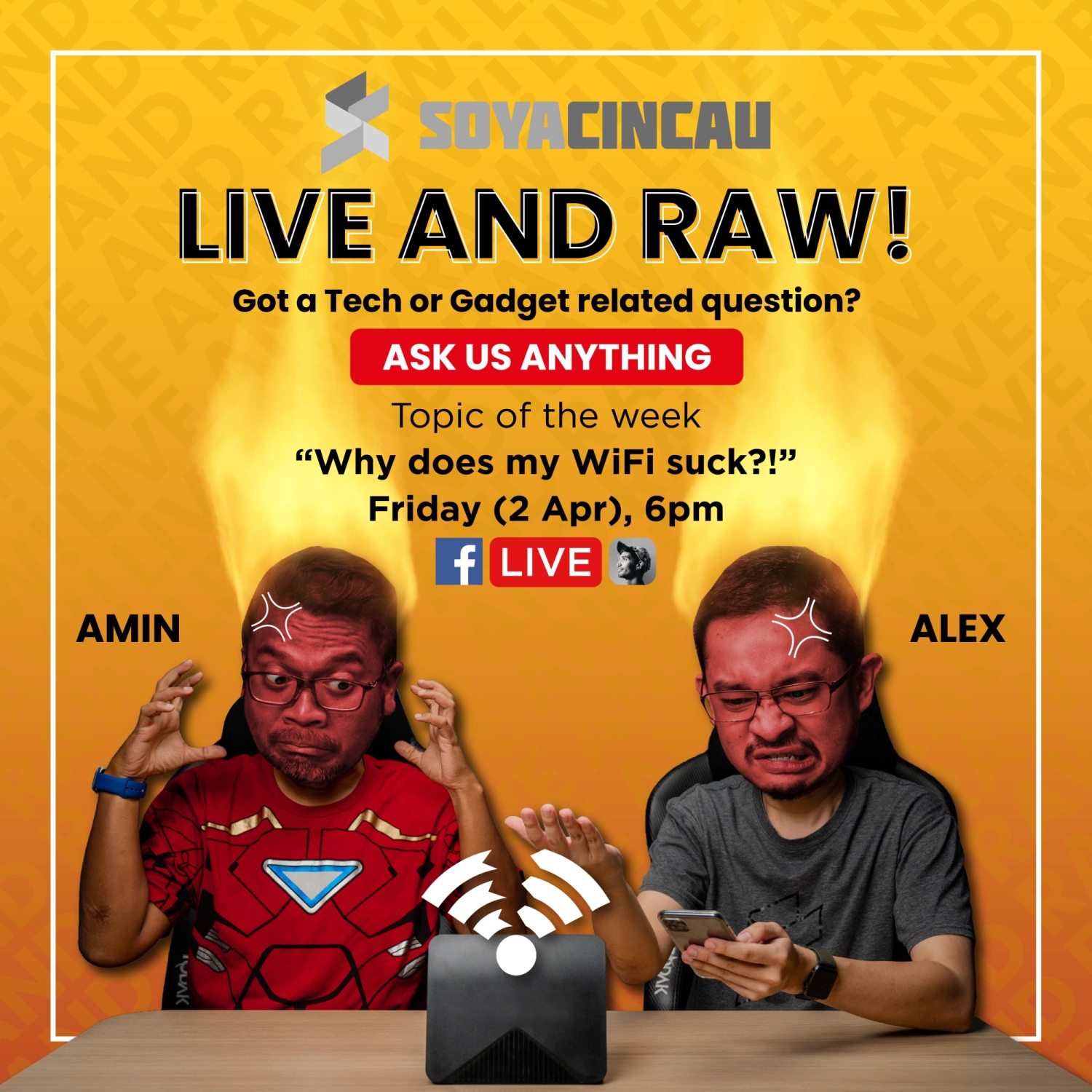 The next show is happening this Friday (2nd April) at 6pm. Live and Raw is happening simultaneously on both Clubhouse and Facebook Live.
Last Friday we talked about smartphone repairs. If you missed it, you can watch the replay here: