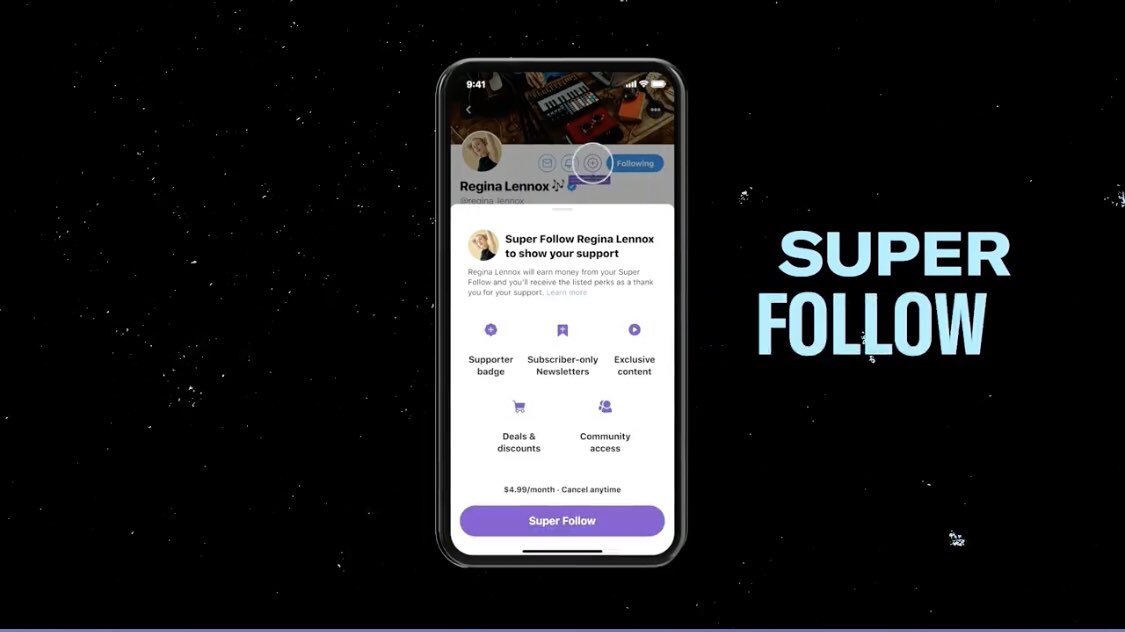 Twitter users would make jokes from time to time about Twitter, asking "how is this app free? lol". Well, now look what you've done, mate. Twitter has announced "Super Follows"—a feature that will allow Twitter users to charge their followers.
The feature is similar to how Patreon works, where people can charge their followers a monthly fee in order to access extra content. It's also a place where content creators could get a stable monthly income.
According to the screenshots of Twitter's announcement during an Analyst event, a "Super Follow" meant that you would pay USD 4.99 (RM20.20) a month to get a supporter badge, subscriber-only newsletters, exclusive content, deals and discounts, and community access. You also get to "cancel anytime".
Platforms like Twitch and YouTube has also provided users with a feature like this. It makes sense for video content creators to receive monetary support from their followers, but it's a stretch to think about how my silly little tweets can earn me money.
However, "Super Follow" content might also include videos, voice posts, Fleets, and their new "Clubhouse"-like feature called Spaces. Spaces is currently open to "a limited group of individuals" before it's available for the public—just like Clubhouse.
Another new feature that Twitter announced is called Communities. It's a lot like Facebook Groups where people can create and join groups around specific interests—like cats, plants and surfing. This allows users to see more tweets focused on those topics.
[ SOURCE, IMAGE SOURCE ]
Related reading