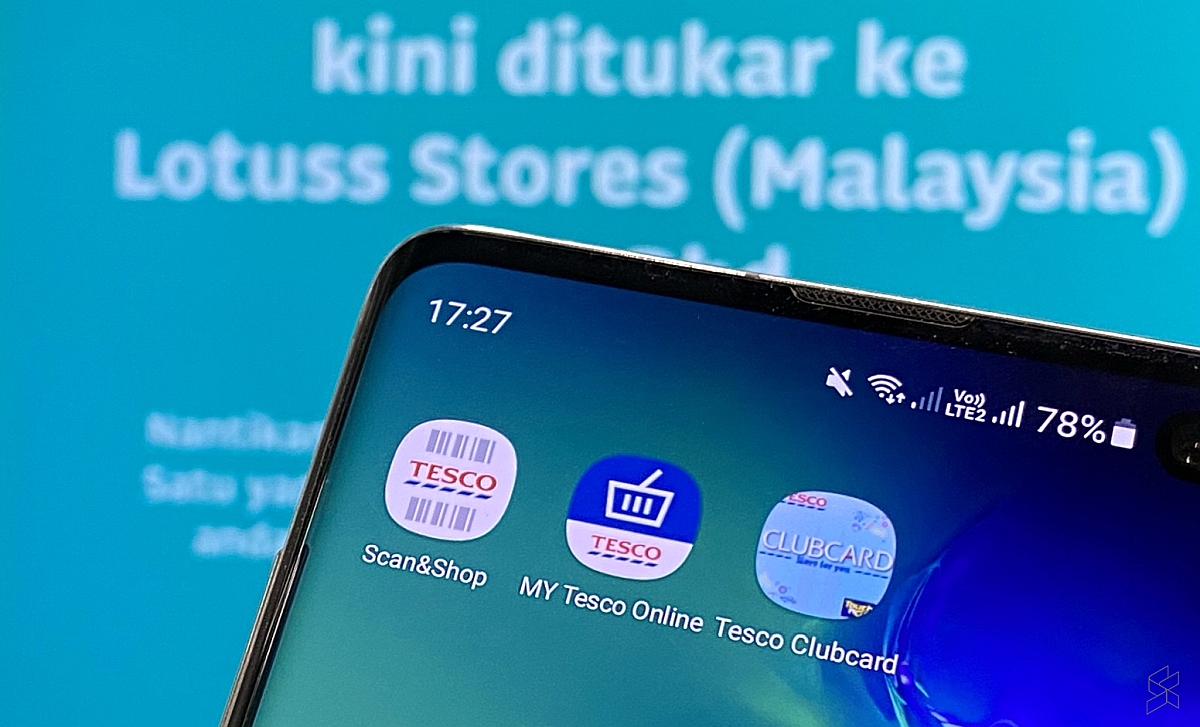 Tesco Malaysia has recently announced that its stores will soon be rebranded as Lotus's Malaysia. This comes after Tesco had sold its Thailand and Malaysian business to Thailand's CP Group for GBP 8 billion.
In a response to our queries, a Lotus's spokesperson told us that the existing Tesco digital shopping experiences will still be retained after the rebranding exercise. This include its grocery home shopping platform, Tesco Online, as well as their multichannel platforms such as Lazada and Shopee.
Lotus's Malaysia will also retain the Scan & Shop app which allows shoppers to checkout faster at the cashier without the need of taking each items out from your shopping cart. The app also doubles as a price checker and you can also include your Tesco Clubcard details to collect points.
Existing Clubcard members can also continue to collect and redeem points as usual. If there are any changes to its loyalty programme, Lotus's Malaysia will inform its members in advance.
The spokesperson also told us that customers are still able to purchase Tesco Own Brand products from their stores while stocks last. The company is currently undergoing a review and rebranding plan for all of their own brand products. More details will be revealed at a later date.
The rebrand marks the end of Tesco Malaysia after almost 20 years since the opening of its first hypermarket store at Puchong in May 2002. Tesco Stores (Malaysia) Sdn Bhd started as a joint-venture between Sime Darby Berhad and Tesco plc. The British hypermarket brand had also acquired wholesaler Makro in Malaysia in 2007. Tesco currently has over 60 stores throughout Malaysia.
Lotus's Malaysia parent company, CP Group, is Thailand's largest conglomerates. Apart from agricultural and retail business, the group also runs a telecommunications business under its True Corporation subsidiary.
Related reading