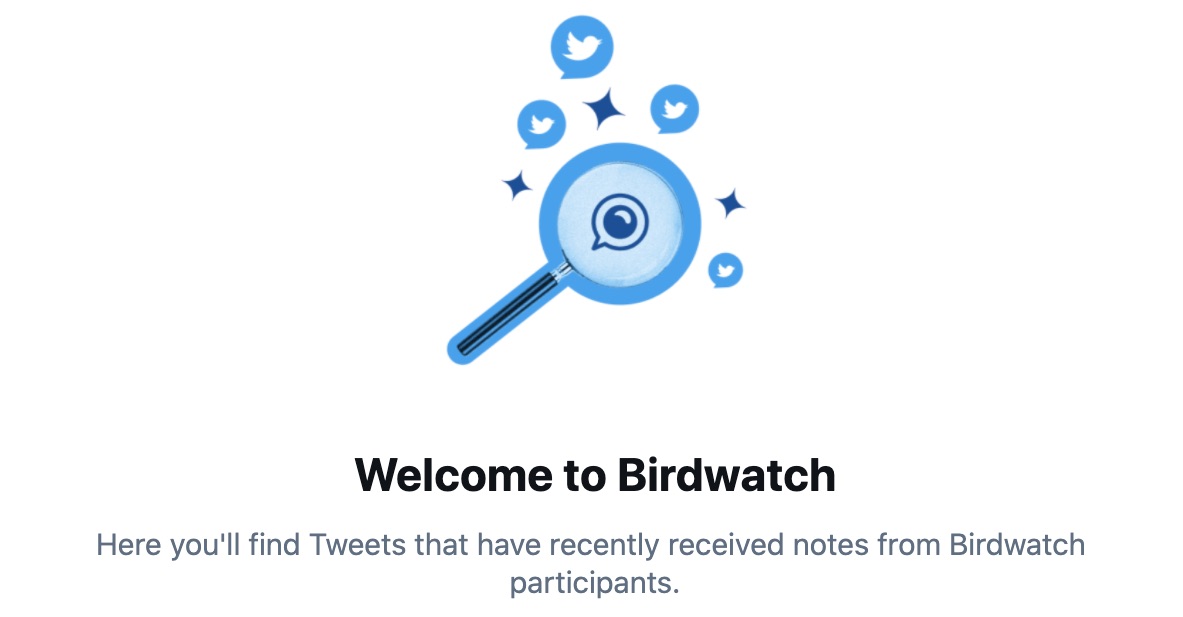 Twitter is admittedly where I read a lot of what's happening around the world, and that can often be a way to also receive misinformation. But as you can't rely on everyone to take the time to fact check what they read on social media, Twitter has introduced Birdwatch—a way to provide informative context to tweets.
"We apply labels and add context to tweets, but we don't want to limit efforts to circumstances where something breaks our rules or receives widespread public attention," wrote Keith Coleman, Vice President of Product for Twitter.
According to Coleman, Birdwatch allows people to "write notes that provide informative context" to tweets that they find misleading. The approach aims to help quickly respond to misinformation, and to add trusted and valuable context.
Twitter also provided users with a site to show what Birdwatch would be like—but it can only be viewed in the US. However, The Verge has provided screenshots of the site. It includes a tweet that is meant to be seen as misleading, along with Birdwatch "notes" that looks like fact checking with source links.
According to the video posted on Twitter, people will be able to create notes under a tweet by pressing "Contribute to Birdwatch". From there, you'll be able to tell Twitter why you think the tweet is misleading, if the tweet would cause harm, and explain the evidence behind your choices.
Coleman said that the notes are "being intentionally kept separate from Twitter for now" while they build Birdwatch and gain confidence from it. They have also interviewed more than 100 people "across the political spectrum", who said that Birdwatch notes provided useful context to better understand the tweets.
"We know there are a number of challenges toward building a community-driven system like this—from making it resistant to manipulation attempts to ensuring it isn't dominated by a simple majority or biased based on its distribution of contributors," Coleman added.
Twitter has had trouble stopping the spread of misinformation across its platform—and it was more apparent during the US presidential campaign when they had to label tweets for being wrong. The social media platform even suspended Trump before he left his post as President before permanently banning him entirely.
Twitter hopes that Birdwatch will enable experts, researchers, and the public to analyse or audit Birdwatch as a community-driven solution. They also encourage anyone who is interested to test it out to apply here, but I should note that it is for users with a "trusted U.S.-based phone carrier".
Related reading