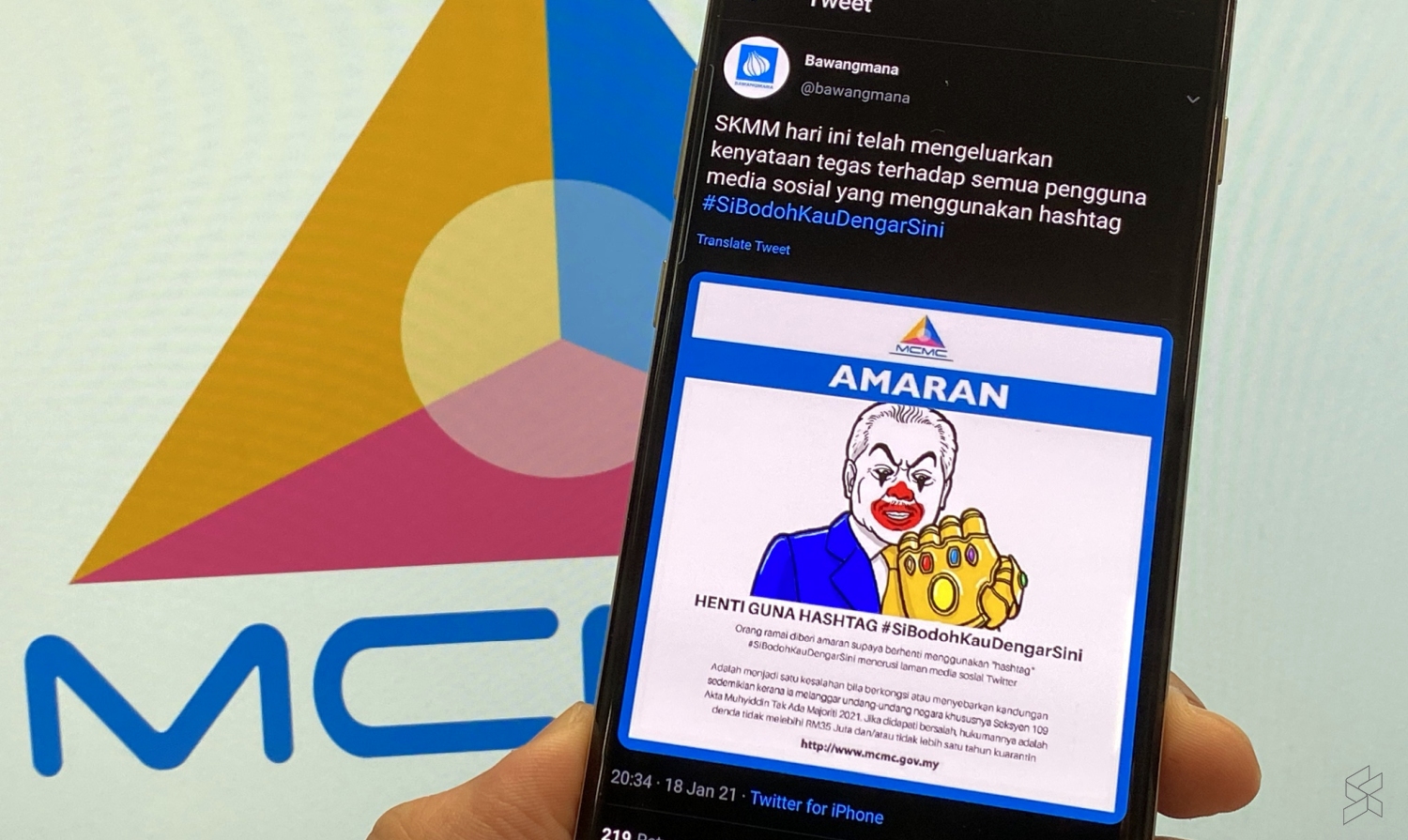 The Malaysian Communications and Multimedia Commission (MCMC) has issued a statement denying claims that it is an offence to use the hashtag #SiBodohKauDengarSini. It added that the poster used to promote the message is false and it wasn't issued by the MCMC.
According to the commission, the poster which was created by parody account @Bawangmana contained misinformation quoting fictional government acts. The statement added that they will take appropriate measures to tackle the spread of misinformation.
The viral poster by the parody account alleged that those who are found guilty of using or sharing the hashtag will be punished with a fine of not more than RM35 million or have to undergo quarantine for one year. It included MCMC's logo and a large "WARNING" label at the top. The poster was tweeted on 18th January 2021 and has received 225 retweets.
@Bawangmana is a parody Twitter account which surfaced after the previous @bermanadotcon parody account was suspended. The parody account which imitated the look of Malaysian National News Agency, Bernama, was shutdown after it was reported by the MCMC.
The MCMC has warned the public to be cautious with parody and fake accounts. Its chairman, Dr Fadhlullah Suhaimi Abdul Malek said agencies or individuals that have been affected by parody or fake accounts can take civil action against the account holders. 
The government has also recently shutdown @MyJAKlM, a parody account which impersonated the Department of Islamic Development Malaysia (JAKIM). The account had tweeted hate speech towards religion and it used very similar logo and account name as the official account.
[ SOURCE ]
Related reading